Department profile
Litigation: General Commercial
---
Contact details
---
Contact number
Canada Guide 2023
Ontario Litigation: General Commercial
---
6 Ranked Lawyers
About
Provided by Lax O'Sullivan Lisus Gottlieb LLP
Lax O'Sullivan Lisus Gottlieb (LOLG) is Canada's premier counsel firm. The firm's lawyers handle the most complex commercial disputes and public law cases. They carry a robust trial, arbitration and appellate practice across the country and in the Supreme Court of Canada.
LOLG is regularly engaged as trial and appellate co-counsel by peer law firms, and as court officers in large and sensitive litigation mandates. The firm also acts as counsel in class actions, securities litigation and administrative law matters, as well as infrastructure, franchise, employment and health law disputes.
LOLG also has one of Canada's leading restructuring & insolvency practices. The firm's insolvency counsel are ranked among the top nationally and have material roles in Canada's largest and most complex insolvency proceedings and restructurings.
LOLG's practitioners are leaders at the bar, holding positions on the Chief Justice of Ontario's Advisory Committee on Professionalism and the Supreme Court Advocacy Institute, and fellowships in elite trial organizations. Its associates are of the highest caliber, recruited primarily from judicial clerkships at the Supreme Court of Canada, provincial Courts of Appeal and the Commercial List of the Ontario Superior Court of Justice. LOLG's partners are among the most consistently recommended counsel in Canada and represent clients in Canada, the United States, and from overseas.
Chambers Review
Provided by Chambers
Litigation: General Commercial - Ontario
What the team is known for
Lax O'Sullivan Lisus Gottlieb is a Toronto litigation boutique that is sought out for its handling of high-end corporate and commercial litigation. The firm's areas of expertise include contractual and shareholder disputes, professional liability and insolvency, as well as matters involving franchising and construction law. The team is highly experienced at both trial and appellate level, and regularly handles class action work, acting for both plaintiffs and defendants. It acts for an impressive range of clients, including domestic and international companies and financial institutions, as well as corporate directors and officers, and is often sought out as counsel by other law firms.
Work Highlights
Provided by Lax O'Sullivan Lisus Gottlieb LLP
LOLG acted for the Canadian Network of Operators Consortium to appeal a decision by the Canadian Radio-television and Telecommunications Commission concerning the rates at which large incumbent companies can charge their smaller competitors for wholesale internet services.
Strengths
Provided by Chambers
Slide 1 of 1
"They are highly capable in handling very complex, sophisticated and mission-critical matters."
"They are highly capable in handling very complex, sophisticated and mission-critical matters."
Notable Practitioners
Provided by Chambers
Nadia Campion
Nadia Campion has wide-ranging commercial experience, including advising on insolvency-related cases and class actions, as well as novel issues relating to the destruction of human biological reproductive materials. She works out of Toronto.
Matthew P Gottlieb
Managing partner Matthew Gottlieb is a prominent figure in Toronto's commercial litigation market. He is particularly respected for his insolvency disputes practice.
"He's a great lawyer."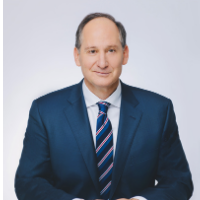 Jonathan C Lisus
Jonathan Lisus is an eminent commercial litigator in Toronto who features on some of the country's largest mandates, touching on such issues as negligent misrepresentation, breach of contract and unfair conduct, as well as shareholder disputes.
"Jonathan has our utmost trust on critical matters. He cuts to the heart of complex issues, is highly effective and provides excellent service." "Jonathan is incredible in his experience and reputation. The way he approaches matters is very, very strategic and incredibly helpful."
Paul Michell
Toronto-based Paul Michell is a seasoned lawyer with a well-established reputation in the commercial litigation field. He is additionally instructed on arbitration matters.
"He is a strong advocate."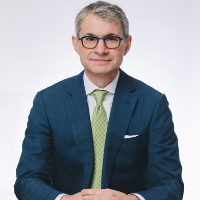 Crawford G Smith
Crawford Smith is a highly regarded lawyer with a diverse commercial litigation practice. He earns plaudits for his counsel on single-plaintiff and class action disputes, with notable experience in the energy sector. He is based in Toronto.
"Crawford is very effective, rapidly understands the factual context and provides useful advice. He was very pragmatic and took into account the commercial and legal circumstances."
Rahool Agarwal
Rahool Agarwal has a robust disputes practice which sees him act for clients in a broad array of corporate and commercial claims, as well as public law and constitutional litigation.
"Rahool is an excellent litigator and we trust him with our most complex matters. He quickly absorbs complex facts and provides practical advice."
Ranked Lawyers at
Lax O'Sullivan Lisus Gottlieb LLP
Provided by Chambers
Filter by
Ontario
Litigation: General Commercial
---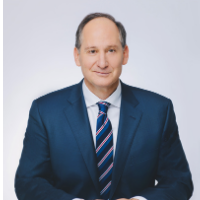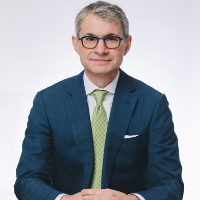 Members
Provided by Lax O'Sullivan Lisus Gottlieb LLP