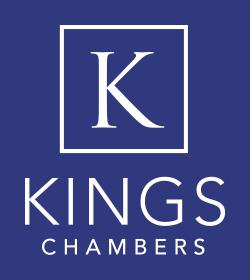 Contact details
---
Email address
Contact number
UK Bar Guide 2023
Northern/North Eastern (Bar) Planning
---
19 Ranked Lawyers
Chambers Review
Provided by Chambers
Planning - Northern/North Eastern (Bar)
Kings Chambers remains the pre-eminent set for planning expertise in the North of England and attracts a wealth of praise from instructing solicitors. Barristers at the set handle complex planning appeals and inquiries, and are adept at acting for both appellants and local planning authorities. Members of Kings Chambers handle everything from objections to residential developments, to compulsory purchase matters and listed buildings issues. A source describes Kings Chambers as "the stand-out planning set in the North." Notable recent instructions include acting for Shropshire Council at the Court of Appeal, in respect of a judgment on how local planning authorities may dispose of open space, as well as successfully resisting a claim for judicial review against West Lancashire District Council over its decision to grant planning permission for a new supermarket within the Green Belt.
Client service
"The clerks are informative, responsive and go the extra mile."
"Gary Smith, chief clerk, and Mark Ronson, senior clerk, are excellent."
"The clerks are very personable, hard-working and a credit to the chambers."
"They have the perfect balance of good humour, responsiveness and value for money. There's just a brilliant mutual respect."
"The clerks go above and beyond to assist myself and my client. A pleasure to work with."
Notable Practitioners
Provided by Chambers
John Barrett
John Barrett is widely praised for his extensive planning experience, which includes notable expertise in residential matters. He frequently acts for national house builders and developers, often in relation to controversial development proposals, such as in green belt areas. He has particular strength in judicial reviews, statutory appeals and Local Plan adoption cases.
"John is an excellent tactician and is responsive and helpful."
"A leading expert on highways and CPO law - he provides measured advice and leaves no stone unturned."

Giles Cannock KC
Giles Cannock KC is commended for his wide-ranging planning expertise and thorough approach to cases. He is especially adept at handling energy infrastructure, residential and retail development, compulsory purchase orders and highways matters. He regularly represents clients in the Planning Court and also appears in judicial reviews and statutory appeals.
"Giles is very commercial, whilst being pragmatic on the case and how to win it."
"His cross-examination is always meticulously thorough and clinical."
"Very bright and gets straight to the point."

Martin Carter
Martin Carter undertakes a range of planning work on behalf of local authorities and developers. He regularly deals with housing appeals, including those with housing supply issues. He also has significant experience in town and village green cases, highways matters and compulsory purchase issues. He frequently appears before public inquiries and planning appeals.
"Excellent to work with. Understands the salient issues and develops a convincing case."
"Martin is extremely responsive and user-friendly. He is a pleasure to work with and we have no hesitation in recommending him to clients."

Jonathan Easton KC
Jonathan Easton KC centres his well-regarded practice on residential development and often appears in cases concerning village and town greens. He is also adept at handling a range of highways and compulsory purchase matters. He represents both developers and local authorities in planning disputes.
"Jonathan is a standout barrister at his level. He is very strategic and commercial and sees the bigger picture."
"Jonathan is a superb barrister."
"A very accomplished, consummate professional."

Vincent Fraser KC
Vincent Fraser KC is widely recognised as a standout silk in the field of renewable energy, with particular experience in wind farm matters. He has appeared in a number of significant planning inquiries and appeals. He has additional expertise in the residential and retail sectors, advising on significant development projects.
"Vincent is excellent at developing arguments - both written and spoken."
"Vincent is particularly well regarded for cross-examination, he has honed his skills to perfection."

John Hunter
John Hunter possesses a wealth of experience in planning inquiries and related court proceedings, including judicial reviews. He frequently acts for developers, local authorities and other interested parties. His recent work includes housing and other development planning appeals.
"John is super bright and easy to work with. He picks out key and salient points and puts together coherent and intelligent cases."
"A tenacious advocate."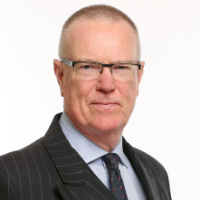 David Manley KC
David Manley KC is a highly regarded planning silk with impressive environmental law capabilities. He has a wealth of experience advising national house builders and retailers on a broad array of planning matters. He has an esteemed inquiry practice and is also adept at handling judicial review cases.
"David gets to the point quickly and provides clear commercial advice."
"David has a very good way of turning up and bringing everyone back to the bigger issues."
"A good safe pair of hands."

Ian Ponter
Ian Ponter is esteemed for his planning and environmental expertise. He regularly acts for developers and land promoters and can advise on a wide range of local plan issues. He has expertise in statutory challenges, judicial reviews and compulsory purchase matters. He is also knowledgeable about highways issues.
"A very effective advocate."
"Ian provides very clear, no-nonsense, succinct advice."

Ruth Stockley
Ruth Stockley is a respected planning junior, renowned particularly for her expertise in highways law. She is well known as an editor of the Encyclopedia of Highway Law and Practice. Her practice also spans environment, compulsory purchase and village greens. She has recently advised on a number of transport-related matters.
"Ruth is the go-to barrister for highways matters and her ability to get to grips with extremely complex issues never fails to impress."

Paul G. Tucker KC
Paul Tucker KC is praised as a key figure in planning with notable capabilities in inquiries. He is highlighted for his adept handling of complex development matters for residential, infrastructure and retail clients. He has additional expertise acting for public sector clients.
"My absolute number-one KC for residential developments."
"Top, top tier and for when you need the best."
"He is a very active and bright silk who has the ability to get on top of complex issues quickly."
"His approachable manner stands out and is particularly important for working on a local plan."
Constanze Bell
Constanze Bell is a well-regarded junior with a broad practice spanning all aspects of planning law. She is frequently instructed by local authorities to act in planning appeals and judicial reviews.
"Always exceptionally well prepared. Also has an undemonstrative authority as a team leader."
"Always a pleasure to work with and a go-to for excellent advice."
"Constanze is an excellent junior barrister. I would not hesitate to instruct her."

Alan Evans
Alan Evans draws upon his previous experience as an inspector in village green inquiries and other regulatory roles to inform his representation of clients. He is instructed by developers and local authorities in public inquiries and planning appeals.
"Alan is a brilliant planning lawyer, with incisive questioning and close attention to detail."
"Perceptive and very quick-thinking. His advice is always robust, insightful and thorough, and he is a skilled and strong advocate."

Killian Garvey
Killian Garvey is a respected planning junior with particular experience in residential planning issues. He appears on behalf of both local planning authorities and developers. He frequently appears in the High Court on planning appeals involving novel points of law.
"A force to be reckoned with."
"He is bright and identifies the key points quickly. He is also very accessible and responsive."
"Just an excellent all-rounder."
"Killian is great with clients and has an excellent knowledge of case law and planning."

Anthony Gill
Anthony Gill has a broad planning offering and a wealth of expertise in residential development matters, and is well versed in acting for developers and local authorities. He frequently receives instructions in planning enforcement cases.
"A pleasure to work with, and really gets down to the commercial heart of the matter."
"A skilled and powerful advocate, he uses these skills to great effect in the inquiry room."
"Anthony is an excellent team player and gives very firm advice."

Stephanie Hall
Stephanie Hall is an accomplished junior barrister who represents a wide range of clients from the public and private sectors in public inquiries and in the High Court. She has also been involved in major energy infrastructure projects.
"She is brilliant. A very bright junior."
"Stephanie is well liked and extremely responsive. I would have no hesitation to instruct her."
"A real rising star - very conscientious and astute."
"Client-focused, strategic advice provided on compulsory purchase order matters."

Freddie Humphreys
Freddie Humphreys is experienced in a range of planning matters, including inquiries, enforcement and appeals work. He maintains particular expertise in highways law, as well as regularly handling matters relating to residential and retail developments.
"Easy to work with, and very good and developing into an effective advocate."
"A fantastic junior who provides excellent and clear commercial advice."
"Grasps the points very quickly, and good at critical analysis."

Piers Riley-Smith
Piers Riley-Smith is a strong planning junior with particular expertise representing local authorities and developers. He has appeared in front of the High Court and at public inquiries.
"An enthusiastic and excellent communicator as an advocate, and within the professional team."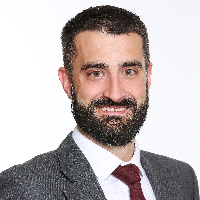 Philip Robson
Philip Robson is a well-regarded junior who regularly represents local authorities and developers in planning and environmental matters. He represents clients at local plan examinations, in prosecutions and in planning appeals.
"Great client service, always approachable and timely in providing responses. He is pragmatic and able to take opposing views into consideration."
"Very accessible and easy to work with."
"Brilliant junior and a star of the future. Also an excellent inquiry advocate."

Sarah Reid KC
Sarah Reid KC maintains a wide-ranging planning practice which includes representation of developers, local authorities and central government departments. She is particularly well versed in planning matters pertaining to residential and retail developments.
"Extremely thorough and leaves no stone unturned in ensuring the best possible outcome."
"I have found Sarah to be exceptional in all areas."
"Her strength is excellent advocacy and being a reassuringly assertive cross-examiner."

Ranked Barristers at
Kings Chambers
Provided by Chambers
Filter by
Silks (KC)
Northern/North Eastern (Bar)
Planning
---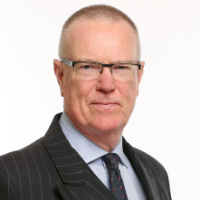 Juniors
Northern/North Eastern (Bar)
Planning
---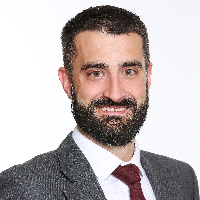 Kings Chambers has rankings in the following guides