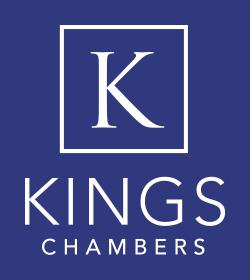 Commercial Dispute Resolution
---
Contact details
---
Email address
Contact number
UK Bar Guide 2023
Northern (Bar) Commercial Dispute Resolution
---
13 Ranked Lawyers
Chambers Review
Provided by Chambers
Commercial Dispute Resolution - Northern (Bar)
Kings Chambers is an excellent choice for any form of contract litigation, possessing strong experience of advocacy in the Commercial Court, the Chancery Division and the appellate courts. The barristers are also highly knowledgeable about disputes arising from business ownership, including company and shareholder claims, and cases relating to contested M&A. Kings recently acted on both sides of BIP Chemical Holdings v Blundell in connection with claims arising from a share sale agreement.
Client service
"They are extremely responsive."
"They are a slick, well-run organisation."
"Gary Young is excellent."
"The service from Kings is faultless. They are prompt and efficient."
Notable Practitioners
Provided by Chambers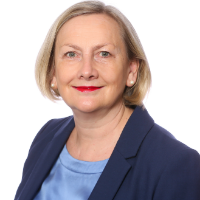 Lesley Anderson KC
Lesley Anderson KC covers a wide range of contentious commercial and chancery matters, including company, insolvency and property disputes. She acts for professional firms, multinational companies and financial institutions.
"Her advocacy skills and client skills are really strong."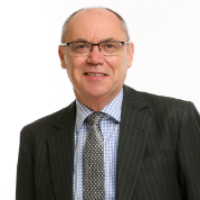 Paul Chaisty KC
Paul Chaisty KC is a leading silk on the Northern Circuit with an outstanding reputation in commercial matters. He deals with a broad range of cases relating to company, shareholder and joint venture disputes, as well as breaches of contract. He is also active on matters concerning civil fraud. His practice has a significant international element; he is qualified at the Bar of both the British Virgin Islands and the Bahamas.
"Paul is an absolute master tactician. He has made an art form of brevity. He knows exactly what to say with devastating effect."
Neil Berragan
Neil Berragan is a highly experienced barrister who is lauded for his commercial acumen and impressive advocacy. He is regularly instructed in cases concerning urgent injunctions, shareholder disputes and company issues. He is also recognised for his expertise in insolvency claims, acting on behalf of insolvency practitioners and company directors. He regularly appears in the commercial and mercantile courts as well as the Court of Appeal, and also has an active domestic and international arbitration practice.
"Neil is a really good technical lawyer who understands the relevant commercial issues to the case."
"He is punchy and precise."
David Casement KC
David Casement KC is a well-respected silk with a broad commercial and chancery practice, including particular expertise in cases concerning sports and company disputes. He is well placed to handle restructuring and insolvency, fraud and entertainment-related work, while also possessing a strong arbitration practice. His practice serves a wide range of clients including trustees and insolvency office holders, as well as high-profile individuals and large companies.
"David has an enviable practice."
Mark Harper KC
Mark Harper KC has an impressively broad practice with strength in company, shareholder and partnership disputes. His practice also spans litigation in areas such as professional negligence, sports and IP. He is additionally recognised for his expert handling of restraint of trade matters.
"Mark has an incredible ability to retain information. He is a superb trial advocate."
"Mark is pragmatic, pays attention to the detail, gets to grips with issues quickly and is always well prepared."
"His advocacy is extremely logical. He is very quick on his feet and is very astute."
Kelly Pennifer
Kelly Pennifer is an established barrister praised for her courtroom skills. She operates in large commercial and construction-related cases, and is especially adept at handling injunctive relief, fraud and contract matters. She is also well regarded for her strength in business rate mitigation scheme cases.
"Kelly is very pragmatic and very knowledgeable."
"She is excellent and gives clear, direct advice. Her knowledge of the bundle was superb."
"Kelly is super bright and very tactical."
Martin Budworth
Martin Budworth is noted in the market for a diverse commercial practice, which includes significant work in arbitration. He acts in cases concerning company, partnership and directors' disqualification, as well as professional negligence and sports-related matters. He is frequently instructed in contentious matters involving freezing injunctions and seizure orders.
"Martin is a great junior who knows how to run a team."
Andrew Grantham KC KC
Andrew Grantham KC handles a range of cases concerning contractual disputes, commercial fraud and the sale of businesses and shares. His practice also spans professional negligence matters and claims involving restrictive covenants. He represents banks, public companies and small firms, as well as private investors.
"Andrew is formidable in his written advocacy, his advice and his oral advocacy."
"He is a very astute and excellent advocate."
Tina Rañales-Cotos
Tina Rañales-Cotos enjoys a strong reputation for her commercial work, which includes cases concerning director, partnership and shareholder matters, restrictive covenants and franchising agreements. She acts for private equity firms, banks and multinational companies, as well as public sector bodies.
"Tina is very thorough and really gets into the detail of the matter."
Ben Harding
Ben Harding is a talented barrister noted for his adroit handling of a wide range of commercial disputes. He offers notable expertise in professional negligence, construction and insurance matters. He is also regularly instructed in insolvency cases.
"Ben provides the perfect mix of clever, thorough and commercial advice with excellent client care."
"He is measured, pragmatic and very user-friendly."
"His written work is excellent."
Aidan Reay
Aidan Reay has strong knowledge of contractual disputes and various other areas including consumer credit. He has appeared in complex cases before the High Court and Court of Appeal.
"Aidan possesses exceptional attention to detail and knowledge of the relevant case law. His advocacy is highly effective. He is very responsive, personable and easy to deal with."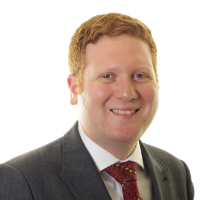 Jonathan Wright
Jonathan Wright is developing an impressive practice in commercial and chancery law. He acts in a range of cases including contractual disputes, and shareholder matters including unfair prejudice petitions.
"Jonathan is very thorough and very detailed."
"His attention to detail is exceptional. He has a very keen eye and the ability to home in on the issues which really matter."
Richard Lander
Richard Lander is a well-regarded barrister who has a practice spanning commercial disputes and property law. He has experience covering a broad range of contract and chancery cases, including those with elements of fraud.
"Richard is an extremely responsive and technically brilliant barrister."
"He provides very prompt and clear advice."
Ranked Barristers at
Kings Chambers
Provided by Chambers
Filter by
Silks (KC)
Northern (Bar)
Commercial Dispute Resolution
---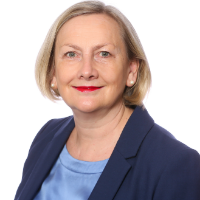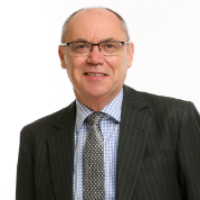 Juniors
Northern (Bar)
Commercial Dispute Resolution
---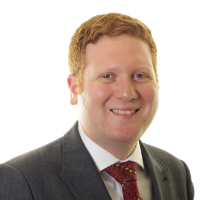 Kings Chambers has rankings in the following guides