Department profile
Intellectual Property
---
Contact details
---
Email address
Contact number
USA Guide 2023
Colorado Intellectual Property
---
4 Ranked Lawyers
About
Provided by Holland & Hart LLP
With a business-oriented, team-first approach, Holland & Hart protects IP assets for some of the most recognizable brands in the world.
Technology, innovation, and teamwork are the driving forces behind Holland & Hart's intellectual property practice. Throughout the IP lifecycle—from prosecution and portfolio management, to monetization and complex transactions, to enforcement and litigation—Holland & Hart applies creativity and hands-on experience to serving our clients' needs.
It starts with our people. A diverse mix of attorneys, patent agents and engineers, and other specialized professionals focuses on specific areas of IP law. This carefully selected group offers a rare combination of high-quality legal advice and specialized technical acumen. As a result, we can tailor IP teams to each client.
The IP practice harnesses technology, including artificial intelligence (AI) and process automation, to improve efficiency and free practitioners to spend more time on the most important legal work. Proprietary tools and innovative staffing strategies help anticipate needs and improve the client experience. Scalable and flexible, our model affords a unique confluence of value and sophistication that enables exceptional service.
Ranked Lawyers at
Holland & Hart LLP
Provided by Chambers
Filter by
Colorado
Intellectual Property
---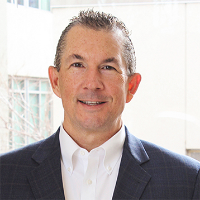 Members
Provided by Holland & Hart LLP
Holland & Hart LLP has rankings in the following guides