Contact details
---
Email address
Contact number
UK Bar Guide 2023
London (Bar) Professional Discipline
---
13 Ranked Lawyers
Chambers Review
Provided by Chambers
Professional Discipline - London (Bar)
Fountain Court Chambers is a pre-eminent professional discipline set which both prosecutes and defends. The barristers operate at the very highest level in the fields of legal and financial services regulation. Members regularly defend and prosecute solicitors, law firms and financial entities. Barristers from the chambers have recently been instructed in a raft of high-profile cases in the field, including the SDT hearing relating to allegations of misconduct against Mishcon de Reya, and the Solicitor Z litigation.
Client service
"The clerks are excellent. They find their relationships with instructing solicitors important and they invest in them."
Alex Taylor is the set's senior clerk. Members of his team attend regular training programmes in order to keep abreast of market developments.
Notable Practitioners
Provided by Chambers
Timothy Dutton CBE KC
Timothy Dutton CBE KC is a pre-eminent advocate who is exceptional in the field of professional discipline. His considerable experience in relation to financial services and legal regulation makes him highly sought after for high-profile, high-value matters, often on behalf of the SRA and FRC.
"Timothy is a formidable opponent."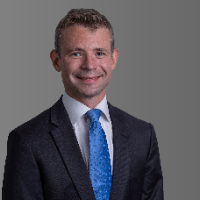 Rupert Allen
Rupert Allen is a respected barrister who is frequently instructed by the SRA, often as sole counsel, in relation to contested interventions and complex judicial reviews. He is also experienced in acting for the FRC in disciplinary matters.
"He produces excellent quality drafting, works very hard and turns work around quickly. He is very easy to work with."
"Rupert is willing to roll up his sleeves; he is thoughtful and produces careful drafting."
Richard Coleman KC
Richard Coleman KC is an experienced and effective silk who is particularly au fait with legal and financial disciplinary proceedings. He frequently represents the SRA, the FRC and other regulators in high-profile matters and is also experienced in acting for regulated firms and individuals.
"His mastery of the facts and law is unparalleled."
"Richard is very user-friendly, pragmatic, and a good advocate."
Patricia Robertson KC
Patricia Robertson KC is a respected silk with vast experience of handling complex professional discipline matters in the legal, financial and accountancy sectors. She is capable of handling matters on behalf of regulators as well as regulated individuals and firms. She often appears in proceedings involving the FRC and the SRA.
"Patricia's advice was clear and direct. She was extremely responsive. She ensured that when she was on leave certain tasks were delegated so that progress was maintained."
Marianne Butler
Marianne Butler is an experienced advocate with a wealth of experience in disciplinary matters related to the legal profession. She routinely acts on behalf of the SRA and advises regulated firms and individuals, particularly in relation to matters of sexual misconduct.
"She is focused on the best way out for the client and minimising their distress. Marianne is very practical in her legal advice in helping the client to get to the solution."
"She is an absolute star of the future."
Michael McLaren KC
Michael McLaren KC is a highly skilled and commercially-minded advocate whose experience in administrative law complements his distinguished professional discipline practice. He is frequently instructed by professional individuals, law firms and the SRA in significant cases. He is also notable for his advisory work for regulators.
"Michael is very dignified and a persuasive advocate. He is also very detailed-oriented."
"He is very hard-working, very hands-on and on top of the detail. He's got a great courtroom presence."
Chloe Carpenter KC
Chloe Carpenter KC has a strong reputation in the field of professional discipline, particularly as it relates to solicitors and barristers. She is also skilled in matters involving financial services, insolvency practitioners and the London Metal Exchange regulatory scheme. She habitually acts for the SRA and is especially adept at advisory work on behalf of both regulators and the regulated.
"Chloe is a very strong advocate, who left no stone unturned."
Paul Gott KC
Paul Gott KC is an accomplished silk with considerable skill in disciplinary matters involving solicitors. He acts on behalf of regulated firms, individuals and the SRA in high-profile cases.
"Paul is tenacious and hard-working."
Edward Levey KC
Edward Levey KC offers strong expertise in disciplinary matters involving solicitors. His clients – predominantly leading solicitors and law firms – benefit from his previous experience acting for the SRA.
"He is experienced in cases involving an international element."
"He is thorough and very nice to work with."
"A very robust advocate who is unfailingly astute and well prepared."
Nicholas Medcroft KC
Nicholas Medcroft KC is a specialist in professional discipline cases in the financial services sector, who regularly prosecutes bankers, accountants and corporate finance advisers. He is also instructed to defend financial institutions in disciplinary proceedings. He also has a strong advisory practice which takes in complex regulatory and compliance issues.
"Nicholas is superb and is very user-friendly."
Tetyana Nesterchuk
Tetyana Nesterchuk is an accomplished representative of legal regulators, who is frequently called upon by both the Bar Standards Board and the SRA. She also advises individual practitioners and law firms, often in complex and unusual cases. Her capabilities extend to disciplinary proceedings before the Association of Chartered Certified Accountants' disciplinary committee.
"One of the standout juniors in the professional disciplinary field and I will certainly be instructing her again."
Mark Simpson KC
Mark Simpson KC acts on behalf of both regulators and professionals in disciplinary proceedings, with experience in the legal and financial sectors.
"Mark is a great leader and motivator. He is all over the detail and knows when to go in for the kill."
Philip Ahlquist
Philip Ahlquist is typically instructed by the SRA to prosecute some of its most sensitive cases. His work generally involves high-profile individuals and allegations which are reported in the national press.
"Philip is a top junior who easily absorbs complex facts and turns them into commercial and persuasive advice and arguments."
"He has an absolutely relentless eye for detail and anomalies that impresses clients and instructing solicitors alike."
Ranked Barristers at
Fountain Court Chambers
Provided by Chambers
Filter by
Silks (KC)
London (Bar)
Professional Discipline
---
Juniors
London (Bar)
Professional Discipline
---