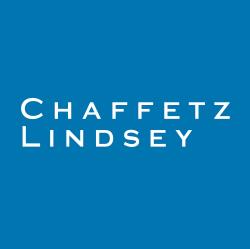 Department profile
Arbitration (International)
---
Contact details
---
Contact number
Global Guide 2023
Global Market Leaders Arbitration (International)
---
2 Ranked Lawyers
About
Provided by Chaffetz Lindsey LLP
Chaffetz Lindsey's New York-based international arbitration team currently handles arbitrations with a total value in excess of US$15 billion, involving over 20 jurisdictions globally, and under the rules of all major arbitral institutions. These disputes involve a variety of industries, including energy, infrastructure, oil & gas, mining, engineering & construction, financial services, insurance, media, manufacturing, telecommunications, and pharmaceuticals. The team includes lawyers trained in both civil and common law systems and handles disputes in several languages, including English, Spanish, French, and Portuguese.

In addition to a broad commercial arbitration practice, the international arbitration team has expertise in public international law, including investment treaty disputes. The firm represents both investors and sovereigns before ICSID tribunals and in other leading fora, and regularly advises on investment structuring, risk mitigation, and claim negotiations.

Chaffetz Lindsey also has significant experience in arbitration-related litigation, including enforcing arbitration awards and agreements, obtaining interim relief and other preliminary measures, seeking discovery, sovereign-related litigation and managing parallel multi-jurisdictional claims. Several of the department's team members also sit as arbitrators.

Ranked Lawyers at
Chaffetz Lindsey LLP
Provided by Chambers
Filter by
Global Market Leaders
Arbitration (International)
---
Members
Provided by Chaffetz Lindsey LLP
Chaffetz Lindsey LLP has rankings in the following guides