Department profile
Dispute Resolution
---
Contact details
---
Email address
Contact number
Global Guide 2023
Brazil Dispute Resolution
---
4 Ranked Lawyers
About
Provided by Cescon, Barrieu, Flesch & Barreto Advogados
Cescon Barrieu's experience includes not only counselling highly complex and strategical disputes but also technical advisement throughout the management of the crisis caused by the conflict. The team acts on administrative and judicial proceedings and counsel the clients based on the best strategies and potential outcomes in future disputes.
The department has teams specialized in litigation related to (i) Corporate Litigation, (ii) Civil Liability, Commercial Agreements and Consumer Law, (iii) Administrative and Environmental Law and (iv) Judicial and Extrajudicial Reorganization, Liquidation and Credit Recovery.
The team of Corporate Litigation acts in judicial and arbitration proceedings related to mergers and acquisitions, corporate reorganization, dissolution of companies, removal of shareholders, challenge of resolutions of shareholders' meetings, enforcement of put and call options, liability of managers, among others.
Regarding Debt Restructuring, the department has been acting on behalf of creditors and investors in renegotiating debts and on judicial reorganization proceedings, in addition to asset negotiations involving companies going through financial crisis.

Cescon Barrieu also represents clients in international and domestic arbitrations. The team has handled several landmark corporate arbitration cases and some of the most complex arbitrations in construction, infrastructure, M&A, technology and other corporate matters.

Chambers Review
Provided by Chambers
Dispute Resolution: Litigation - Brazil
What the team is known for
Cescon, Barrieu, Flesch & Barreto Advogados is an active full-service firm often instructed with commercial and corporate disputes, such as those arising from M&A and infrastructure projects, as well as supply and shareholder agreements. The team is well equipped to defend domestic and international private corporations before both judicial courts at all levels and arbitral tribunals. Other typical services include class actions and pre-litigation matters.
Notable Practitioners
Provided by Chambers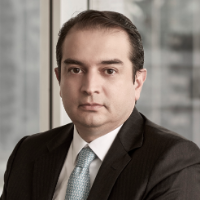 Carlos David Albuquerque Braga
Partner Carlos David Albuquerque Braga possesses expertise in M&A-related disputes and is able to act on litigation mandates and international arbitrations. A client says he is "an excellent professional," while another states: "He is extremely competent and fast in his answers."
Gabriel Seijo Leal de Figueiredo
Gabriel Seijo Leal de Figueiredo maintains a visible dispute resolution practice representing clients in judicial and arbitral proceedings. A client says he is "a great lawyer with a tremendous knowledge," while another adds: "He is very committed to our cases."
Helena Najjar Abdo
Partner Helena Najjar Abdo has cultivated litigation skills dealing with commercial disputes. A client comments: "She is one of the best practitioners of her generation. She has vast knowledge, prudence and practical thinking."
Maurício Pestilla Fabbri
Up-and-coming Maurício Pestilla Fabbri earns the approval of clients for his arbitration knowledge in mandates related to corporate disputes. A client says that he is a "great professional."
Ranked Lawyers at
Cescon, Barrieu, Flesch & Barreto Advogados
Provided by Chambers
Filter by
Brazil
Dispute Resolution: Arbitration
---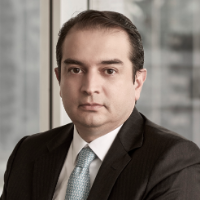 Carlos David Albuquerque Braga
Gabriel Seijo Leal de Figueiredo
Dispute Resolution: Litigation
---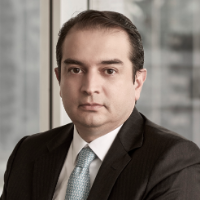 Carlos David Albuquerque Braga
Gabriel Seijo Leal de Figueiredo
Members
Provided by Cescon, Barrieu, Flesch & Barreto Advogados
Industries
Provided by Cescon, Barrieu, Flesch & Barreto Advogados
Consumer Product Manufacturing
Pharmaceuticals & Life Sciences
Private Clients / Individuals
Software & Computer Services