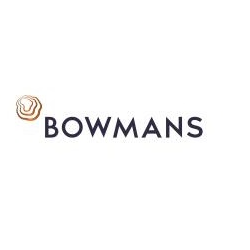 Department profile
Real Estate
---
Contact details
---
Email address
Contact number
Global Guide 2023
South Africa Real Estate
---
1 Ranked Lawyers
About
Provided by Bowmans
Our Commercial Property Practice is best known for representing the interests of banks, developers and listed and unlisted property funds in financing the acquisitions, disposal and development of commercial, industrial and retail real estate across Africa.
We have expert knowledge in negotiating and structuring lease and development lease agreements for both landlords and tenants in the commercial, industrial and retail sectors.
We are also actively involved in real estate due diligence investigations which form part of larger corporate due diligence processes for both sellers and purchasers in mergers, acquisitions and renewable energy projects.
Members of our team regularly represent the interests of one or more parties involved in the most prominent commercial property transactions in the country.
Ranked Lawyers at
Bowmans
Provided by Chambers
Filter by
South Africa
Real Estate
---
Members
Provided by Bowmans
Clients
Provided by Bowmans
Massmart Holdings Limited
Old Mutual Corporate Real Estate Asset Management
The Standard Bank of South Africa
Industries
Provided by Bowmans
Bowmans has rankings in the following guides