POCA Work & Asset Forfeiture
---
Contact details
---
Email address
Contact number
UK Bar Guide 2023
All Circuits POCA Work & Asset Forfeiture
---
4 Ranked Lawyers
Chambers Review
Provided by Chambers
POCA Work & Asset Forfeiture - All Circuits
A distinguished set with expertise in both domestic and cross-border POCA matters, whose members represent a variety of clients including prosecuting agencies, third parties and defendants. Barristers here frequently advise on money laundering issues and are instructed in cases concerning civil recovery proceedings, restraint and confiscation. Recent cases of interest include a successful challenge to a UK restraint order in support of an investigation by the Vatican into an allegation of fraud against it totalling over USD300 million.
Client service
"The clerks provide a Rolls-Royce serivce. They are responsive and anticipate issues."
"The clerks are helpful with court listings, good at managing diaries well in advance, and excellent at suggesting alternatives if things don't work out. They are realistic and credible in their opinions as to who is suitable for a case."
Eddie Holland is the respected senior clerk. He leads a team that includes Dean Brown who "always deserves a mention for his devotion to the task in hand."
Notable Practitioners
Provided by Chambers
Simon Farrell KC
Simon Farrell KC has particular expertise in money laundering, corporate crime and tax fraud cases, all of which inform his POCA practice. His expertise covers all stages of POCA work, from restraint and receivership elements through to trial and confiscation, enforcement and asset recovery. He is experienced at representing POCA enforcement agencies, and has recently acted before the Court of Appeal and Supreme Court.
"A hugely intelligent and tenacious advocate who is an authority on POCA having written about the subject extensively. His client service is absolutely superb."

Nicholas Yeo
Nicholas Yeo frequently represents clients in money laundering, confiscation and cash recovery cases, and advises on restraint order applications. He is well regarded for his work on high-value cases with international aspects. Yeo has represented a number of clients before the Court of Appeal.
"He is a master of the law in POCA, and an incredibly responsive and user-friendly barrister, who appeals to clients."
Jonathan Ashley-Norman KC
Jonathan Ashley-Norman KC has a strong focus on fraud and regulatory mandates, and advises on POCA reporting obligations, civil recovery and confiscation proceedings. He acts both for defendants and the prosecution.
"His written work is exceptional and his advocacy highly persuasive - he can turn judges round just like that."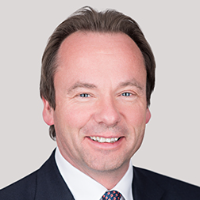 Hugo Keith KC
Hugo Keith KC is a barrister with an international POCA practice who acts on behalf of companies and individuals. He is particularly adept at handling matters involving restraint and Unexplained Wealth Orders. He has additional expertise in sanctions and financial crime cases.
"A good advocate and a brilliant draftsman, who is completely unafraid to argue the points that need to be argued."
Ranked Barristers at
3 Raymond Buildings
Provided by Chambers
Filter by
Silks (KC)
All Circuits
POCA Work & Asset Forfeiture
---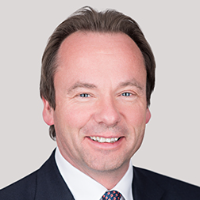 Jonathan Ashley-Norman KC
Juniors
All Circuits
POCA Work & Asset Forfeiture
---