Contact details
---
Email address
Contact number
UK Bar Guide 2023
London (Bar) Financial Crime
---
19 Ranked Lawyers
Chambers Review
Provided by Chambers
Financial Crime - London (Bar)
3 Raymond Buildings is a "fantastic set" which "sets the bar very high." It boasts an excellent reputation for its expertise spanning the full range of financial crime matters. Members act for both the prosecution and the defence in complex cases and large-scale investigations brought by the SFO and the FCA, and offer representation to both major corporations and individual directors. Areas of strength for the team include cases involving allegations of fraud, money laundering, insider dealing and corruption, and the set is regularly instructed in both domestic and international disputes. Recent work handled by the tenants includes acting for the prosecution in connection with corruption and bribery allegations against doctors and pharmacists in relation to manipulation of the NHS system for deciding which medicines should be prescribed.
Client service
"They are a good, responsive and professional clerking outfit."
"The clerks are brilliant. They are a delight to work with and are responsive and efficient."
Eddie Holland is the senior clerk.
Notable Practitioners
Provided by Chambers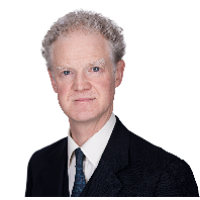 Patrick Gibbs KC
Patrick Gibbs KC is a highly intelligent and persuasive barrister who acts on behalf of corporations, as well as individuals, facing potential criminal sanctions. Gibbs has acted for the defence in a number of highly significant recent SFO prosecutions, including international corruption matters and multi-jurisdictional market manipulation cases. He is widely acclaimed by peers, with his advocacy skills receiving particular praise, and is further noted for his ability in substantial bribery and tax fraud cases.
"He is very smooth. He is an excellent lawyer and a formidable opponent."
"He is a beautiful jury advocate who gets on very well with clients."
"He acts for individuals empathetically. He is deeply involved and reassuring for clients."
"Patrick is very good for individuals and gives strategic advice to corporations."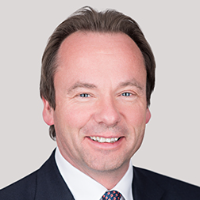 Hugo Keith KC
Hugo Keith KC is an in-demand silk who regularly acts for corporate clients, including financial institutions. He is praised for his clear and sharp mind as well as his smooth advocacy style. He continues to win defence mandates in high-profile SFO investigations into alleged bribery and corruption in a number of jurisdictions. Keith is also recognised for his enviable expertise in extradition matters.
"Hugo is the counsel that you would want on your side when you have a difficult problem to solve."
"Hugo is a stand-out, superb lawyer and probably the leading silk when it comes to proceeds of crime, asset recovery and public law issues."
"He is a brilliant lawyer with a huge work ethic."
Neil Saunders
Neil Saunders is a senior junior who both prosecutes and has a strong defence practice representing individuals. He is an experienced adviser in relation to high-level investigations into insider dealing, company fraud and bribery. Saunders is widely regarded as a go-to leader in high-profile cases and has been instructed by the FCA in a number of major criminal prosecutions. He is valued for his ability to advise at the pre-charge stage of investigations.
"Neil is the most well-respected junior in the whole field. He is fantastic with clients."
"He is wonderful at steering the ship and handling difficult situations."
James Hines KC
James Hines KC is known for his effective advocacy style. He is sought out to advise on high-stakes matters, and had a key role in the widely reported investigations surrounding LIBOR. His practice includes both prosecution and defence mandates.
"James is a hard-working and conscientious lawyer."
James Lewis KC
James Lewis KC is relied upon by an impressive client base, including the SFO. He has experience advising on potentially criminal conduct such as rate manipulation. Lewis also attracts briefs relating to bribery and corruption, and has a record of defending private prosecutions. Recognised for his great knowledge of both civil and criminal fraud, he offers significant experience in multi-jurisdictional cases.
"James is amazing! He is one of the leading players in this field."
Helen Malcolm KC
Helen Malcolm KC is a renowned expert in crime, fraud and extradition cases. She is regularly called upon to advise on the defence of individuals accused of corruption. Malcolm attracts a number of instructions in cases with an international reach, including those relating to high-value tax fraud. She is also noted for her experience prosecuting high-profile fraud cases on behalf of the SFO and the CPS.
"Helen is a really highly regarded barrister."
Rachel Scott
Rachel Scott counts extradition and financial crime cases as cornerstones of her practice. She is an experienced junior counsel for the prosecution, and her enviable client list includes the SFO. Scott also boasts a record of advising corporates on internal investigations and prosecuting cartel cases for the CMA. She has noted experience of handling private prosecution cases and is adept at dealing with matters with cross-border considerations.
"Rachel is a go-to for advice on really tricky cases that raise problematic areas of law."
"She is always able to find a really clear way through complex problems."
"Rachel is excellent!"
Ben Summers
Ben Summers is a highly competent and well-organised barrister with laudable experience of advising on bribery, fraud and regulatory issues. Corporations and public bodies, as well as individuals, feature highly on his client roster. His practice also draws on complementary FCA enforcement expertise. He is rated for his advice on data protection compliance in relation to financial crime.
"Ben is very good. He is a bright and very confident advocate."
"He has a strong profile in the financial crime space."
"Ben is an excellent junior. He is a really good advocate, very prepared and persuasive."
Nicholas Yeo
Nicholas Yeo specialises in fraud and has noted expertise in money laundering, an area he regularly writes about in various texts. As well as acting in high-profile criminal prosecutions by the FCA, his recent instructions have included multi-jurisdictional corruption matters and a wide variety of fraud defences. He is a popular choice for both individual clients and large corporations seeking advice on financial crime matters.
"Nicholas is fantastically bright and works incredibly hard."
"He is fantastically organised."
"Nicholas is a go-to for cases with knotty problems."
Trevor Burke KC
Trevor Burke KC is popular both domestically and in jurisdictions outside the UK such as the Cayman Islands. He advises on a broad range of financial crime cases, including those relating to theft, tax evasion and bribery. His long experience makes him a go-to advocate for the defence of senior professionals involved in high-stakes matters.
"Trevor is a really good and strong jury advocate."
"He is an absolute legend. The cases he has been involved in over the last 35 years speak for themselves."
"He displays such breadth and versatility in his practice."
"Trevor is the calm head you need in an incredibly high-profile and high-stakes case. He has a very assured manner."
Simon Farrell KC
Simon Farrell KC has proven skill in financial crime and POCA cases, and acts for the prosecution as well as the defence. He is a well-practised appellate advocate, having argued before the Court of Appeal and the Supreme Court in key precedent-setting matters.
"Simon is a very experienced silk. He is good at arguing points."
Jonathan Ashley-Norman KC
Jonathan Ashley-Norman KC is a respected criminal silk who has a practice that is heavy on cases concerning internal disciplinary matters and allegations of cross-border fraud. He is acknowledged for his wide-ranging expertise in financial crime cases, and has worked on a number of private prosecutions, acting for both the prosecution and defence. He has a particular skill in Revenue-related cases.
"Jonathan is very clear and gives good advice."
Richard Horwell KC
Richard Horwell KC regularly handles appeals following convictions in fraud and broader financial crime cases. He offers notable expertise in confiscation proceedings, as well as in cross-border cases. He is also recognised for his impressive practice assisting with public inquiries.
"Richard has a formidable reputation."
Saba Naqshbandi
Saba Naqshbandi is highly regarded for her expertise in fraud, bribery and money laundering cases. She is acknowledged for her skill in cases with international elements.
"Saba is really clever. She can turn her mind to anything. She is very adaptable and can take anything that gets thrown at her."
"She is really good at setting case strategy."
"Her advocacy is very crisp."
"Saba is hard-working and tenacious. She notices the smallest of details and is incredibly efficient."
Luke Ponte
Luke Ponte is an experienced junior criminal barrister who is well versed in complex cases involving allegations of corruption, money laundering and bribery. He acts for both the defence and the prosecution, and is on the 'A' Panel of SFO Prosecution Counsel and the CPS specialist panel for the prosecution of fraud.
"He has a great reputation in the field."
"Luke is extremely good and very efficient."
Michael Borrelli KC
Michael Borrelli KC is effective in banking and mortgage frauds, as well as complex money laundering cases. He has significant experience of defending investigations brought by the SFO and FCA.
"Michael is a very dogged advocate."
Robert Morris
Robert Morris is a talented barrister who is regularly instructed to defend both companies and individuals in a wide range of financial crime cases. He is well versed in matters involving allegations of corruption, insider dealing and tax evasion.
"Robert is an excellent advocate. He is really engaging."
"He is good at handling the technicalities of a case."
Richard Wormald KC
Richard Wormald KC is a serious crime practitioner who is able to turn his hand to cases of corruption, fraud and market abuse. He attracts a number of briefs from clients in the financial services industry, and is further reputed for his expertise in money laundering cases. Wormald has significant experience of defending prosecutions brought by the SFO and the FCA.
"He is very effective and has good judgement. He always gets on really well with clients."
"He is excellent."
Rachel Barnes KC
Rachel Barnes KC is an accomplished barrister whose international crime and fraud practice is complemented by her expertise in extradition and confiscation proceedings. Although she often advises individuals, she is also increasingly sought out by companies that are dealing with internal investigations or are accused of potential sanctions breaches and illegal manipulation of benchmark rates. She is highly regarded for her expertise in cases involving money laundering and complex fraud. Her dual qualification in US law makes her a go-to counsel on matters with a transatlantic element.
"Rachel is really fantastic. She has a brilliant legal brain! You want her in your corner."
Ranked Barristers at
3 Raymond Buildings
Provided by Chambers
Filter by
Silks (KC)
London (Bar)
Financial Crime
---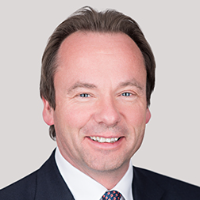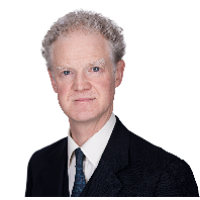 Jonathan Ashley-Norman KC
Financial Crime: Corporates
---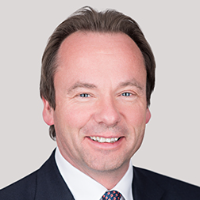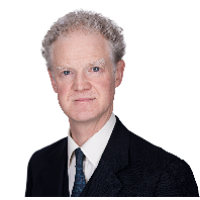 Juniors
London (Bar)
Financial Crime
---