Lawyer profile
Steven Garland
Global 2023: Intellectual Property: Litigation
---
Global Guide 2023
---
Ranked in 1 Practice Areas
Ranked in Guides
About
Provided by Steven Garland
Global
Practice Areas
Steven Garland has 30 years of trial and appellate experience in IP litigation with numerous landmark decisions under his belt and obtaining record setting awards for his clients. Steven brings the level of attention, dedication, and strategy required to be successful for high-calibre clients such as Amazon.com, Dow Chemical, Labatt, Shell, Bayer, McDonald's, Parmalat and Cenovus, and has represented clients on matters relating to patents, trademarks, copyright, industrial designs, trade secrets, breach of confidential information, and competition law. He has appeared as counsel before all levels of court including the Supreme Court of Canada, the Federal Court and Federal Court of Appeal, the Patent Appeal Board and the Trademarks Opposition Board and has experience across a wide range of subject matter, including chemical, electrical, biochemical, pharmaceutical, biotechnological, telephony, mechanical and computer/internet subject matter. Steven has earned an outstanding reputation amongst colleagues and clients who view him as "one of the most versatile trial lawyers in the Canadian IP community". He has been named "IP Litigation Lawyer of the Year" and "Top 50 Trial Lawyer in Canada" by Benchmark Litigation, "Patent Practitioner of the Year" by Managing IP and as a stand-out lawyer by senior in-house counsel in Acritas Stars.
Chambers Review
Provided by Chambers
Global
Intellectual Property: Litigation - Canada
Ottawa-based Steven Garland remains a prominent presence in intellectual property work in Canada. A qualified patent and trade mark attorney, he represents significant clients in the energy, chemical and technology sectors.
Discover other Lawyers at
Smart & Biggar
Provided by Chambers
Filter by
Canada
Intellectual Property
---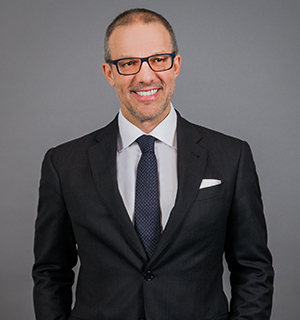 Intellectual Property: Litigation
---