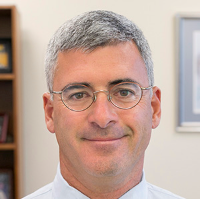 Lawyer profile
James V. Hatem
USA 2022: Corporate/Commercial
---
About
Provided by James V. Hatem
USA
Practice Areas
Jim Hatem focuses his practices on general corporate counseling, mergers, acquisitions and real estate. As leader of Nixon Peabody's Insurance Regulatory practice, he represents insurers before insurance regulators throughout the country.
Career
Business counseling and transactional
I counsel most of my clients regarding major initiatives, including formation, financing, contracting, compliance, tax planning, leasing, disputes, acquisitions and divestitures. For one client, this involved the purchase, leasing and ultimate sale of an office tower. Recently, I assisted a homeowner's insurer expand into automobile insurance through the acquisition of two automobile insurance carriers.
Insurance regulatory
I've been actively representing insurance companies for over 30 years, handling the insurance regulatory issues for clients in our other offices throughout the country. Most recently, I provided the insurance experience to the health care providers that successfully blocked the taking of $110 million from a medical malpractice joint underwriting association and forced a distribution of it all to them.
Lobbying
I've been lobbying before the New Hampshire Legislature since 1991 on behalf of insurance companies, trade associations and related parties on issues ranging from insurance regulation, taxes and financial regulation to tort reform and genetic testing.
Professional Memberships
Jim Hatem was recognized as the Insurance Law "Lawyer of the Year" in Manchester, NH, by The Best Lawyers in America® (2015). He is a member of the American, New Hampshire, Massachusetts, and Manchester Bar Associations. He is also the moderator of the Bow, New Hampshire, School District and a director of the Gunstock Ski Club. He is a former member of the Bow Rotary Club.
Personal
University of Virginia, J.D.
Boston College, B.S.
Chambers Review
Provided by Chambers
USA
Corporate/Commercial - New Hampshire
James Hatem regularly advises insurance and financial services entities on corporate matters. His practice includes transactions such as financings and M&A, as well as regulatory compliance.
Discover other Lawyers at
Nixon Peabody LLP
Provided by Chambers
Filter by