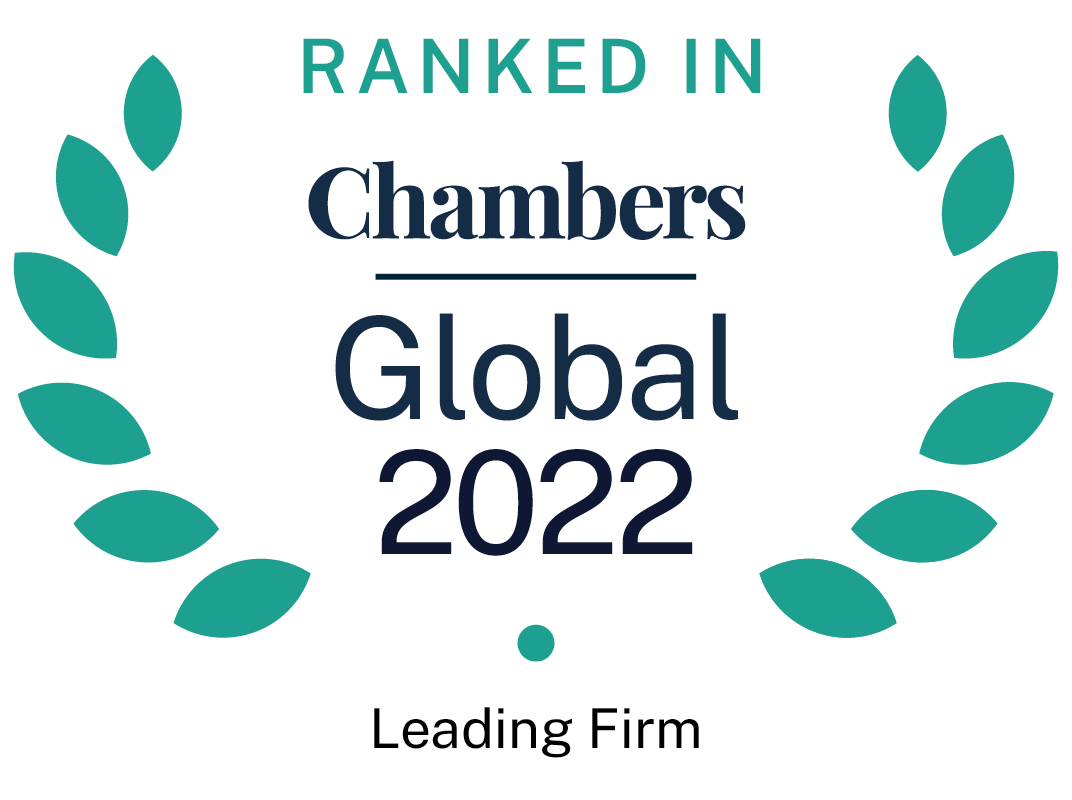 About
Provided by World Law Group
Global
President: Scott Guan
Number of member firms: 61
Number of offices: 416
Number of countries represented: 91
Number of lawyers represented: 21,000+
Firm Overview:
Founded in 1988, World Law Group® has consistently pursued its own unique growth strategy: to add a member firm in a new jurisdiction only when the needs of existing member firms and their clients demand, and only if a sufficiently high-quality firm can be identified. Overall, the list of World Law Group members below clearly demonstrates how successful this growth strategy has been. Undisputed national or regional leaders in their markets, all have a long and comprehensive presence in their jurisdictions and serve clients from multiple offices. So it is no surprise that clients of World Law Group member firms include many of the world's largest multinational corporations as well as leading domestic companies, governments, and not-for-profit organizations. Many members have been ranked top firms in their national markets by legal industry arbiters including Chambers and Partners, The Legal 500 and the International Financial Law Review.
As premier national firms, World Law Group members attract and retain the best local talent, including many lawyers who have gained international legal training and experience. They are intimately engaged in the business, legal and social environments in which they operate, and bring a deep and comprehensive understanding of the culture, customs and nuances of these environments that few foreign-based firms ever master. Through the World Law Group, each member firm can swiftly rally the broad legal experience, in-depth local knowledge and extensive resources of one or a dozen other members to work seamlessly for a client via a single phone call or email. World Law Group members worldwide do exactly that more than 2,800 times each year — or about 11 times each business day — with all member firms committed to responding within 24 hours. Clients of World Law Group members can rest assured, knowing they are being advised by some of the best legal professionals in every jurisdiction in which World Law Group has a presence, from more than 400 offices worldwide.
Main Areas of Practice
World Law Group members are full-service business law firms and as such offer a comprehensive range of legal experience, services and resources required by today's multinational businesses. Having worked together on so many cross-border transactions, disputes and other matters, they are accustomed to fielding multinational teams that regularly exceed client expectations for responsiveness, seamless service delivery and cost-effectiveness. Clients gain the ease and efficiency of working with a single firm, and the ability to access in-depth legal expertise, local knowledge and on-the-ground resources in as many business centers as needed, when needed. WLG member firms have already worked together on a broad range of legal challenges in every industry, including multinational mergers and acquisitions, multi-jurisdictional due diligence and merger filings, resolving complex international legal disputes, global anti-corruption compliance and training, data privacy/protection, employment and labor matters, intellectual property protection and IP asset management, among others.
Member Firms:
■ Argentina:Alfaro-Abogados ; Bruchou & Funes de Rioja
■ Australia:MinterEllison
■ Austria: CMS Reich-Rohrwig Hainz
■ The Baltics:Sorainen
■ Belgium: CMS Belgium
■ Brazil:TozziniFreire Advogados
■ Canada: Davies Ward Phillips & Vineberg LLP ; Goodmans LLP
■ Cayman Islands: Campbells
■ Chile:Urenda, Rencoret, Orrego y Dörr
■ China, People's Republic of: Zhong Lun Law Firm
■ Colombia:Philippi, Prietocarrizosa Ferrero DU & Uría
■ Costa Rica:Arias
■ Denmark:Bech-Bruun
■ The Dominican Republic:Pellerano Nadal
■ England: Gowling WLG
■ Finland:Castrén & Snellman
■ France: Soulier Avocats
■ Germany:CMS Germany ; Taylor Wessing
■ Greece: Bahas, Gramatidis & Partners
■ India:AZB & Partners ; Vaish Associates
■ Indonesia:Makarim & Taira S.
■ Ireland: Mason Hayes & Curran
■ Israel: Herzog, Fox & Neeman
■ Italy: Gianni & Origoni
■ Japan:City-Yuwa Partners
■ Korea:Bae, Kim & Lee LLC
■ Luxembourg:Arendt & Medernach
■ Malaysia:Shearn Delamore & Co.
■ Mexico:Santamarina y Steta S.C.
■ The Netherlands:CMS Netherlands
■ New Zealand: MinterEllisonRuddWatts
■ Norway:Schjødt
■ Paraguay: Gross Brown
■ Perú:Payet, Rey, Cauvi, Peréz Abogados
■ Philippines:SyCip Salazar Hernandez & Gatmaitan
■ Poland: Sołtysiński Kawecki & Szlęzak
■ Portugal: PLMJ
■ Singapore: WongPartnership LLP
■ South Africa: ENSafrica
■ Spain: Cuatrecasas
■ Sweden: Setterwalls
■ Switzerland:CMS von Erlach Poncet
■ Taiwan: Formosa Transnational
■ Thailand:Chandler MHM Limited
■ Turkey: Hergüner Bilgen Özeke
■ United Arab Emirates:Al Tamimi & Company
■ Uruguay:Guyer & Regules
■ USA
California:Greenberg Glusker LLP
District of Columbia: Arnold & Porter
Florida:Greenberg Traurig P.A.
Georgia:Miller & Martin PLLC
Illinois:Faegre Drinker
Massachusetts:Locke Lord LLP
Texas:Hunton Andrews Kurth LLP
Washington: Lane Powell PC
■ Venezuela:D'Empaire Reyna Abogados
■ Vietnam: VILAF
Ranked Offices
Provided by World Law Group
World Law Group rankings
Global Guide 2022
Filter by
Asia-Pacific Region
Leading Regional Law Firm Networks
1 Department
Department
Leading Regional Law Firm Networks
Global Market Leaders
Leading Law Firm Networks: The Elite
1 Department
Department
Leading Law Firm Networks: The Elite
Articles, highlights and press releases
11 items provided by World Law Group