Womble Bond Dickinson UK LLP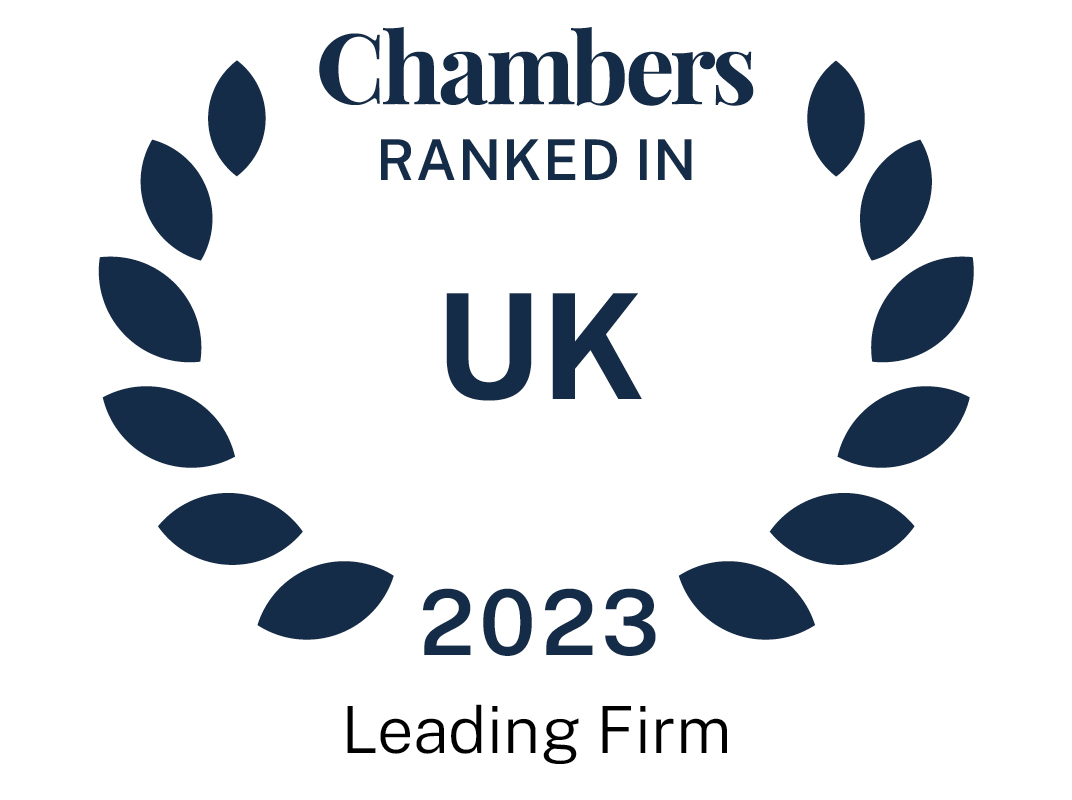 About
Provided by Womble Bond Dickinson UK LLP
UK
UK Managing Partner: Paul Stewart
UK Chairman: Nick Barwood
Number of partners: 128
Number of fee-earners: 648
Total staff: 1098
Practice Area Contacts:
Agriculture, Farms & Estates: Simon Kirkup
Banking & Finance: John Connor
Charities: Emma Moody
Manufacturing: Peter Snaith
Commercial: Paula Bartlett
Commercial Disputes: Paul Stewart
Construction & Engineering: Simon Rowland
Corporate & Commercial: Stephen Pierce
Corporate (inc Company Secretarial): Stephen Pierce
Developers & Investors: Mark Owen
Dispute Resolution: Tom Beezer
Employment: Jon Hales
Energy: Richard Cockburn
Finance & Investment: John Ralph
Financial Institutions: Jonny Williams
Insurance Claims: Sushma MacGeoch
Investment & Pensions: David Dale
Onshore: Andy Layton
Operational Property (& Retail): Katherine Douglas
Pensions: Martin Poore
Planning & Infrastructure: Jonathan Bower
Private Capital: Helen Tavroges
Private Wealth: David Dale
Projects & Procurement: Kevin Robertson
Property Litigation: Jen Smurthwaite
Real Estate: Claire Brook
Regulatory & Environment: Jon Cooper
Residential: Nigel Emmerson
Restructuring & Insolvency: Andy Stirk
Retail: Gavin Matthews
Scotland: Richard Cockburn
Tax & Trust Accounting: Jeremy Smith
Technology, Media & Communications: Alastair Mitton
Transport & Infrastructure: David Rewcastle
THE FIRM
Womble Bond Dickinson (WBD) is a full-service transatlantic law firm, created on 1 November 2017, from the combination of UK law firm Bond Dickinson and US firm Womble Carlyle. The combined firm is amongst the Top 100 law firms globally and a Top 20 UK law firm.
In the UK, WBD has more than 120 partners and around 450 lawyers based in seven major cities across the country including in London, Bristol, Plymouth, Southampton, Leeds, Newcastle and Edinburgh. In the US the firm has 480 lawyers working across 19 offices including Houston, Boston, Washington DC, Atlanta and Los Angeles to name a few. The firm's reach also extends to Europe where it has strategic partnerships with law firms in Germany and France, and through the Lex Mundi network, WBD can offer clients access to counsel in more than 120 countries.
WBD advises over 40 FTSE 350 companies, including many of the largest businesses in the country, government organisations and private clients. The firm advises clients across eleven key sectors including: energy; financial institutions; healthcare; insurance; manufacturing; real estate; retail and consumer; transport, logistics and infrastructure; pharmaceuticals and life sciences; technology; and private wealth.
WBD also works closely with UK Local and Central Government authorities, as well as other organisations in the wider public and third sector. The firm advises the UK Government Legal Department, providing a fullservice of legal expertise across a range of disciplines, including general commercial, litigation and employment advice. WBD was appointed in Spring 2017 as a Tier 1 firm on the Crown Commercial Service Framework (CCS) for Central Government Departments, Agencies and Arms' Length Bodies; the firm was also appointed to the CCS Framework for the wider public sector in the Autumn 2018.
WBD has a strong focus on innovation and was ranked in the Top 30 most innovative law firms in Europe by the Financial Times. It has a dedicated Innovation Group that works with lawyers and clients to help identify new opportunities of delivering the best value and coordinate initiatives and projects across the firm that will help drive the business – and its clients – forward.
WBD is heavily involved in a comprehensive responsible business programme and recognises the importance of supporting projects in its local communities. The firm has an effective environmental policy in place and was amongst the first law firms in the UK to announce its commitment to achieving net zero emissions by 2030 when it launched its Carbon Reduction Plan in October 2021. It also received The Planet Mark certification for four years running based on its CO2 emissions reporting. As a gold status member of the Law Society Diversity & Inclusion Charter and holders of the Investors in People Silver standard, the firm is actively engaged in the promotion of a more diverse legal profession.
WBD is committed to supporting social mobility and creating new routes into the legal profession, it is considered a pioneer in the introduction of legal apprenticeships and was amongst the first to launch a solicitor apprenticeship programme. It currently employs a total of 23 apprentices.
WBD provides its employees with an excellent place to work and recently unveiled its post pandemic working policy, adopting a hybrid working model. Its people have the flexibility to combine home and office working, blending personal preferences with business and clients' needs.
PRINCIPAL AREAS OF WORK
Womble Bond Dickinson provides all the services listed here on a national basis across four business groups: corporate, dispute resolution, real estate and private wealth.
Corporate & Commercial:
WBD offers a substantial national corporate law service. The size, strength and geographical spread of the firm's resources, enables it to make leading lawyers available to clients both nationally and internationally. This is a full service offering where corporate lawyers work alongside specialists in competition law, banking, insolvency, tax, pensions, or other areas relevant to the transaction, to address a full range of issues. WBD's teams are capable of handling very large and complex transactions, as well as more routine transactions. The corporate and commercial group's work includes; corporate tax and company secretarial, pensions, banking and financial services, projects and procurement, intellectual property, technology, media and communications, restructuring and insolvency, and oil and gas.
Dispute Resolution:
As one of the leading dispute resolution teams in the UK, WBD has hundreds of specialist dispute lawyers who can respond quickly, proactively and appropriately to disputes when they arise. As a result of this strength, they are always able to take the right approach to their clients' specific situations, ranging from obtaining an emergency injunction to resolving day-to-day contractual issues. The work of the dispute resolution group includes; employment, insurance claims, property litigation, commercial disputes, construction and engineering, regulatory, and environment.
Real Estate:
The firm's real estate group comprises over 200 lawyers across the firm's nationally respected teams who provide their clients with integrated advice combining property, development, planning, regeneration, investment, environmental and construction expertise, energy and natural resources. The firm has specialist lawyers so they can best serve the complex matrix of relationships between landlords and tenants, agents, lenders, borrowers, developers and investors that makes up the real estate sector. WBD also has a Scottish qualified team and so offers cross border support.
Private Wealth:
The firm has one of the largest private wealth practices in the UK and is unique in the breadth of services that it is able to provide under one roof. With over 100 team members, it is unrivalled in its size and experience. The practice is divided into specialist teams of lawyers, independent financial advisers, tax experts and accountants who work closely together, covering all aspects of legal and financial issues that may be faced by individuals, trustees, charities and businesses. The group's work includes; agriculture, farms and estates, private capital, charities, tax and trusts, and investment and pensions.
Ranked Offices
Provided by Womble Bond Dickinson UK LLP
Womble Bond Dickinson UK LLP rankings
UK Guide 2023
Filter by
London (Firms)
Professional Negligence
1 Department
2 Ranked Lawyers
Department
Lawyers
Professional Negligence: Technology & Construction
1 Department
Department
Professional Negligence: Technology & Construction
North East
Agriculture & Rural Affairs
1 Department
3 Ranked Lawyers
Department
Agriculture & Rural Affairs
Lawyers
Construction
1 Department
3 Ranked Lawyers
Department
Lawyers
Corporate/M&A
1 Department
3 Ranked Lawyers
Department
Lawyers
Employment
1 Department
2 Ranked Lawyers
Department
Lawyers
Information Technology
1 Department
1 Ranked Lawyer
Department