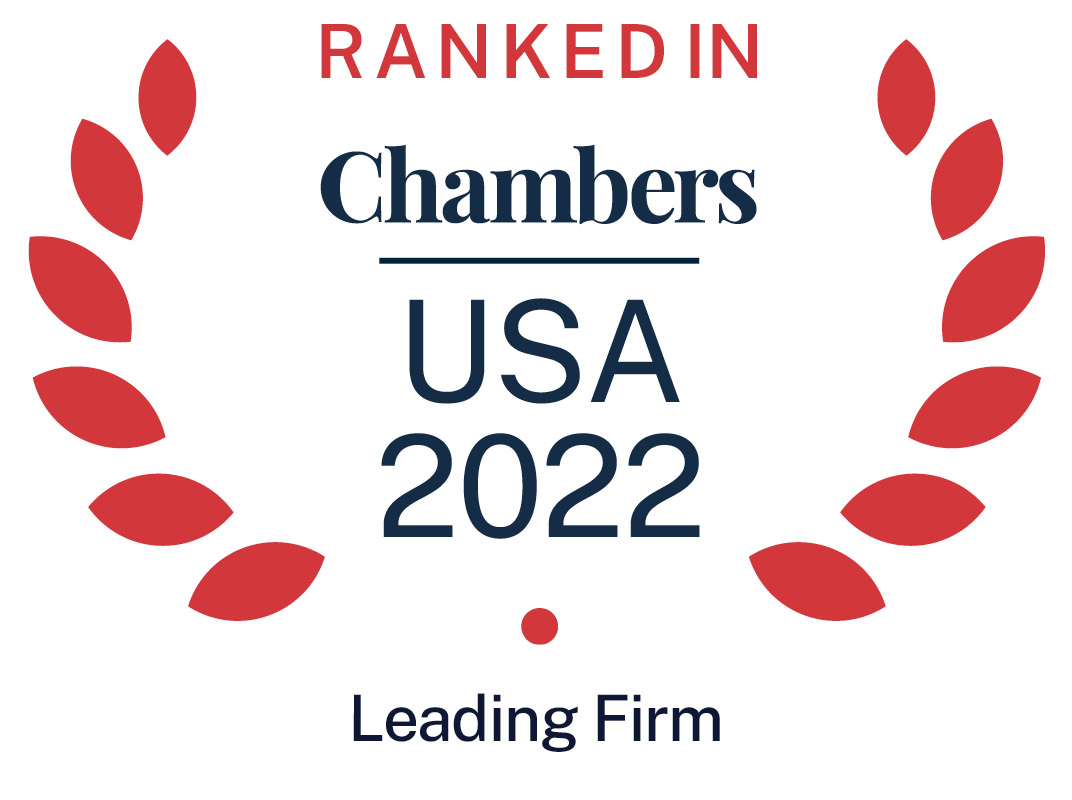 About
Provided by Wilkinson Stekloff LLP
USA
Managing Partner: James Rosenthal
Number of partners: 11
Number of lawyers: 34
Languages:English, Spanish
Firm Overview:
Wilkinson Stekloff has earned its reputation as the leading trial litigation boutique in the country, trying 25 major cases to verdict since its 2016 founding, and winning the vast majority of them. Most recently, the firm achieved headline-making results in two high-stakes matters, securing a complete dismissal of FTC antitrust allegations on behalf of Altria Group and earning the first-ever jury verdict win for Monsanto in litigation involving allegations that the herbicide Roundup causes NHL. The firm's work, through 2021 and 2022 demonstrates the breadth and depth of its litigation practice. In addition to serving as lead trial counsel in the administrative proceeding before the FTC, WS also represents Altria in three separate consolidated private antitrust cases pending in the Northern District of California and in an MDL involving RICO and state-law claims in the same court. Building on its representation of Altria in front of the FTC, the firm is also serving as litigation counsel in several confidential merger matters.The firm is also counsel for the NCAA in a putative antitrust class action lawsuit brought by current and former student-athletes challenging rules that prohibit or limit student-athletes from receiving compensation for the commercial use of their name, image, and likeness (NIL) under the Sherman Act. WS represents the NFL in a putative class action lawsuit challenging the NFL's multibillion-dollar exclusive distributorship arrangement with DIRECTV for Sunday Ticket. And WS oversees trial strategy for Medtronic in cases related to its hernia mesh product and has secured multiple pre-trial victories in these cases.
Other clients have included heavy hitters in a wide range of industries, including Allergan, Facebook, Bayer, FedEx, Georgia Pacific, and Glenmark all of which have come to rely on WS as a go-to trial firm that can handle some of their toughest matters. The firm wins cases with tight-knit teams of smart, innovative, and highly skilled litigators committed to delivering excellent results and working within an innovative business model that allows the firm to serve its clients efficiently while maintaining a commitment to developing the next generation of trial lawyers.
The firm has recruited the nation's best and brightest young lawyers from the country's premier large firms, DOJ, the White House, and federal clerkships, including several former Supreme Court clerks. Its workforce reflects the firm's ongoing commitment to diversity. Chambers has recognized WS as one of two firms, large and small as "Highly Commended for Furthering Diversity and Inclusion." In late 2021, WS welcomed eight new associates to the team — the largest and most diverse class in the firm's history.
The firm's trial-focused mindset informs this ongoing commitment to diversity. Attorneys appear in front of jury pools that represent all of America. WS views it as critical not just to hire diverse attorneys but to give them meaningful trial experience and client exposure. That is why the vast majority of WS associates have already worked on at least one trial.
In addition to bet-the-company cases, Wilkinson Stekloff has handled more than 80 pro bono matters since its founding in 2016, with nearly all of the firm's attorneys devoting significant time to those matters and the firm's brightest young talent winning trials in leadership roles. As a trial boutique, the firm prides itself on providing pro bono representation to clients facing trials, which can be particularly confusing or intimidating to individuals unfamiliar with the legal system. But the range of its pro bono litigation practice is unmatched, covering appeals, class actions, and strategic counseling. In just the last year, the firm's pro bono teams secured three major immigration victories, as well as a win on appeal in a complex and contentious divorce and custody case involving domestic violence. The firm has been recognized for its work with Chambers' "Highly Commended Pro Bono Program" award, and The Legal Aid Society of the District of Columbia recognized WS for its contribution to the 2021 Making Justice Real Campaign, an annual fundraiser to support Legal Aid's mission to provide legal services to people living in poverty in DC.
In addition to WS's client-focused culture, clients appreciate the firm's fixed-fee structure, which provides predictability in billing and flexibility in staffing. Because clients know they will pay the same fee no matter the size of the team, the firm can incorporate team members into all significant events: depositions, strategy sessions, and court hearings. This holistic staffing approach prepares young attorneys to take lead roles in cases much more quickly than traditional law firm training models. And attorneys at all levels are free to focus on doing great work, instead of watching the clock. Rather than building a pyramid with a few first-chair trial lawyers on top and a structure of interchangeable junior litigators beneath, the firm is developing every attorney as a leading trial lawyer.
This ever-deepening bench of go-to litigators wins industry accolades as well as client praise.
-Beth Wilkinson is nationally ranked by Chambers as a Star Trial Lawyer.
-Brian Stekloff is also nationally ranked by Chambers as a products liability litigator
-Wilkinson was also chosen for Benchmark Litigation's elite group of the 10 leading women litigators who stand out from its iconic Top 250 Women in Litigation 2021 List, while three other WS partners — Kieran Gostin, Rakesh Kilaru, and Moira Penza — were named to Benchmark Litigation's 2021 40 & Under Hot List.
-Partners Moira Penza and Rakesh Kilaru were honored in Bloomberg Law's They've Got Next-The 40 Under 40; Kilaru was also named a Law360 Rising Star for Sports and Betting
-Five WS partners — Beth Wilkinson, Brian Stekloff, Rakesh Kilaru, James Rosenthal, and Kosta Stojilkovic — were named to Lawdragon 500 Leading Lawyers in America List. James Rosenthal was named a Winning -Litigator by the National Law Journal.
Clients, colleagues, and competitors acknowledge that, lawyer for lawyer and matter for matter, Wilkinson Stekloff is a litigation juggernaut poised to continue its success for years to come.
Wilkinson Stekloff LLP rankings
USA Guide 2022
Filter by
District of Columbia
Litigation: General Commercial
1 Ranked Lawyer
Litigation: General Commercial: The Elite
1 Department
Department
Litigation: General Commercial: The Elite
USA - Nationwide
Litigation: Trial Lawyers
1 Ranked Lawyer
Product Liability & Mass Torts
2 Ranked Lawyers
Product Liability & Mass Torts: The Elite
1 Department
Department
Product Liability & Mass Torts: The Elite
Sports Law
1 Ranked Lawyer
Other Lawyers