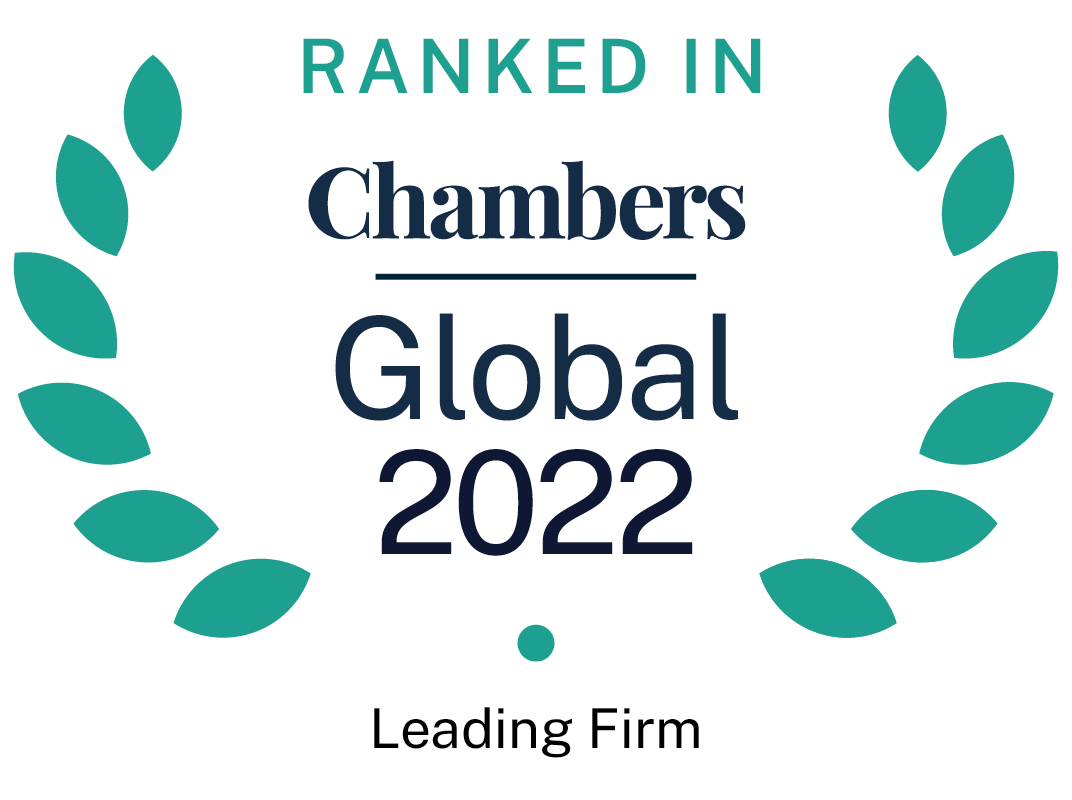 About
Provided by Weerawong C&P
Global
Senior Partner: Veeranuch Thammavaranucupt
Number of partners: 14
Number of lawyers: 100+
Languages: English, Thai
Firm Overview: Weerawong, Chinnavat & Partners Ltd., one of Thailand's largest independent law firms, offers a full range of legal services. Formerly the Bangkok office of White & Case LLP, Weerawong C&P became an independent Thai law firm in 2009, combining international services with local knowledge and expertise. Clients include Thai conglomerates and many of the world's largest corporations and financial institutions. The firm also represents governments and state-owned enterprises, international agencies and a wide variety of investors.
Main Areas of Practice:
Banking & Finance
Capital Markets
Competition & Antitrust
Construction & Engineering
Corporate Advisory & Corporate Governance
Energy
Foreign Direct Investment
International Trade and Trade Remedies
Labour & Employment
Litigation & Arbitration
Mergers & Acquisitions
Projects
Public Private Partnerships
Real Estate
Restructuring & Insolvency
Telecommunications, Media & Technology
Banking, Finance & Projects: The firm advises borrowers and lenders on all aspects of banking and finance, including acquisition and project financing.
The firm also advises on energy projects and public-private partnerships in relation to airport, highway, rail and port projects.
Partners: Weerawong Chittmittrapap, Sunyaluck Chaikajornwat, Banphot Kittikinglert, Jirapat Thammavaranucupt, James Lawden
Capital Markets: Widely recognised as a leader in capital markets, the firm advises issuers, underwriters, placement agents, security holders, investors and corporate trustees in a wide variety of international and domestic debt and equity market transactions.
Partners: Veeranuch Thammavaranucupt, Trinuch Chuenchomlada, Wittaya Kaewkungsadan
Corporate & Mergers & Acquisitions: The firm is renowned for advising on strategic transactions, including some of the largest mergers, acquisitions, joint ventures and divestments in Southeast Asia to date. The firm also assists clients with corporate and commercial agreements, competition and anti-trust, environmental, foreign investment, intellectual property, labour and employment, and regulatory matters.
Partners: Weerawong Chittmittrapap, Veeranuch Thammavaranucupt, Sunyaluck Chaikajornwat, Vipavee Kaosala, Chumpicha Vivitasevi, James Lawden, Chanvit Prachayapipat
Dispute Resolution: Comprehensive dispute resolution services are provided for domestic and international clients. The team has extensive experience in litigation and arbitration in all practice areas and industry sectors. The team also assists clients with arbitration clauses in contracts and the enforcement or annulment proceedings following an award.
Partners: Phisit Dejchaiyasak, Rapinnart Prongsiriwattana, Sakchai Limsiripothong, Pathorn Towongchuen, Raweepun Pitakchatiwong
International Trade: The firm represents foreign and domestic clients in WTO/International trade and trade remedies investigations, including antidumping, countervailing duty and safeguard investigations. The firm also advises clients on trade and investment strategy and policy, including free trade agreements and trade compliance.
Partners: Apisith John Sutham
Real Estate, Construction & Engineering: Legal services in relation to the acquisition, construction, development, financing, leasing and management of all types of real estate are provided. Clients include developers, owners, private and institutional investors, investment funds and real estate investment trusts.
Partners: Weerawong Chittmittrapap, Sunyaluck Chaikajornwat, Chusak Suwanpuchai.
Restructuring & Insolvency: The firm provides multi-disciplinary services in pre-litigation, litigation, as well as out of court restructurings and insolvencies. The team is a leader in this area and is renowned for high profile cases involving large numbers of stakeholders.
Partners: Phisit Dejchaiyasak, Suntus Kirdsinsap, Sakchai Limsiripothong, Pathorn Towongchuen, Natthida Pranutnorapal
Technology, Media & Telecommunications: The firm has extensive experience advising on financing, capital increases, set-up and restructuring, corporate-commercial, licensing and regulatory matters, as well as dispute resolution for telecommunications, media, technology, ecommerce and fintech companies.
Partners: Veeranuch Thammavaranucupt, Phisit Dejchaiyasak, Raweepun Pitakchatiwong
Ranked Offices
Provided by Weerawong C&P
Contributions
2 Contributions provided by Weerawong C&P
Slide 1 of 1
Law and Practice | Thailand
The general counsel's comprehensive guide | Thailand
Law and Practice | Thailand
The general counsel's comprehensive guide | Thailand
Weerawong C&P rankings
Global Guide 2022
Filter by
Thailand
Banking & Finance
1 Department
Department
Corporate/M&A
1 Department
3 Ranked Lawyers
Department
Lawyers
Veeranuch Thammavaranucupt
Projects & Energy
1 Department
1 Ranked Lawyer
Department
Lawyers