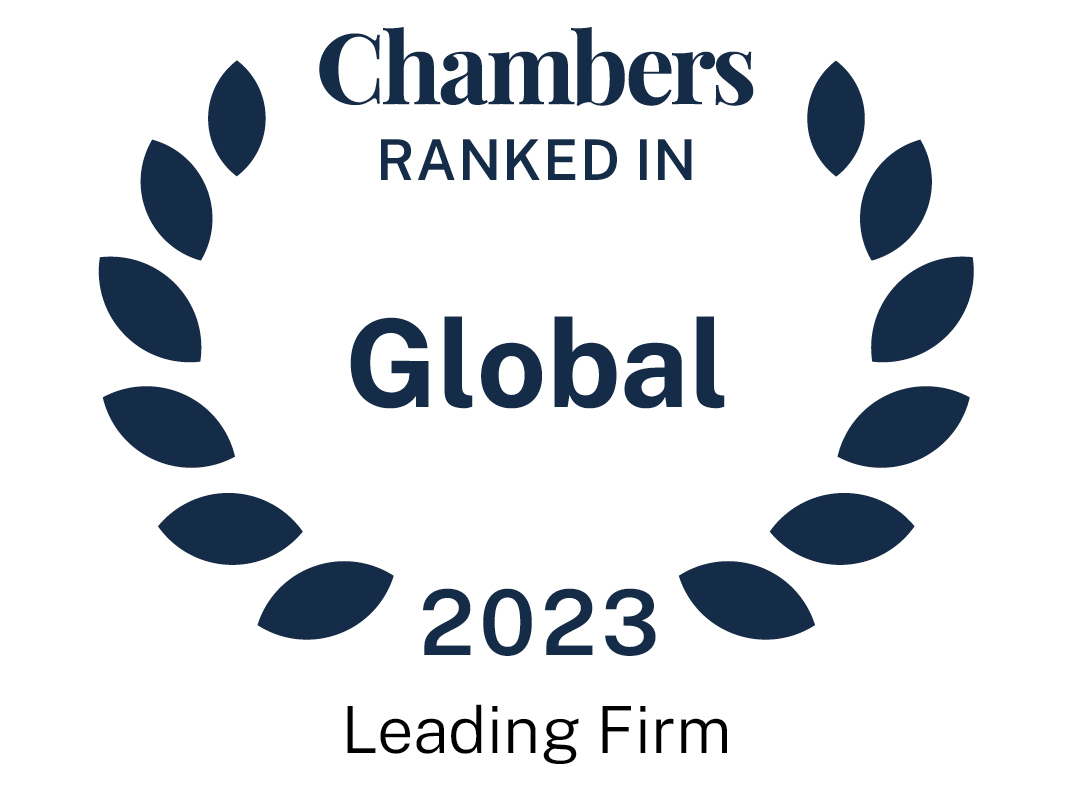 About
Provided by Waselius & Wist
Global
Firm Details:
Managing Partner: Niklas Thibblin
Senior Partner: Jan Waselius
Number of partners: 12
Number of lawyers: 21
Languages: English, Finnish, French, German, Swedish

Firm Overview:
Waselius & Wist is a leading Finnish business law firm, committed to provide highly specialised legal services in complex business transactions. The firm is especially renowned for high-end advice within all fields of commercial law, with particular emphasis on capital markets, banking and finance, including financial restructurings, mergers and acquisitions, dispute resolution, real estate, energy and natural resources, tax law, competition law as well as IPR. The firm takes pride in being able to deliver tailor-made services and solutions with efficiency, accuracy and flexibility, aimed at satisfying the needs of the most demanding clients.
Main Areas of Practice:
Capital Markets:
Waselius & Wist has extensive experience in capital markets transactions, including initial public offerings, rights issues, equity and debt instruments, privatisations, tender offers and private placements. The firm's lawyers have participated as experts in capital markets-related legislative work and are regular speakers at international conferences on capital markets related legal issues.
M&A & Private Equity:
Waselius & Wist regularly advises on major crossborder and domestic M&A and private equity transactions, including the sale, purchase and financing of companies and businesses, joint ventures, mergers, takeovers, private equity/venture capital transactions and management buy-outs.
Banking & Finance:
Waselius & Wist represents a large number of domestic and international clients within the banking and finance industries. The firm's practice covers all aspects of banking and financing transactions. These include bank and syndicated loan facilities, secured financing, acquisition financing, securitisation, structured finance, project finance, leasing, including cross-border leasing, tax based finance as well as asset financing for aircraft, ships, real estate and other capital assets. The firm is also involved in major restructuring/refinancing transactions, including enforcement of security.
Dispute Resolution:
Waselius & Wist represents clients in commercial disputes such as contractual disputes, disputes relating to financial services and securities, labour matters, environmental matters and disputes relating to intellectual property, information technology, insurance, transactions and tax. The practice covers enforcement matters, national and international court litigation, domestic and international arbitration and proceedings in administrative courts, as well as special courts such as the Market Court of Finland. The main focus is on complex international disputes.
Tax:
Waselius & Wist advises corporate clients in all areas of national and international business taxation, in particular in connection with mergers and acquisitions, restructurings, transactional tax planning as well as other financial transactions. The firm also assists clients in appeal proceedings on tax issues.
EU & Competition:
Waselius & Wist's practice covers all areas of EU and competition law, including horizontal and vertical agreements, dominant market position, merger control, public procurement, state aid and general EU law. Waselius & Wist regularly acts for its clients before Finnish and EU authorities and courts in competition and public procurement matters and advises clients on competition law issues in transactions, commercial agreements and day-to-day business practices.
Employment, Pension & Incentives:
Waselius & Wist advises on all employment-related matters on an individual and collective level. The firm regularly advises companies on employment agreements, redundancies, pension schemes, stock option schemes, redundancy arrangements and the terms of service of senior executives. Clients are represented both in non-litigious and litigious contexts in labour law.
Energy & Natural Resources:
Waselius & Wist has continuously been on the forefront of major transactions in the energy sector including nuclear, CHP, hydro and renewable energy projects. The firm has also been actively involved in providing regulatory advice relating to energy markets, financial products traded on the Nordic Power Exchange — NordPool, energy market-related contract law, as well as related litigation and arbitration. Waselius & Wist has a strong experience of advising clients in industry sectors where knowledge of environmental legislations and practices is essential, such as the mining sector, chemicals sector, infrastructure and renewables.
IPR:
Waselius & Wist advises on a variety of issues concerning intellectual property, such as patents, trademarks, copyright and design rights. The firm represents clients in non-contentious IPR-intensive transactions as well as contentious IP litigation and alike enforcement matters. The firm also advises on matters relating to trade secrets and unfair competition.
Real Estate:
Waselius & Wist advises real estate investment companies, large domestic and international corporations and credit institutions. The firm acts for the clients in their roles as investors, landowners, occupiers and lenders. Waselius & Wist has been involved in some of the largest real estate transactions in Finland, and has advised in public offerings of real estate investment companies and commercial mortgage securitisation projects. In addition the firm regularly advises industrial clients in their sale, purchase, use and management of industrial real estate.
Other Business:
Waselius & Wist represents clients on an ongoing basis in inter alia, corporate governance matters, commercial agreements, organisation of new business ventures, spinning off subsidiaries and divisions, regulatory compliance and executive compensation.
Clients:
Waselius & Wist has earned the confidence of many of the world's most demanding clients. The firm advises leading international investment banks, investors, multinational and Finnish companies, public and private organisations as well as governments and government agencies. The firm aims to build long-term client relationships with a focus on gaining a thorough understanding of each client's business, operating environment, needs and goals in order to provide first class tailor-made services.
PRACTICE AREAS:
Banking & Finance
Capital Markets
Corporate & Commercial
Corporate Restructuring
Dispute Resolution
Employment, Pension & Incentives
Energy & Natural Resources
EU & Competition
Financial Services Regulatory
Intellectual Property & Information Technology
Market
Mergers & Acquisitions & Private Equity
Real Estate
Taxation
OFFICES
FINLAND
HELSINKI: Eteläesplanadi 24 A, FIN-00130
Tel: +358 9 668 9520
Fax: +358 9 6689 5222
Email: [email protected]
Ranked Offices
Provided by Waselius & Wist
Contributions
4 Contributions provided by Waselius & Wist
Slide 1 of 2
Law and Practice | Finland
The general counsel's comprehensive guide | Finland
Trends and Developments | Finland
When it was first introduced to the US and global markets, securitisation was rather quickly embrac...
Slide 2 of 2
Law and Practice | Finland
The general counsel's comprehensive guide | Finland
Law and Practice | Finland
The general counsel's comprehensive guide | Finland
Waselius & Wist rankings
Global Guide 2023
Filter by
Finland
Banking & Finance
1 Department
1 Ranked Lawyer
Department

Lawyers
Corporate/M&A
1 Department
Department

Dispute Resolution: Most in Demand Arbitrators
1 Ranked Lawyer
Intellectual Property
1 Department
2 Ranked Lawyers
Department

Lawyers
International & Cross-Border Capabilities
1 Department
Department

International & Cross-Border Capabilities