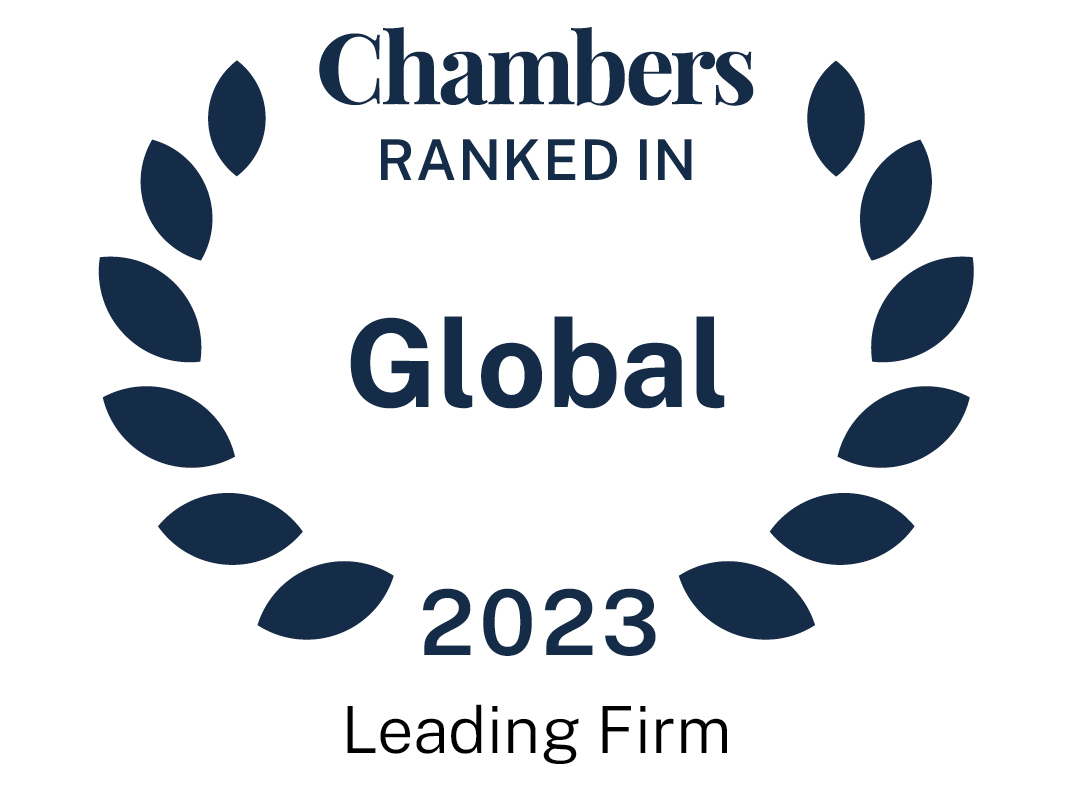 About
Provided by TK & Partners
Global
Managing Partner: Varoujan Avedikian
Number of lawyers: 26 and growing
Number of partners: 6
Languages: English, Armenian, Russian, French, German, Greek
Firm Overview:
TK & Partners is one of the leading law firms in the country and is highly regarded by clients and peers for its sophistication and drive to bring innovative solutions to the most complicated legal issues. The firm believes its strengths are:
Diversity in the core team
Deep understanding of not only legal but also policy, regulatory, and institutional issues, and implications
Professional network of partner organizations who stand ready to serve their clients. The firm's partners are in the business of accounting, auditing, tax advisory, asset management, investment advisory, and corporate governance advisement. TK & Partners is proud to say that its network of partners extends not only to Armenia but also abroad (US, EU, Middle East, and EEU).
The Team:
The firm's team is the backbone of its business, and teamwork is religion. The firm invests in its team's education and professional growth. Team members of TK & Partners hail from the best universities in the country (Yerevan State University, American University of Armenia, French University of Armenia) and abroad (Harvard University, Boston University, Tufts University, University of Leicester, University of Cambridge, New York University).
Main Areas of Practice:
Corporate & Company Law:
TK & Partners has been advising a wide range of corporate clients, including large multinationals, local industry giants, as well as start-ups, and grassroots organizations on a multitude of issues. The firm has helped corporations deal with governance issues, legal and regulatory compliance, transactions, structured finance, licensing procedures, dispute resolution, employment matters, and any other matter that is typical to a corporation.
Contact: Tamara Martirosyan
Email: [email protected]
Litigation:
TK & Partners loves Abraham Lincoln's words, "Discourage litigation. Persuade your neighbors to compromise whenever you can. As a peacemaker, the lawyer has a superior opportunity of being a good man. There will still be business enough." In the firm's everyday work, the team strives to be good professionals and people by investing the utmost in our abilities to create bridges between clients and their counterparts. What is more, our litigators know how to haul anyone to court and litigate "tooth and nail" without feeling any shred of fear.
Contact: Lena Mitichyan
Email: [email protected]
Banking & Financial Law:
Another bread-and-butter field for us. We have been advising various International Financial Institutions, International Development Institutions, banks (both commercial and investment), investment funds and companies, as well as lenders of various sizes and types. We cover both the public (regulation, supervision, and enforcement) and the private law aspects of each service or transaction we advise. All our partners have worked for financial institutions at some point in their long careers and collectively have authored over 200 financial sector laws and regulations.
Contact: Varoujan Avedikian
Email: [email protected]
Mergers and Acquisitions/ Corporate Restructuring:
For over a decade, we have been known as the go-to shop for Mergers and Acquisitions and Corporate Restructuring.Our partner Dr Misak Babajanyan is a renowned authority in this field.The firm's experience in this field includes M&A transactions in various industries, including telecommunication (e.g. Orange/UCOM), banking, media, plastic production, etc.We have advised on some of the biggest M&A deals in the country and continue doing so.
Contact: Misak Babajanyan
Email: [email protected]
IP Law:
As the Armenian start-up industry is growing, IP protection is becoming more sought after.The bandwidth of the firm's involvement in IP issues is quite wide.Sometimes, "IP perpetrators" play against the rules of the game, making us roll up our sleeves and take action and defend our client's IP rights.The team has advised both a large European travel and hospitality platform operator and a small local winemaker.
Contact: Shushan Vardanyan
Email: [email protected]
Debt and Equity Financing:
When we were a boutique law firm, our bread-and-butter was debt and equity financing, and we are proud to say that it remains so. We have advised on hundreds of debt and financing deals, some of the largest ones. After all, two of our partners have master's degrees in Financial and Banking Law, and our founding partner Dr Tigran Karapetyan is also the "founding father" of private equity in Armenia.
Contact: Varoujan Avedikian
Email: [email protected]
Legal Due Diligence:
This service is growing in importance by the day in Armenia, as Armenian businesses and projects are opening up for world investments. We have walked in tandem with several investors in their quest to find investable companies and projects.
Contact: Tamara Martirosyan
Email: [email protected]
Renewable Energy Transactions:
Armenia is becoming a hub for renewable energy. This is causing deals and transactions in this sector to grow exponentially. The regulatory framework in this field is becoming more complex each day, and clients and investors need knowledgeable guidance both in industry-specific and general corporate and financial issues. Over the past years, we have advised a host of companies in this field and are ready to continue to do so as we have gained valuable experience.
Contact: Misak Babajanyan
Email: [email protected]
Criminal Defense and White Color Crimes:
Sometimes, our clients fall victim to corporate or financial fraud and need our assistance. In these cases, we work tirelessly with law enforcement agencies and the court system to ensure that the fraudsters and charlatans are put away, and damages are duly compensated. Also, Armenian has introduced criminal liability for corporations. To decrease potential risks, we work with compliance teams to set up the required guardrails, policies, and procedures.
Contact: Lena Mitichyan
Email: [email protected]
Government Regulations:
We believe that laws and regulations should not stay stagnant. So do many of our clients, and sometimes even the regulators, with whom we are in constant contact. Over the past years, we have drafted and (or) promoted landmark laws and regulations in Armenia. Just to name a few: Remote Voting in Corporations (COVID-19 measure), Limitations on Meritless Lawsuits Against Real Estate Developers, Public-Private Partnership, Crowdfunding, etc.
Contact: Varoujan Avedikian
Email: [email protected]
Corporate Insolvency
Since many of our clients are lenders, often we need to advise them on the perils of corporate insolvency and how to navigate through the various technicalities on enforcing contracts or collateral, business wind-up, and working with the insolvency court and managers, as well as other debtors.
Contact: Shushan Vardanyan
Email: [email protected]
Real Estate & Land Law:
As an asset class, real estate is often considered to be one of the most complicated ones due to a huge body of laws and regulations affecting the transactions.Real estate has been a booming industry in Armenia.Our firm has been serving as counsel on large real estate developments and acquisitions for the past decade.Over the years we have accumulated an encyclopedia of knowledge and experience on various real estate transactions,inter aliaconstruction, transfer, lease, development, purchase, financing, etc.We are also well-trained in helping clients in land and other real estate acquisitions, due diligence, development and construction permits, internal and external financial transactions, and the development of common usage regulations.
Contact: Misak Babajanyan
Email: [email protected]
Bankruptcy Law:
The firm's focus in terms of Bankruptcy law has been targeted towards advising multinational financiers in matters such as secured transactions, out-of-court workouts, corporate restructurings, and enforcement of security interests.
Contact: Shushan Vardanyan
Email: [email protected]
Energy & Natural Resources Law:
Foreign investors usually seek advice in countries rich with natural resources, such as Armenia. The firm has vast experience in providing legal advice to investors active in the energy and natural resources industries concerning asset acquisitions, licensing processes, dispute resolution, asset protection, and project management.
Contact: Misak Babajanyan
Email: [email protected]
Labor Law:
Some aspects of Armenian Labor law still have some archaic regulations reminiscing of its past. This is due to the fact that Armenia was one of the former Soviet republics. In the current regulatory framework, companies need modern approaches to building relations with their employees. The firm has managed to give modern solutions to the toughest employment law issues under Armenian law.
Contact: Varoujan Avedikian
Email: [email protected]
Immigration, Naturalization, and Residency:
Many Armenians from the Diaspora, as well as foreigners, have been choosing Armenia either as their base or as a home away from home. We do a lot of handholding here, ofteninter aliaaccompanying our client to the medical clinic for the required medical checkup!
Contact: Tamara Martirosyan
Email: [email protected]
Tax & Customs Law:
Tax and Customs law is one of the ever-evolving fields of law. When advising on a transaction, the team always ensures that the client knows the tax consequences and deals accordingly.Before advising on a particular structure for a transaction, first, we think about tax (often looked over by many lawyers in Armenia) and the burden that it might create for the parties to the transaction. Therefore, we put together the transaction under the most favorable tax scheme available. Sometimes, our clients have to litigate with the tax(wo)men. So, we make sure that they get their day in the court.The firm also has vast experience in securing tax benefits under Armenian law for its clients when making investments in Armenia.
Contact: Varoujan Avedikian
Email: [email protected]
Clients:
Currently, the firm has clients from almost all walks of business. The firm's clients form a diverse group (which they absolutely love). Namely, they are banks and other financial institutions, international financial institutions, investment funds, philanthropy and other non-profit organizations, start-ups, travel and hospitality service providers, manufacturing, trading and IT companies, energy and renewable energy companies, telecommunication operators, business and advisory service providers.
Notable clients:
·European Bank for Reconstruction and Development
·Ardshinbank (largest Eurobond issuer in Armenia)
·Contour Global Hydro Cascade (largest foreign investor in Armenia)
·Armholding (one of the largest multi-profile corporations in Armenia)
·SADA
·BDO Armenia
·UCOM
·Equiti Capital
·Evocabank
·ResponsAbility Investments AG
·Exness
Our firm is also the proud author of the ISDA and GMRA opinions for Armenia.
Ranked Offices
Provided by TK & Partners
TK & Partners rankings
Global Guide 2023
Armenia
General Business Law
1 Department
1 Ranked Lawyer
Department
Lawyers