Thouvenin Rechtsanwälte KLG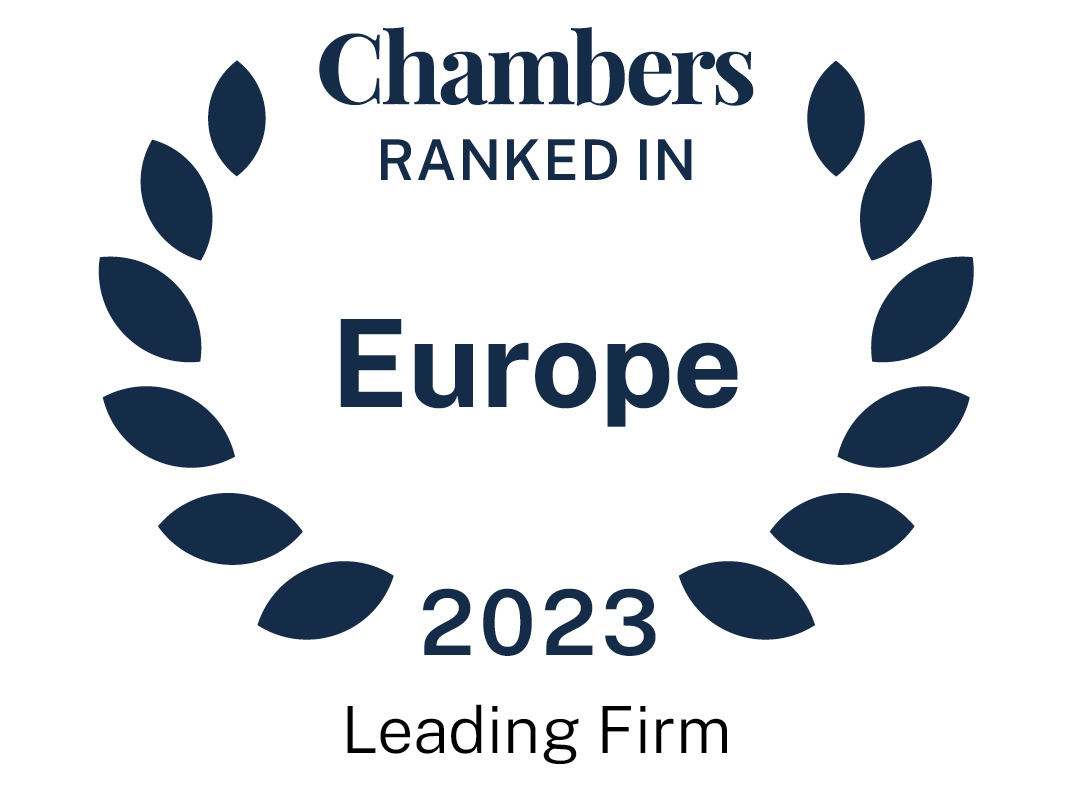 About
Provided by Thouvenin Rechtsanwälte KLG
Europe
Number of partners: 12
Number of lawyers: 8
Number of counsel: 3
Languages: English, French, German, Italian
Firm Overview:
As lawyers and entrepreneurs, the firm's partners understand the business needs of their clients. The firm distinguishes itself by operating lean teams with a flat hierarchy — its partners are not only responsible for acquisition and client care but also act personally on each matter. The firm provides efficient and highquality advice and has established long-term partnerships with its clients. The firm has three practice groups, namely dispute resolution, corporate and commercial, M&A, and private clients/entrepreneurs. The fully-integrated structure of the partnership ensures that the right lawyer is always selected for the right case. The firm's approach of multiple specialisation also ensures that its lawyers not only provide professional and solution-oriented advise within, but also identify relevant aspects outside of their area of specialisation. Most of the firm's lawyers have either studied abroad or worked for foreign law firms. Their cumulative experience in foreign jurisdictions, the firm's long-standing cooperation with partner law firms abroad, and its integration into an international network allow the firm to provide expert advice tailored to its clients' needs also in cross-border matters.
Main Areas of Practice:
Arbitration & Litigation:
The firm's arbitration team has years of experience in proceedings before domestic and international arbitral tribunals, including those conducted under the rules of the ICC, LCIA, SCAI, CAS, WIPO and UNCITRAL or ad hoc. Its members regularly act as chairman, partyappointed arbitrator or sole arbitrator. The firm maintains an active newsletter on arbitration in Switzerland. The firm's litigation team represents clients in commercial and civil law disputes before all courts in Switzerland. This includes representation before civil courts of first instance, commercial courts and appeal courts up to the Swiss Federal Supreme Court, both in ordinary as well as summary proceedings.
Contacts: Hansjörg Stutzer, Daniel Stoll, Michael Bösch, Patrick Rohn, Rolf Schuler, Simon Hohler, Raphael F. Meier, Roger Steiner
White Collar Crime:
The firm advises and represents corporations and individuals in criminal, administrative and civil proceedings in both domestic and cross-border white collar crime matters, including money laundering, bribery and corruption, insider dealing, fraud, violation of bank client secrecy as well as in internal and external investigations and enforcement proceedings.
Contacts: Rolf Schuler, Daniel Stoll, Roger Steiner, Nicola Orlando, Sugandha Kumar
Corporate:
The firm's corporate law practice ranges from incorporating entities domiciled in Switzerland to advising on capital increases and providing corporate housekeeping, reorganising companies through mergers, spinoffs, etc. and their liquidation. The team constantly strives to find the optimal corporate structure for its client's purposes. The team advises both private and public companies, including in regulatory matters. Its clients include small and medium-sized enterprises (SMEs) as well as Fortune 500 companies and groups, including Walmart and Microsoft. The firm's partners sit also as members on the board of directors of several Swiss companies.
Contacts: Arlette Pfister, Thomas Loher, Michael Bösch, Markus Alder Markus Alder, Martin Bürkle, Daniel Küpfer, Roger Steiner, Sophia Zgraggen, Sugandha Kumar, Laura Müller
M&A:
The firm's M&A team is experienced in the entire spectrum of the transaction business. The team accompanies its clients from the first negotiations, drafting letters of intent, preparation of the data room and due diligence to the purchase contract and closing. In international matters, the team works closely with foreign specialists. Over the years, it has established trustful relationships with renowned law firms around the world enabling it to set up and execute international transactions efficiently and competently.
Contacts: Markus Alder, Thomas Loher, Arlette Pfister, Martin Bürkle, Daniel Küpfer, Roger Steiner, Sophia Zgraggen, Sugandha Kumar, Laura Müller
Employment & Migration:
The team supports its clients in all areas of employment law: it advises on employment and dismissal, prepares employee regulations and is also experienced in bonus and employee participation schemes. For labour law issues related to M&A transactions and restructuring (including collective redundancies) or for the secondment of international employees the team identifies and implements the suitable solution, if needed in close cooperation with foreign specialists from its global network of law firms. The team advises Swiss and foreign companies and private individuals on migration law and related matters, including personnel leasing. The team builds on an established practice in the location of companies and individuals in Switzerland (including UHNWI and family members), both from EU/EFTA and non-EU/ EFTA countries. The team advises and litigates both for employers and employees.
Contacts: Thomas Loher, Arlette Pfister, Markus Alder, Michael Bösch, Rolf Schuler, Anna Neukom Chaney, Roger Steiner, Laura Müller
Insolvency & Restructuring:
The team supports companies that are refinancing, in negotiations with investors and creditors, and in insolvency proceedings. It advises distressed corporations including those with imminent payment difficulties and defends directors against liability claims. For creditors, the team asserts claims against insolvent debtors and persons liable in bankruptcy, including liability and restitution claims. The team also represents clients in creditor committees and acts on behalf of foreign insolvency administrators and creditors to claim assets and pursue rights in Switzerland.
Contacts: Rolf Schuler, Michael Bösch, Markus Alder, Arlette Pfister, Anna Neukom Chaney, Roger Steiner, Laura Müller
TMT / Data Protection:
The team has long standing expertise in regulatory compliance and proceedings for telecoms and new technologies as well as in transactions involving technology companies. It has also a proven track record in data protection and outsourcing issues. The extensive experience of the team members, their international background and their hands-on approach make them unique in the Swiss legal market. The comparatively small but powerful team is able to handle complex TMT issues upon short notice.
Contact: Marco S. Meier
Private Clients/Entrepreneurs:
For decades, the team has closely accompanied and advised private individuals and entrepreneurs in family and inheritance law matters. The team's experience and the fact that its specialised lawyers often continue working for the same clients for many years has established a relationship of trust and longevity with the clients. The expertise of the team members in other legal areas also allows them to provide comprehensive advice in complex situations, to implement succession and asset arrangements and, if necessary, to represent the clients' interests in court.
Contacts: Daniel Stoll, Thomas Loher, Pius Bumann, Sandra Spirig, Rolf Schuler, Anna Neukom Chaney, Sabina Suppiger, Laura Müller
Ranked Offices
Provided by Thouvenin Rechtsanwälte KLG
Switzerland - Head office
Thouvenin Rechtsanwälte KLG rankings
Europe Guide 2023
Switzerland
Employment
1 Department
1 Ranked Lawyer
Department
Lawyers
Thomas Loher
Head of Employment