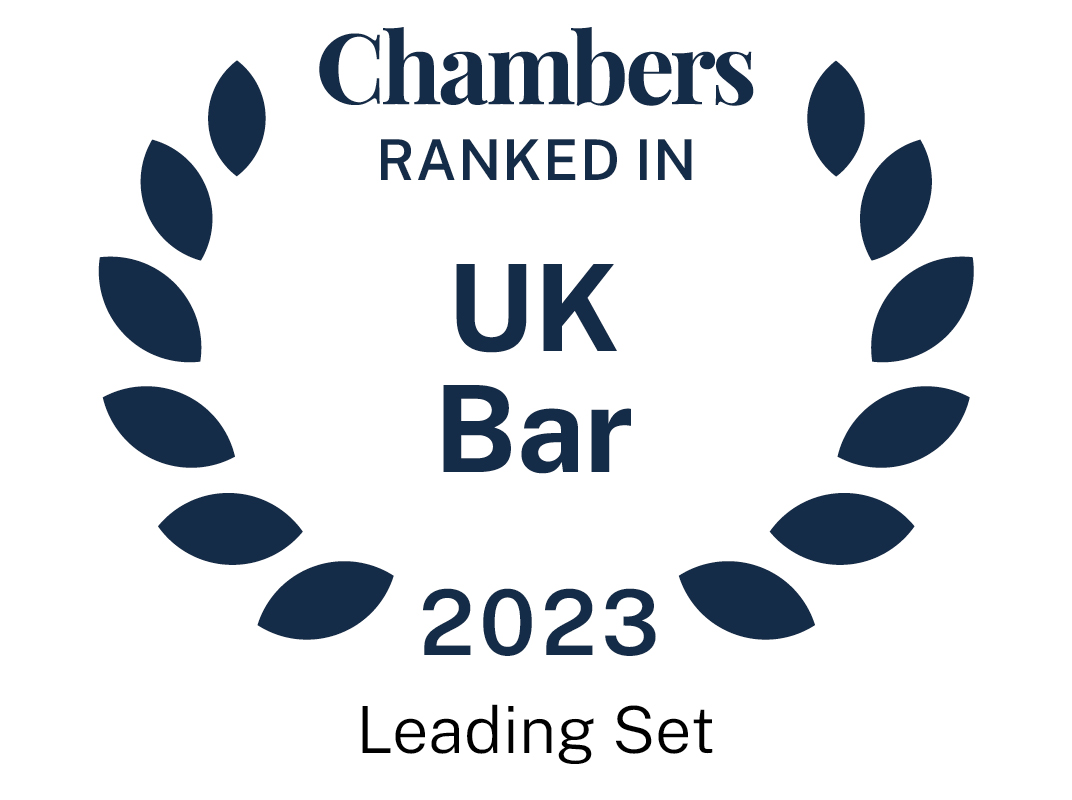 About
Provided by Ten Old Square
UK Bar
Head of Chambers: Simon Taube KC
Senior Clerk: Keith Plowman
Deputy Senior Clerk: Marc Schofield
First Junior Clerk: Fay Bennett
Junior Clerk: George Gamble
Chambers Administrator: Debbie Thomas
Marketing & Events Executive: Emily Overett
THE CHAMBERS Universally acknowledged as one of the finest, full-service Chancery sets, containing many outstanding barristers, Ten Old Square has an excellent reputation for traditional and commercial Chancery work.
THE SET Two KCs and 23 juniors form the wealth of specialist talent available at this niche set of chambers. The head of chambers is Simon Taube KC and contains many distinguished experts in the private client Chancery disciplines. The set boasts many highly-regarded juniors with very busy Chancery practices. Many are authors or editors of some of the foremost textbooks on Chancery law including the authoritative 'Williams on Wills'. All members belong to the Chancery Bar Association and many also belong to STEP, ACTAPS, APP, FLBA, PBA and COMBAR. Ten Old Square offers annual training events and provides bespoke in-house seminars in its principal areas of practice for legal professionals.
Ten Old Square is a Chancery set that employs the latest digital technology and know-how to deliver a modern and efficient client service. Keith Plowman has been the set's Senior Clerk for over 30 years and, along with his colleagues Marc Schofield and Fay Bennett, he manages Chambers and co-ordinates the practices of each barrister. Together they have all built up an enviable reputation for their professional yet candid approach to their work.
WORK UNDERTAKEN The balance of traditional and commercial Chancery work at Ten Old Square is evenly distributed and compliments the demand from clients within the sector. Along with a significant amount of private client work the commercial Chancery disciplines are well catered for, along with property litigation (including a significant amount of landlord and tenant work), planning and land law. Additionally, Ten Old Square is now the foremost set for Partnership/LLP disputes and advice. The set handles a wide range of diverse cases, including major litigation in the Chancery and commercial divisions of the High Court and the Appellate courts. It has a significant presence in many offshore jurisdictions, as well as in the Court of Protection, County Court, the Administrative Court, and other tribunals. A substantial amount of ADR (arbitration and mediation) is also undertaken. As a general guide, the principal areas of work undertaken are:
Private Client: Ten Old Square is one of the leading sets for contentious and non-contentious trusts work in the UK and in offshore jurisdictions. Capital taxes, inheritance, wills, probate and the administration of estates, along with Court of Protection and family provision are also comprehensively covered.
Commercial Chancery: Partnership (including dissolution, expulsions, compulsory retirement, LLPs, MDPs restrictive covenants and partnership accounts), joint ventures, asset recovery, business litigation, company, insolvency, and professional negligence.
Property, Land & Real Estate: Contentious property work, landlord and tenant disputes, rent reviews, 1954 Act renewals, conveyancing, commercial property, leasehold enfranchisement, easements, intervener and third party property claims, cohabitation claims, mortgages and manorial rights including mineral rights.
INTERNATIONAL The set has a number of barristers who have substantial private client practices overseas including Bermuda, Cayman Islands, Bahamas, Guernsey and Jersey.
LANGUAGES French, German, Bislama.
Members
Simon Taube KC (1980) (KC-2000)
Eason Rajah KC (1989) (KC-2011)
David Schmitz (1976)
Sidney Ross (1983)
Paul Stafford (1987)
Susannah Meadway (1988)
Jeremy Callman (1991)
Jonathan Gavaghan (1992)
Samuel Laughton (1993)
Robert Arnfield (1996)
Evan Price (1997)
Richard Dew (1999)
Georgia Bedworth (2001)
Philip Jenkins (2003)
Matthew Slater (2005)
Naomi Winston (2006)
Gideon Roseman (2007)
Leon Pickering (2010)
James MacDougald (2011)
James Egan (2015)
James Poole (2016)
James Kirby (2017)
Adam Stewart-Wallace (2018)
Thomas Arnull (2019)
Thomas James (2018)
Elizabeth Atkinson (2021)
Ranked Offices
Provided by Ten Old Square
Ten Old Square rankings
UK Bar Guide 2023
Filter by
All Circuits
Court of Protection: Property & Affairs
1 Set
3 Ranked Barristers
Set
Court of Protection: Property & Affairs
Juniors
London (Bar)
Chancery: Commercial
2 Ranked Barristers
Chancery: Traditional
1 Set
9 Ranked Barristers
Set
Silks (KC)
Juniors
Charities
1 Ranked Barrister
Offshore
1 Set
1 Ranked Barrister
Set
Silks (KC)
Partnership
1 Set
4 Ranked Barristers
Set