Stuarts Walker Hersant Humphries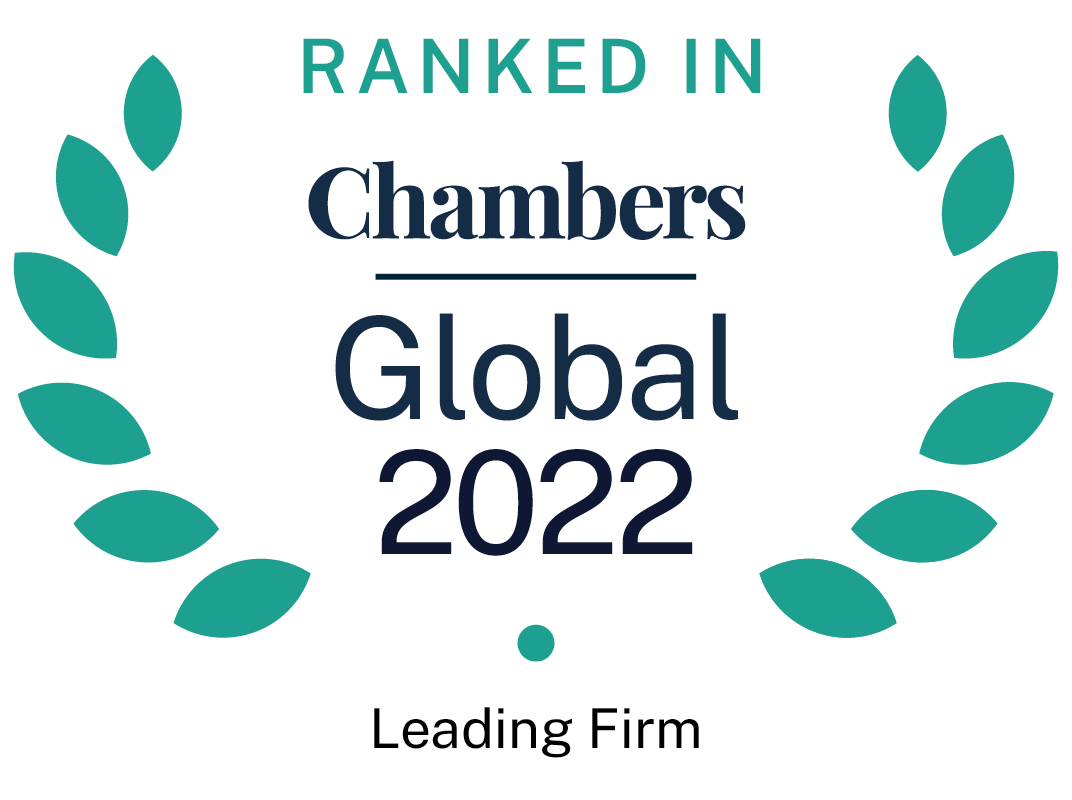 About
Provided by Stuarts Walker Hersant Humphries
Global
Chairman: Andrew Hersant
Managing Director: Chris Humphries
Number of partners: 5
Number of lawyers: 11
Languages: English, French, Spanish
Firm Contact:
Managing Director: Chris Humphries
Tel: +345 814 7911
Email: [email protected]
Firm Overview:
Stuarts Walker Hersant Humphries ("Stuarts") is a leading offshore law firm advising international law firms, major financial institutions, Fortune 500 companies and high-net worth individuals. The firm's vision is to be the offshore legal partner of choice by offering responsive, effective and commercial advice. Stuarts is a listing agent for the Cayman Islands Stock Exchange.
Main Areas of Practice:
Banking & Asset Finance: The Banking Team advises on all aspects of banking and asset finance including; asset sales, the establishment and licensing of banks and other financial institutions, securitisations, financing structures and the financing and registration of aircrafts and vessels.
Most notably in 2021, the team:
Continued to provide one of the world's largest banks with regular and comprehensive advice in connection with the provision of products and services to customers in the Cayman Islands on a cross-border basis.
Continued to advise several global banks in connection with the Cayman Islands legislative framework surrounding the provision of their services on a cross-border basis.
Continued to advise a large group of captive managers on the facility agreements between their captives and their banks.
Advising an international bank on a US$75 Million line of credit facility
Advising Spruce House Group on their proposed US$20 million investment into a UAE-based online property rental/sales company.
Advising a medical group on a US$150 million financing agreement
Capital Markets & Structured Finance: The Capital Markets Team advises on public and private offerings of equity and debt securities, bond issues and derivative transactions, commercial paper programmes, securitisations and other structured products. Most notably in 2021, the team advised on the refinancing of a multi-million-dollar credit facility and granting security for a hospital.
Commercial Disputes & Litigation: Headed by Richard Annette, the Commercial Disputes & Litigation Team advises companies, funds, insurance institutions and high net worth individuals on a variety of commercial, company and insurance disputes as well as insolvency related matters. The team has particular expertise in corporate governance issues, directors' duties and dealing with disputes concerning redemptions and suspensions as well as insurance related matters.
Most notably in 2021, the team advised and acted in:
An on-going action against directors of a mutual fund for alleged breach of fiduciary duties and alleged dishonesty.
Advising on multiple matters relating to directors' duties.
A share dispute relating to joint tenancy and survivorship rights.
Multiple policy claims for various insurers.
A substantial debt claim against a substantial group of companies domiciled in the Cayman Islands threatened with winding up proceedings
Providing Cayman Islands law advice to a former director of a liquidated Cayman Islands company in proceedings in Austria brought by a creditor of the company.
Advising on a dispute against a substantial accountancy firm
Corporate & Commercial: The Corporate & Commercial Team is regularly involved in complex corporate transactions involving Cayman Islands companies and regularly advises clients on corporate restructurings, takeovers, mergers and acquisitions, schemes of arrangement, joint ventures and statutory mergers.
Most notably in 2021, the team:
Advised a large Canadian bank on a US$75 million LOC facility to assist establish a new captive company.
Advised lender in regards to a US$145 million loan to a Caymanian company for the intended purchase of a media company.
Advised on the establishment of many blockchain based entities including the issuance of tokens to fund the development of various businesses.
Continued to advise Guggenheim Investments on all of their Cayman Islands investment and trading vehicles.
Continued to advise Jetstream Aviation Capital in relation to their aircraft leasing business.
Continued to advise CTMH Doctors Hospital, on all corporate and commercial matters including refinancing arrangements.
Cryptocurrency, Blockchain & Fintech: Headed by Chris Humphries, the Fintech team advises on a wide range of legal issues in connection with cryptocurrency and blockchain technology usage with expertise in; ICOs, STOs, crypto funds, formation of Cayman Islands companies to hold cryptocurrencies and anti-money laundering compliance. Over the last 5 years, we have launched over 100 blockchain technology vehicles out of the Cayman Islands
Most notably in 2021, the team advised:
On the structure for a new US$100 million token offering vehicle offering gold backed tokens developed on the blockchain.
A US$75 million Kloud Token issuing vehicle and a platform for secure trade using crypto currency as a foundation
Distressed Funds Services: Headed by Chris Humphries, the Distressed Funds Team has been instructed in connection with many of the largest fund insolvency events in the Cayman Islands, in recent years and the services offered include; advising funds and their directors on the winding down and restructuring of the funds' affairs and the use of side pockets, the deregistration and liquidation of investment funds, disputes between funds and investors, and fund managers on their directors' duties in connection with liquidity pressures and the merits and weaknesses of potential solutions.
Most notably in 2021, the team advised:
On the formal wind down of several funds and their restructuring.
In connection with the purchase of certain assets and subsidiaries from a company in official liquidation in the Cayman Islands.
On the liquidation of a distressed fund with a total claimed value of US$17.3 million.
Fund Launch Services: Headed by Chris Humphries, the Investment Funds Team advises fund managers on the set-up and establishment of a broad range of investment funds, private funds and limited investor funds in the Cayman Islands, including; development of a fund's legal structure and formation issues, coordination with legal counsel and regulators, advising clients who utilise a wide variety of investment strategies and listing investment funds on the Cayman Islands Stock Exchange. We also advise funds focusing on blockchain technology, bitcoin or other cryptocurrency strategies and managers on their compliance with the economic substance requirements.
Most notably in 2021, the team advised on:
The establishment of several dozen funds registered under section 4(3) of the Mutual Funds Act as exempted companies, segregated portfolio companies and exempted limited partnerships.
The establishment of several fund platforms as segregated portfolio companies particularly in the cryptocurrency market.
The registration of several dozen private funds registered under the Private Funds Act.
The registration of Limited Investor Funds under the Mutual Funds Act.
All ongoing requirements for a large European real estate investment management firm.
The establishment of several liquidating trusts for dealing with the winding up of various fund structures.
A US$63 Million Shari'a compliant fund investing in Islamic products.
A $650 Million master feeder fund structure.
Insurance: The Insurance Team can assist in all aspects of establishment, licensing, structuring, regulation and operation of insurance and reinsurance companies and captives as well as in respect of all forms of insurance related disputes.
Most notably in 2021, the team:
Continue to advise a leading insurance manager on a range of general corporate and commercial matters including facility agreements between the Captives and their banks; and amendments to the Captive constitutional documents.
Advised a leading US insurance manager on the establishment of a Cayman Islands presence.
Advising on the establishment of Cayman Island captive companies.
Advised multiple domestic insurance companies in a variety of claims and policy disputes.
Private Client & Trusts: The Private Client & Trusts Team regularly advises high net worth individuals and family offices on their trusts, investment structures and ancillary matters regarding their Cayman interests. In addition, we advise settlors and trustees in connection with the establishment, administration, restructuring and winding-up of private, charitable, purpose and commercial trusts. We also advise on the acquisition, registration and mortgaging of Cayman Islands vessels and aircraft.
Most notably in 2021, the team advised:
On the acquisition and registration of a private US $6.5 Million aircraft to be held in a Cayman company.
On the acquisition and registration of a private yacht in the Cayman Islands to be held through a special purpose vehicle.
On the creation of a discretionary trust for a high net worth individual.
On the creation of several STAR trusts to hold shares and other assets.
Private Equity: The Private Equity Team advises on all types of private equity fund structuring, transactions and exits.
Most notably in 2021, the team continued to advise:
A large institutional bank on its portfolio of 20+ private equity funds (Total AUM of the group of funds is approx. US $1.5 Billion).
On several closed-ended partnership structures investing in the United States and globally.
A leading firm on a group of over 20 private equity funds investing in global food brands.
A leading aircraft private equity firm on its aircraft leasing business in the Cayman Islands.
On the establishment of several new private equity partnerships to act as access funds for a large investment bank.
Ranked Offices
Provided by Stuarts Walker Hersant Humphries
Cayman Islands - Head office
Stuarts Walker Hersant Humphries rankings
Global Guide 2022
Filter by
Cayman Islands
Corporate & Finance
1 Ranked Lawyer
Dispute Resolution
1 Ranked Lawyer
Lawyers
Investment Funds
1 Department
1 Ranked Lawyer
Department
Lawyers