Sterne, Kessler, Goldstein & Fox PLLC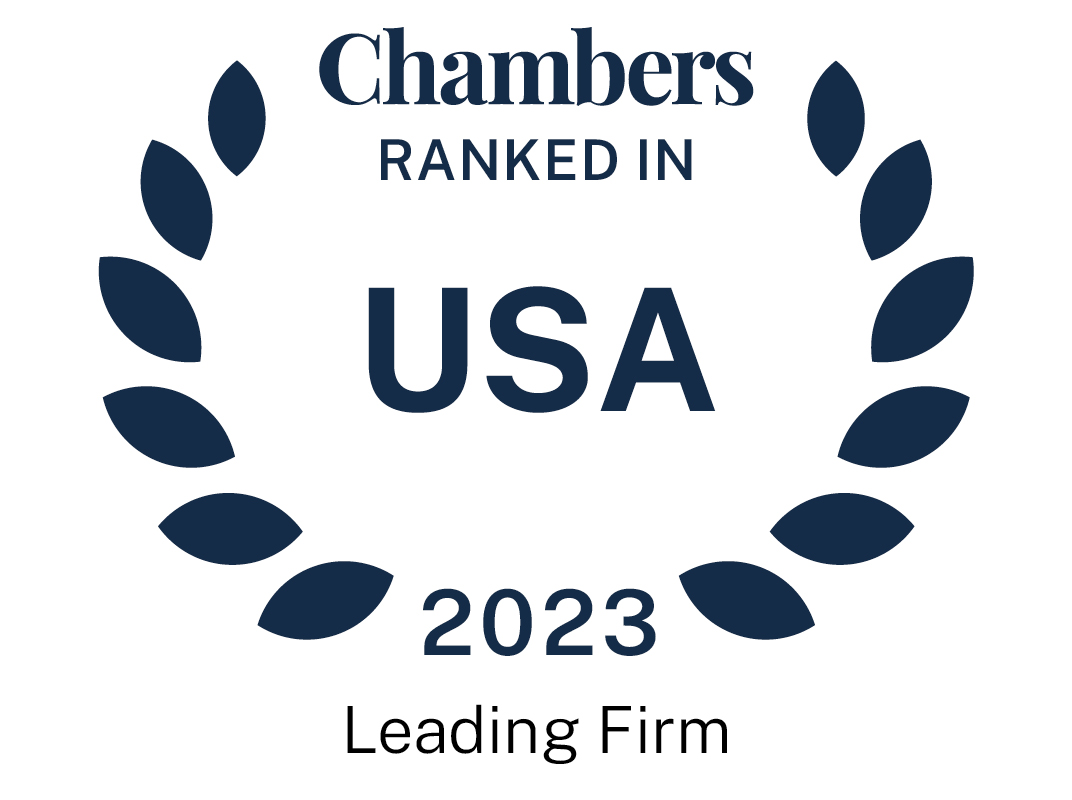 About
Provided by Sterne, Kessler, Goldstein & Fox PLLC
USA
Managing Partner: Michael B Ray
Number of partners: 73
Number of lawyers: 152
Languages: Arabic, Bengali, Catalan, Chinese, Dutch, English, Finnish, French, German, Gujarati, Hebrew, Hindi,Italian, Japanese, Korean, Mandarin, Persian, Russian, Serbian, Spanish, Swedish, Syriac, Telugu, Ukrainian
Firm Overview:
Based in Washington, D.C. and renowned for more than four decades for dedication to the protection, transfer, and enforcement of intellectual property rights, Sterne, Kessler, Goldstein & Fox is one of the most highly regarded intellectual property specialty law firms in the world. Its team of attorneys, registered patent agents, students, and technical specialists include some of the country's most respected practitioners of IP law tackling innovations across a broad spectrum of industries. The firm's practitioners hold over 50 masters and over 60 doctorate degrees in science or engineering and represent Fortune 500 companies, entrepreneurs, start-ups, inventors, venture capital firms, and universities in a client service driven environment that is welcoming, inclusive, and intellectually stimulating.
PRACTICE AREAS:
Patent Litigation
PTO Litigation
Appellate Litigation
International Trade Commission
Patent Prosecution
Opinions & Strategic IP Advice
Design Patents
Trademark & Brand Protection
Main Areas of Practice:
Patent Litigation:
The patent litigation and appeals group practices before Federal District Courts throughout the United States in complex IP cases involving software, biotech products, medical devises, pharmaceuticals, electronics, and consumer products. With more than 60 PhDs on staff, the group seamlessly blends disciplines to ensure the right team is handling the legal and technical challenges specific to the IP dispute at hand. The group provides counsel across a broad spectrum of IP issues, including patent infringement actions, trademark and copyright issues, licensing disputes, breach of contract, trade secrets and Lanham Act matters to name a few.
PTO Litigation:
Since the inception of the US America Invents Act (AIA) in 2012, the patent office litigation practice has worked on more AIA reviews than any other law firm on behalf of patent owners at the United States Patent and Trademark Office Patent Trial and Appeal Board -- the PTAB. Specifically, the group has handled nearly 700 IPRs and other post-grant reviews on behalf of patent owners and over 550 on behalf of petitioners in a wide range of the PTAB's technology centres — biotech and chemical, electrical, and mechanical. In 2022, Sterne Kessler surpassed the milestone of handling 1,200 matters at the Board.
Appellate Litigation:
The appellate litigation practice handles appeals to the US Court of Appeals for the Federal Circuit, as well as circuit courts around the US. The practice handles appeals from district courts, the US International Trade Commission, and the PTAB. Sterne Kessler has been counsel in more than 200 Federal Circuit appeals over the past decade. Patexia ranked Sterne Kessler as the fourth most active firm at the Federal Circuit from 2017-2022.
International Trade Commission:
The ITC Section 337 investigations team represents complainants and respondents of international companies before the US International Trade Commission (ITC). The team uses its technical expertise and proximity in Washington, DC to the ITC headquarters to assist clients in navigating the multifaceted process related to Section 337 investigations. These complex, fast-paced matters require a unique and essential blend of skills in litigation, administrative law, and patent law, as well as technical skills. The team's clients include commercial manufacturers and importers, in addition to retailers of accused products. The team is highly experienced in managing the fast-track nature of the ITC proceedings, the complex issues involved in accused technologies, and following the precise agency rules associated with investigations. Sterne Kessler has more experience at the ITC than over 90% of the firms appearing there since 2018.
Patent Prosecution:
For more than 40 years, the patent prosecution group has been preparing and prosecuting patent applications. This renowned group prosecutes and enforces utility and design patents for Fortune 500 companies with extensive, active patent portfolios, as well as small startup companies that rely on the patent system to obtain funding and to head off competition.
Opinions & Strategic IP Advice:
Sterne Kessler lawyers have rendered opinions and served as strategic IP advisors for decades. They work closely with their clients' management teams to determine whether a third party may be infringing the claims of patents and to develop a road map to preserve their freedom-to-operate. The firm handles opinions related to freedom-to-operate, non-infringement, invalidity, patentability, registerability of trademarks, and enforceability of patents and trademarks. Opinions range from formal opinions of counsel, upon which clients have successfully relied at trial, to less formal letter opinions, all of which provide strategic advice to assist companies in making critical business decisions.
Design Patents:
Long before other law firms saw the value of design patents for their clients, the Sterne Kessler team was breaking new ground in the field. With more than 30 years of in-depth experience, the comprehensive programs help companies protect their unique product designs and eliminate knock-offs in the marketplace. The firm's design patent team has been sought out to help protect some of the most iconic designs in the world. For example, the design patents obtained by the firm for the world's leading smart phone innovator survived one of the most contentiously fought patent litigations in history. In 2022 alone, the firm's design patent team filed more than 3,500 applications to protect clients' designs in more than 40 countries/conventions, including more than 700 in the United States.
Trademark & Brand Protection:
The trademark & brand protection practice draws on well over three decades of experience meeting the intellectual property needs of companies developing and maintaining strong brands around the world. Comprehensive and strategic IP protection and enforcement helps businesses both differentiate their product and service offerings from those of competitors, and helps them achieve their full market potential. The practice's well thought-out IP strategies guard against patent, trademark, and copyright infringers, knock-offs and counterfeiting, online fraud, and idea theft by competitors, insiders, partners, and manufacturers — all of which can harm the reputation and brand of companies large and small.
Ranked Offices
Provided by Sterne, Kessler, Goldstein & Fox PLLC
Sterne, Kessler, Goldstein & Fox PLLC rankings
USA Guide 2023
Filter by
District of Columbia
Intellectual Property: Patent Prosecution
1 Department
2 Ranked Lawyers
Department
Intellectual Property: Patent Prosecution
Lawyers
USA - Nationwide
Life Sciences: IP/Patent Litigation
1 Ranked Lawyer
Lawyers