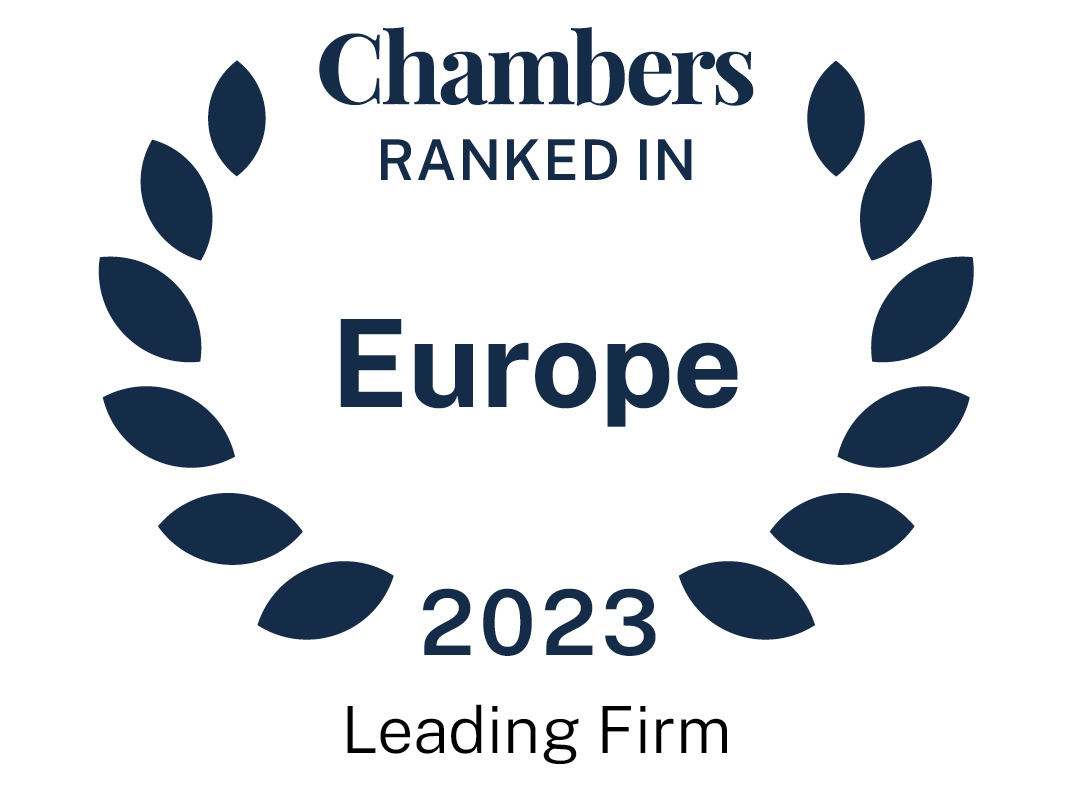 About
Provided by Stek
Europe
Firm Details:
Number of partners: 16
Number of lawyers: 60
Languages: Dutch, English, French, German
Firm Overview:
Stek is an independent Dutch law firm. The firm was launched in 2005, combining expertise from leading international law firms and high profile in-house positions. Stek brings this expertise and professionalism in a leaner, smaller, direct and more approachable package. Stek distinguishes itself through excellent service via a focused, hands-on personal approach. The firm prides itself in having assembled a top team of lawyers with in-depth legal and sector expertise and commercial awareness with a 'can-do' service attitude. The firm's lawyers work in small teams and the firm ensures partner involvement in all assignments.
Main Areas of Practice:
Competition & Regulated Markets
Corporate Dispute Resolution
Finance
General:
Stek provides legal services in four practice areas: competition and regulated markets, corporate, dispute resolution and finance. For other specialist areas, Stek offers its clients an integrated, transparent solution by augmenting its own resources with its proven network of external specialists who have been carefully selected to operate at the same level of excellence as its own staff.
Competition & Regulated Markets:
Stek assists its clients with the full range of European and Dutch competition and regulatory matters. The firm is a market leader in the energy sector, and has strong expertise in other regulated markets, such as agrifood, health care, aviation and water. Its lawyers represent companies before various competition authorities, regulators, policy makers and in court.
Contacts: Ruben Elkerbout, Jan Erik Janssen
Corporate:
Stek assists its clients in all types of corporate matters, such as M&A, joint ventures, restructurings, private equity and corporate governance. Stek's commercial work includes all types of commercial contracts. In addition, Stek has a strong niche in aviation and energy and counsels on Dutch Caribbean law.
Contacts: Claudia Beele, Eelco Bijkerk, Dierik Cras, Maarten van der Graaf, Reijnoud Homveld, Coen Thomas, Ruben Tros, Jasper Stek, Jeroen Timmermans
Dispute Resolution:
Stek represents its clients in administrative and civil courts, in arbitration and in alternative dispute resolution proceedings. Its lawyers have considerable experience in devising effective means of dispute resolution and avoidance of litigation.
Contacts: Jan Bart van de Hel, Gerben Smit, Ruben Elkerbout, Jan Erik Janssen, Dierik Cras, Jasper Stek
Finance:
Stek represents financial institutions and corporate clients with regard to all aspects of domestic and international financial transactions, from syndicated lending to acquisition finance and trade finance transactions, from structuring investments to providing advice on restructuring and insolvency law transactions and regulatory and compliance issues.
Contacts: Maarten van der Graaf, Frans Haak, Sharon Kaufmann, Herman Wamelink
International Work:
The contacts listed have ample experience in co-ordinating cross-border projects. The firm has become a trusted partner for referral work of leading foreign law firms. Stek does not belong to any formal network, alliance or association.
Ranked Offices
Provided by Stek
Netherlands - Head office
Stek rankings
Europe Guide 2023
Filter by
Netherlands
Banking & Finance
1 Department
3 Ranked Lawyers
Department
Lawyers
Banking & Finance: Project Finance
1 Ranked Lawyer
Lawyers
Competition/European Law
1 Department
1 Ranked Lawyer
Department
Lawyers
Corporate/M&A: Mid-Market
1 Department
3 Ranked Lawyers
Department
Corporate/M&A: Mid-Market
Lawyers
Dispute Resolution
1 Department
2 Ranked Lawyers
Department
Lawyers
Energy & Natural Resources
1 Department
Department
Energy & Natural Resources
Energy & Natural Resources: Regulatory
1 Ranked Lawyer
Lawyers
Energy & Natural Resources: Transactional
1 Ranked Lawyer
Lawyers
Transportation: Aviation
1 Department
1 Ranked Lawyer
Department
Lawyers