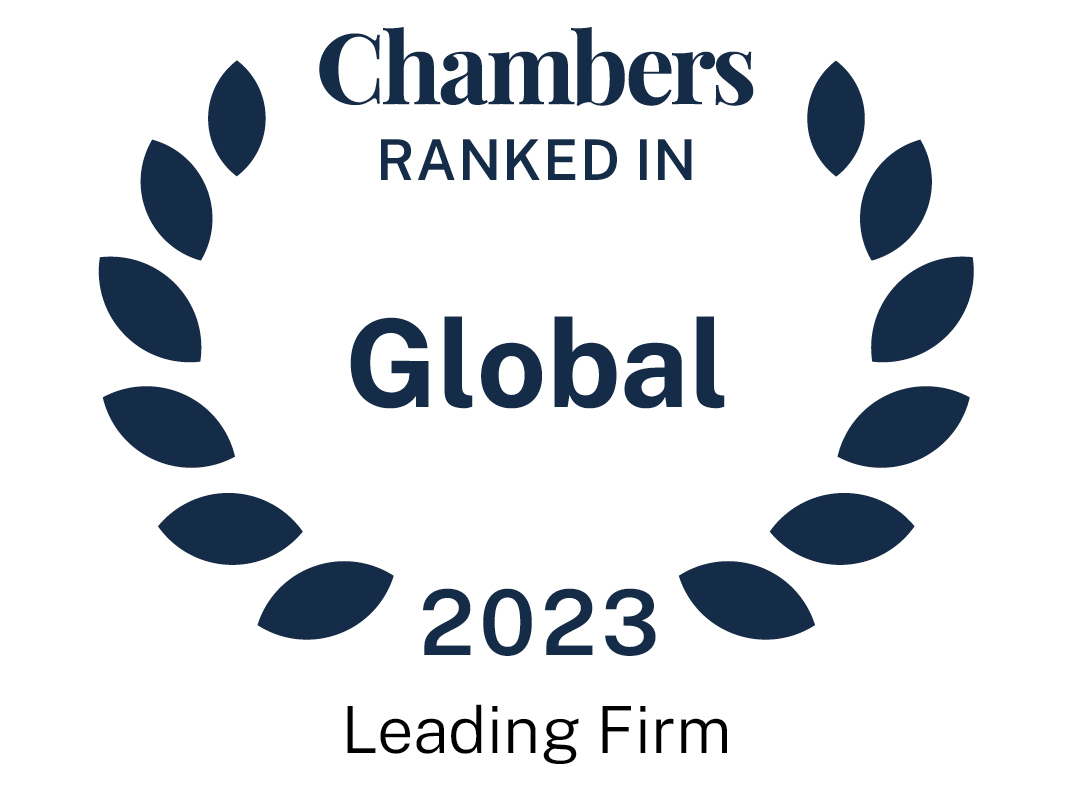 Also ranked in the following guides
About
Provided by Slaughter and May
Global
Firm Overview:
Slaughter and May is a leading international law firm with a worldwide corporate, commercial and financing practice. The firm provides incisive advice while ensuring real value for money, and a professional service of the highest calibre. Slaughter and May is recognised throughout the business and legal community for its ability to help its clients realise and develop commercial opportunities, no matter how challenging the setting.
The firm prides itself on being different. A client-focused approach means that clients are central to its culture; and a multi-disciplinary philosophy ensures that lawyers have a broad understanding of many legal areas and can offer not only depth of expertise but also breadth of experience and sound commercial judgement.
The firm's clients range from governments to entrepreneurs, from funds to leading banks, from retailers to entertainment companies and from industrial conglomerates to Premier League football clubs. It is trusted adviser to the largest UK and global public companies and acts for more FTSE 350 companies than any other law firm. The firm launched Collaborate, its first legal tech programme to enhance the firm's engagement with the best new legal tech developers, to help shape the development of legal tech and to identify future efficiencies in the delivery of legal services more generally.
Innovation:
Throughout its history, Slaughter and May has both supported and practised entrepreneurialism and innovation. It recognises the value innovation can bring to complement its traditional strengths and support its lawyers to deliver the best in class, business-focused advice on which its reputation is built.
The firm's initiatives include its emerging tech programme, its legal tech incubator, and its regular thought leadership publications and innovation and emerging tech blog. For Slaughter and May, innovation means using its creative problem solving skills to identify areas for improvement and find new ways of working which add value for its clients.
Global Challenge:
The firm advises on significant international mandates involving over 140 countries annually. The firm's international approach is driven by the fundamental principle that complex cross-border matters require first-class legal expertise rooted in a deep knowledge of local practice, procedures and culture. The firm's global reach matches its clients' requirements wherever in the world that may be. It works with the best lawyers around the world and acts as lead international counsel to deliver innovative solutions to its clients' challenges.
A reputation for excellence:
We have a global reputation for providing exceptional legal service.
We are known for our commitment to excellence and for our ability to find innovative solutions to the most complex of legal problems on an international scale. Our clients and peers recognise and value this.
Our reputation is consolidated by our rankings in the legal directories and by our pre-eminent position in numerous league tables. We act for more FTSE 350 companies than any other law firm. We have also received a number of awards both for our legal work and for our contribution to the world around us, including our commitment to diversity.
Ranked Offices
Provided by Slaughter and May
Belgium
Brussels

Square de Meeûs 40, Brussels, Brussels Capital Region, Belgium, B-1000

View ranked office
China
Hong Kong

47th Floor, Jardine House, One Connaught Place, Central, Hong Kong, Hong Kong, China

View ranked office
Contributions
5 Contributions provided by Slaughter and May
Slide 1 of 3
The general counsel's comprehensive guide | UK
Law and Practice | Hong Kong SAR, China
The general counsel's comprehensive guide | Hong Kong SAR, China
Slide 2 of 3
Introduction | Introduction
As before, in the introduction to this excellent guide providing a truly global picture jurisdictio...
Trends and Developments | UK
Following a tumultuous 2022, the UK continues to find itself at a crossroads with an economic outlo...
Slaughter and May rankings
Global Guide 2023
Filter by
Asia-Pacific Region
Corporate/M&A
1 Department
Belgium
Competition: EU
1 Department
2 Ranked Lawyers
Department
Lawyers
Botswana
General Business Law
1 Department
China
Banking & Finance (International Firms)
1 Department
Department
Banking & Finance (International Firms)
Capital Markets: Equity (International Firms)
1 Department
2 Ranked Lawyers
Department
Capital Markets: Equity (International Firms)
Lawyers
Competition/Antitrust (International Firms)
1 Department
1 Ranked Lawyer
Department
Competition/Antitrust (International Firms)
Lawyers
Corporate/M&A: Hong Kong-based (International Firms)
3 Ranked Lawyers
Corporate/M&A: The Elite (International Firms)
1 Department
Department
Corporate/M&A: The Elite (International Firms)
International & Cross-Border Transactions (International Firms)
1 Department
Department
International & Cross-Border Transactions (International Firms)
Europe-wide
Corporate/M&A
1 Department
Global: Multi-Jurisdictional
Competition/Antitrust
1 Department
Department
Corporate/M&A
1 Department
Department
Department