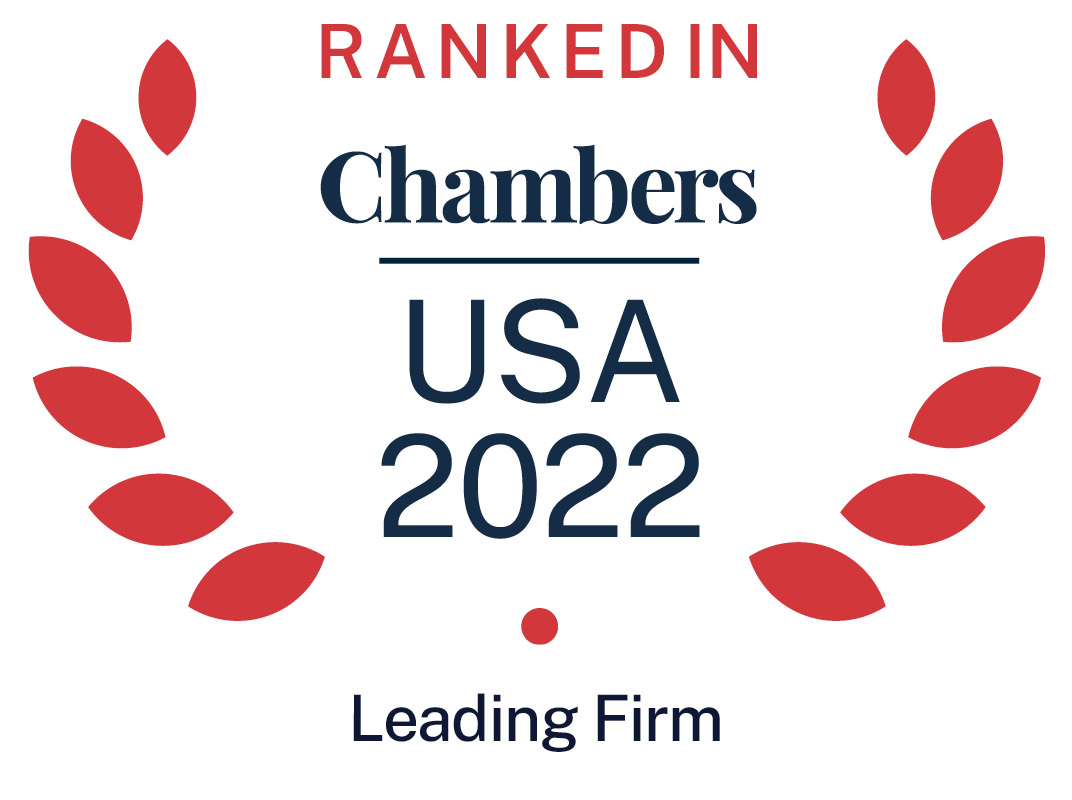 About
Provided by Slater Matsil, LLP
USA
Managing Partner: Ira S. Matsil
Senior Partners: Steven H. Slater, Ira S. Matsil
Number of partners: 13
Number of billing professionals: 29 attorneys, 9 patent agents, and 7 technical advisors
Languages: Bangla, English, Farsi, French (Canadian), Georgian, German, Gujarati, Hindi, Japanese, Kiswahili, Korean, Mandarin, Romanian, Russian, Spanish, Tamil, Urdu
Firm Overview:
Slater Matsil is best known as one of the top patent prosecution firms in the US, consistently ranking amongst the most productive practices in the country. In 2020, Slater Matsil was ranked first in Juristat's Top 25 Growing Patent Firms in the last decade and has obtained over 17,250 US patents for clients, including some of the most patent-prolific companies in the world
Slater Matsil's team includes patent and trademark attorneys, patent agents, and technical advisors. Many of the Firm's patent attorneys are also experienced trial lawyers who handle cases in US Federal Courts, before the Patent Trial and Appeal Board of the US Patent and Trademark Office, and before the United States International Trade Commission, often in partnership with other firms
Slater Matsil's clients include some of the world's largest electronics and telecommunications companies and numerous up-and-coming start-up ventures
Main Areas of Practice:
Patent Prosecution
■ Drafting and prosecuting patent applications is the core of Slater Matsil's practice. The Firm manages a significant portion of US filings for some of the world's most prolific patent filers, including several clients that are amongst the top 20 US filers
■ In 2021, Slater Matsil filed over 2,500 patent applications and had 1,799 patents issued on behalf of its clients
■ The Firm's focus on quality as well as quantity is also recognized frequently by industry groups [Ranked first in Juristat's "Top Patent Firms in Semiconductors, Electrical and Optical Systems and Components" in 2021; by IAM "Patent 1000 Rankings" in 2021; by Juristat as a "Top Patent Firm in the U.S." in 2020; recognized by Patexia as a "Best Performing Patent Firm" in 2021, and in 2019; as well as by clients, including [TSMC's Patent Prosecution Overall Prosecution Performance Gold Award, 2020] ~
■ Slater Matsil recognizes that technical expertise is as important as legal prowess when it comes to effective patent drafting and prosecution. The Firm practices its motto, "Fluent in Technology, Proven in Law" every day – with nearly half of the Firms' practitioners having an advanced technical degree. In fact, many Firm practitioners are inventors in their own rights, with over 200 patents issued to members of the Firm
Key Clients:
Taiwan Semiconductor Manufacturing Co.
Huawei Technologies
ST Microelectronics, Inc.
Contacts:
Ira S. Matsil
Tel: 972.732.1001
Email: [email protected]
Steven H. Slater
Tel: 972.732.1001
Email: [email protected]
Patent Litigation & Post Grant Challenges
■ The Firm offers a wide spectrum of expertise in IP litigation, often as a team member of a multi-firm effort. Frequently, the Firm's involvement is due to a client's request, but often other law firms engage Slater Matsil directly for specialized support such as pre-litigation assessments, claim construction briefing and hearings, developing invalidity defences, expert witness discovery, and the like
■ In post grant challenges, Slater Matsil represents both patent owners and petitioners, with roughly twenty post-grant challenges being active or prepared for in 2021. By combining extensive familiarity with Patent Office proceedings with strong litigation skill-sets, the Firm continues to rack up an impressive record of victories for its clients
■ The Firm's IP litigation team is nationally recognized [U.S. News ranked Slater Matsil in 2022 as a "Best Law Firm in Tier 1 for Patent Litigation"]
Key Clients:
Taiwan Semiconductor Manufacturing Co., Ltd. ("TSMC")
Xilinx, Inc
SMA Solar Technology AG
Contacts:
Steven H. Slater
Tel: 972.732.1001
Email: [email protected]
John D. Koetter
Tel: 972.732.1001
Email: [email protected]
Michael Kucher
Tel: 972.732.1001
Email: [email protected]
Asia Pacific Practice Group
■ Slater Matsil's Asia Pacific Practice Group recognizes the importance of a comprehensive IP strategy for companies seeking to enter or grow in the US market. In addition to traditional IP services (patent preparation and prosecution, portfolio management, litigation, and the like), the Firm also provides practical, culturally-sensitive advice to companies seeking to navigate the complex landscape of business practices and intellectual property law in the United States. This practice group offers fluency in Mandarin and Japanese, and familiarity with several other Asian languages
Key Clients:
■ Huawei Technologies
■ Hyundai Motor Group
■ Nippon Telegraph and Telephone
Contacts:
Ira S. Matsil
Tel: 972.732.1001
Email: [email protected]
Li Li, Ph.D.
Tel: 972.732.1001
Email: [email protected]om
PRACTICE AREA
Intellectual Property
OFFICE:
Slater Matsil, LLP
17950 Preston Road
Suite 1000
Dallas, TX 75252
Tel: 972.732.1001
Fax: 972.732.9218
Email: [email protected]
Ranked Offices
Provided by Slater Matsil, LLP
Slater Matsil, LLP rankings
USA Guide 2022
Filter by
Texas
Intellectual Property
1 Department
1 Ranked Lawyer
Department
Lawyers