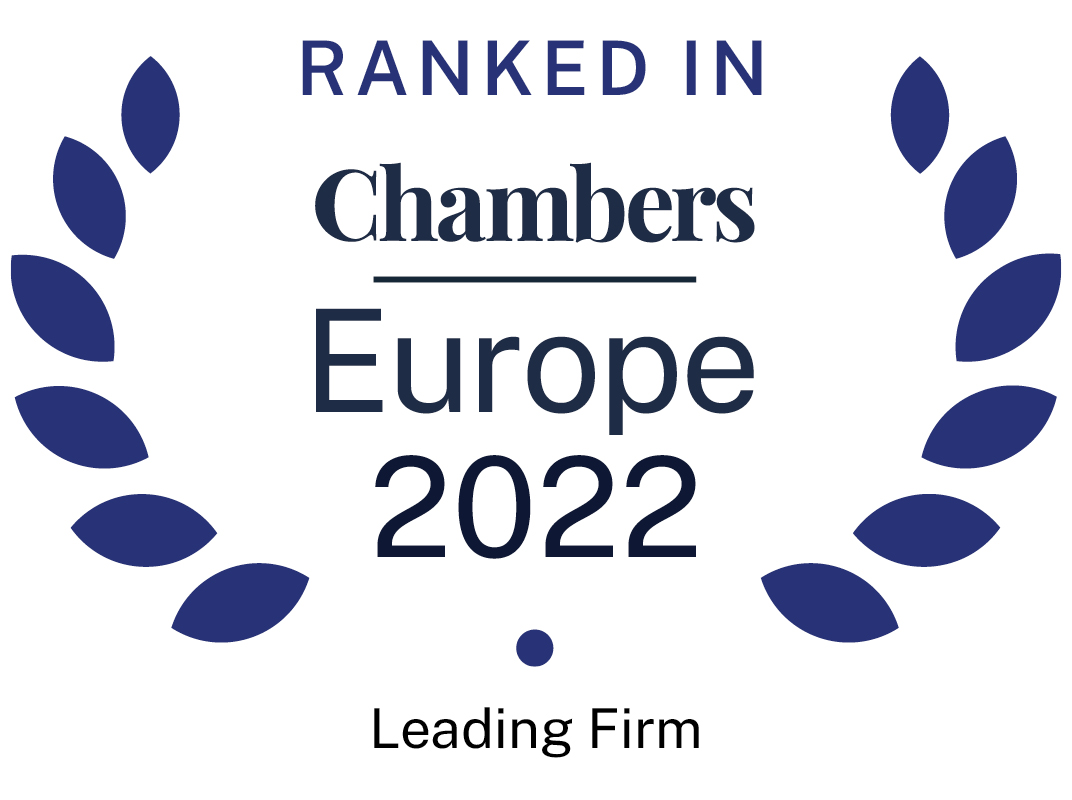 About
Provided by Sérvulo & Associados
Europe
Managing Partner: Paulo Câmara
Number of partners: 31 Number of lawyers: 72
Languages: Portuguese, English, Spanish, French, German, Italian
Firm Overview:
Sérvulo & Associados ("Sérvulo") is considered one of the leading legal outfits in Portugal, and it is mainly dedicated to practice areas that are of strategic economic importance.
Sérvulo provides its national and international clients with legal advice precisely tailored to their needs. The firm's lawyers have a thorough understanding of clients' business needs and objectives and always act in the best interest of the clients.
Sérvulo is completely dedicated to the excellence of the legal services it provides. And for this purpose Sérvulo is permanently focused on the quality of its lawyers, who have a unique combination of characteristics: strong and long-standing ties to academia, experience in Portugal's legislative process, experience in groundbreaking transactions and cases.
At the global level, Sérvulo is a member of three international networks of law firms (Legalink, Cathay Associates and Roxin Alliance) and it has a presence in Brazil, Angola, Mozambique, Guinea-Bissau, Cape Verde, São Tomé and Príncipe, Macao, East-Timor, and in the Autonomous Regions of Madeira and Azores, through its own multilateral network of leading law firms in Portuguese-speaking jurisdictions (SÉRVULO LATITUDE⦵).
Sérvulo has also created a set of foreign desks, which provide a bespoke service to clients from various countries and are made up of multidisciplinary teams of lawyers fluent in a variety of languages: African desk, Brazilian desk, French desk, German desk, Scandinavian desk and Spanish desk.
Main areas of practice:
Arbitration
Corporate, Commercial and M&A
Corporate Crime & Regulatory Compliance
Employment Law
European & Competition Law
Finance & Governance
Intellectual Property
Life Sciences
Litigation
Privacy & Data Protection
Public Law
Real Estate, Tourism & Urban Planning
Restructuring & Insolvency
Sports Law
Tax
TMT
The firm stands out for its innovation-drive approach and for being a diversity-oriented firm, where 50% of partners have links to academia and an LL.M or PhD, and 50% of lawyers are women.
Ranked Offices
Provided by Sérvulo & Associados
Contributions
4 Contributions provided by Sérvulo & Associados
Slide 1 of 2
Law and Practice | Portugal
The general counsel's comprehensive guide | Portugal
Trends and Developments | Portugal
Nowadays, within the European Union (EU) states, Regulation (EU) No 1215/2012 of the European Parli...
Slide 2 of 2
Trends and Developments | Portugal
In the past two years, COVID-19 has been a recurring theme and it imposes itself on every analysis...
Trends and Developments | Portugal
Despite the optimistic forecast for 2021, which was expected to be a year of economic recovery in a...
Sérvulo & Associados rankings
Europe Guide 2022
Filter by
Portugal
Banking & Finance
1 Department
3 Ranked Lawyers
Department
Lawyers
Capital Markets
1 Department
2 Ranked Lawyers
Department
Lawyers
Competition/European Law
1 Department
2 Ranked Lawyers
Department
Lawyers
Dispute Resolution
1 Department
2 Ranked Lawyers
Department
Lawyers
Dispute Resolution: Corporate Crime
1 Ranked Lawyer
Lawyers
Dispute Resolution: Most in Demand Arbitrators
1 Ranked Lawyer
Lawyers
Employment
1 Department
1 Ranked Lawyer
Department
Lawyers
Energy & Natural Resources
2 Ranked Lawyers
Lawyers
Intellectual Property
1 Department
1 Ranked Lawyer
Department