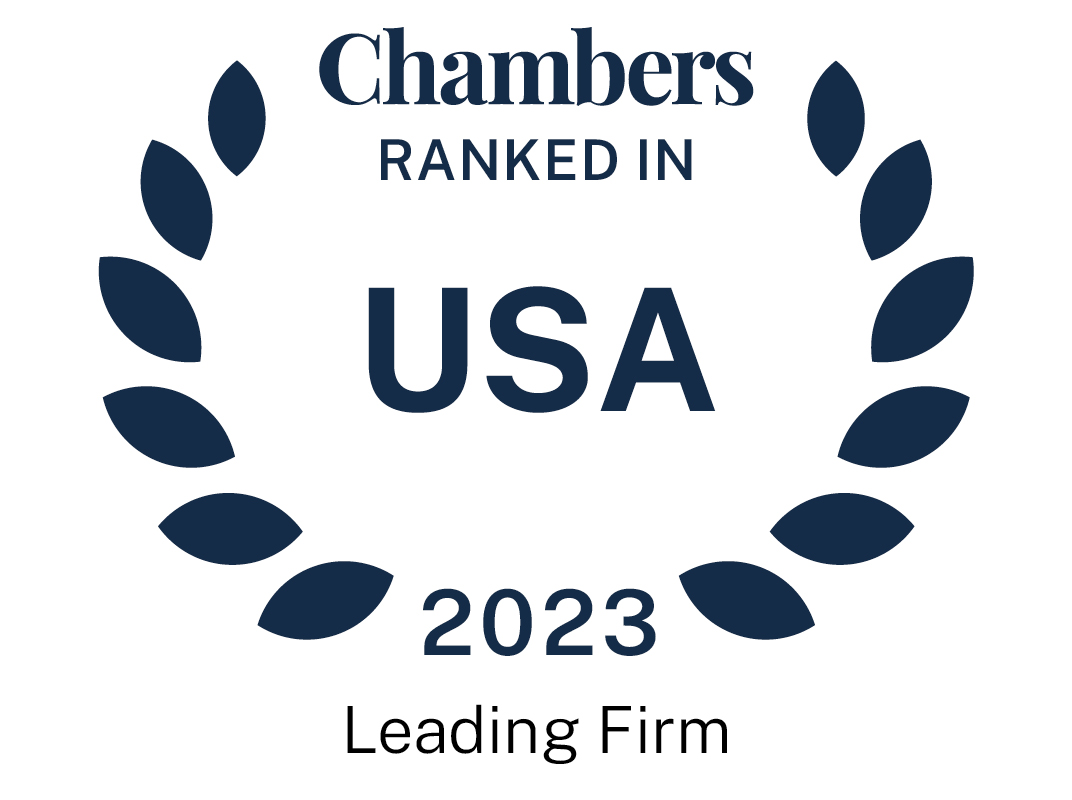 About
Provided by Sebris Busto James
USA
Founding Partners: Bob Sebris, Mark Busto, Jeff James
Number of lawyers: 13
Languages: English
Firm Overview:
Sebris Busto James ("SBJ") is Seattle's leading management labor and employment law specialty firm. Founded by experienced labor and employment practitioners from large Seattle firms in 1992, the firm's mission from its inception has been to provide a high quality and cost-effective alternative to the large multi-practice corporate law firms in the Seattle area—addressing workplace legal issues exclusively. The firm has succeeded by stressing low overhead and high efficiency. Experienced lawyers utilize the latest technology and telecommunications practices to achieve fast, effective results. The firm is dedicated to anticipating and responding to its clients' needs by providing the highest quality, most efficient legal services possible. The firm's client relationships are built on competence, trust, confidence, and friendship. Sebris Busto James is a team of strong advocates, effective counselors, and creative problem solvers.
Main Areas of Practice:
SBJ provides high quality and cost-effective alternatives to large multi-practice corporate law firms in the Seattle area—addressing workplace legal issues exclusively.
Primary areas of focus of the firm include:
Employment Litigation:
SBJ emphasizes prevention in its approach to employment law, because we believe that our clients have better things to do than engage in litigation. When litigation becomes unavoidable, however, we are zealous and tenacious advocates who get results.
SBJ attorneys represent clients in the whole gamut of employment litigation, including:
·Wrongful Discharge
·Discrimination
·Workplace Harassment
·Wage and Hour
·Retaliation
·Non-competition Agreements and Trade Secrets
Our attorneys are experienced litigators who provide employers with outstanding representation every step of the way. We can appear quickly to respond to a complaint or demand letter. We are thorough and efficient in conducting discovery. We have an excellent track record of obtaining summary judgment before trial, but we are also experienced and successful trial lawyers. We stay on top of legal and technical developments so that we can utilize the best possible legal strategies on the client's behalf.
At the same time, we do not engage in litigation for the sport of it, at our client's expense. We look for opportunities to explore settlement of claims when that is the client's wish. We encourage and participate in mediation and arbitration of claims to reduce costs when feasible. In short, we work hard to resolve litigation in whatever way meets the business goals of our clients.
Class Action Defense:
SBJ''s experienced litigators know that class action lawsuits may result in 'bet the company' litigation. They also know that class actions move fast and require an aggressive and timely response in order to defeat class certification. Based on the firm's extensive experience with regional and national wage and hour and discrimination class actions, it can provide a hands-on response which is both necessary and effective to address class certification as well as the merits of the complaint.
Trade Secrets/Noncompetition:
SBJ lawyers know the ins-and-outs of complex trade secret litigation under state and federal laws. Whether prosecuting a claim on behalf of a client, or helping a client avoid entry of a TRO — or worse — they have seen it and done it. They also have extensive experience with drafting and enforcing noncompetition agreements, and helping clients navigate the tightrope of what it takes to protect legitimate business interests.
Human Resources Policies & Systems:
SBJ attorneys know all the ins and outs of managing human resources in compliance with state, federal, and local laws. They have the expertise to help you set up your systems right in the first place, and forms and checklists to make it easier. You don't have to start from scratch; contact the lawyers and see how they can help.
Labor Relations & Collective Bargaining:
SBJ lawyers are active and experienced in all aspects of labor relations:
■ Union Avoidance: The firm assists clients in managing their workforce in a way that makes unionization efforts less likely
■ Union Representation Elections: Labor relations and collective bargaining when a union comes calling; the firm strategically plans a legally sound management campaign that maximizes your chances of defeating the organizing effort
■ Collective Bargaining: The firm is an expert in both traditional and interest-based bargaining, assisting clients either at the bargaining table or behind the scenes to achieve a favorable union contract
■ Unfair Labor Practice Representation: The firm represents clients before the National Labor Relations Board and the Public Employee Relations Commissions in connection with administrative charges
■ Grievance Handling & Arbitration: The firm advises clients on responding to grievances, and its attorneys have extensive experience representing clients from many industries in labor arbitrations
Preventative Counseling:
The Firm's experienced counselors know that it is your business, not theirs. Their role is to help you solve a business problem that has legal risk involved – not to tell you what you have to do. In partnership with you, the counselors try to come up with solutions that are both legal and realistic for your business. The work can be limited to answering questions as they come up, or more proactive and systemic. The firm can help you establish systems and policies that keep you from having to address the same problems over and over again. The level of involvement depends on your needs and preferences.
Workplace Investigations:
SBJ attorneys are frequently called on to conduct or assist with investigations of harassment, discrimination, and other workplace misconduct claims. As your attorneys, the firm can conduct the investigation for you, giving advice based on our findings, or they can work behind the scenes, assisting with the process and helping evaluate your findings. Firm attorneys also function as independent workplace investigators. In this capacity, the attorneys are fact-finders only and the employer works with its usual attorney to evaluate the evidence and decide how to respond to the complaint after the investigation is completed.
Administrative Charges & Complaints:
Administrative agency charges may require a written response or may involve witness interviews and even a hearing. SBJ lawyers can assist you in presenting your best case before an agency. The Firm can formally appear as your attorneys, conducting the investigation of the matter, writing the response on your behalf, and attending witness interviews or hearings as necessary. Alternatively, our lawyers can assist 'behind the scenes,' helping you to investigate and respond to the charge. Either way, you are in good hands.
Management & Employee Training:
SBJ has created many dynamic training programs that educate managers and/or employees in their obligations under the employment laws. These are not dry technical recitations of statutes and case law. These are practical, interactive workshops that approach the law from the point of view of what your management team needs to know to do their job of managing people while minimizing potential liability for themselves and the company. The standard training programs include:
■ Workplace harassment
■ Equal employment opportunity
■ Performance management and discipline
■ Wage and hour issues
■ Investigating employee misconduct
■ Hiring the right employee
■ Union avoidance
■ Respectful workplace
■ Managing employee health issues and attendance
Ranked Offices
Provided by Sebris Busto James
Sebris Busto James rankings
USA Guide 2023
Washington
Labor & Employment
1 Department
1 Ranked Lawyer
Department
Lawyers
Jeffrey James
Head of Labor & Employment
Articles, highlights and press releases
4 items provided by Sebris Busto James
Slide 1 of 2
NLRB Ruling Facilitates Union Recognition
On August 25, 2023, the National Labor Relations Board ("NLRB" or "Board") issued a landmark ruling, Cemex Construction Materials Pacific ("Cemex"), overruling 50 years of precedent regarding union recognition, elections, and bargaining orders.
Slide 2 of 2
Washington Restricts Pre-Employment Cannabis Testing
As of January 1, 2024, employers in Washington State cannot refuse to hire an applicant based on his or her past use of cannabis. The new law, however, does not impact an employer's ability to drug test applicants for controlled substances.