Scott Douglass & McConnico LLP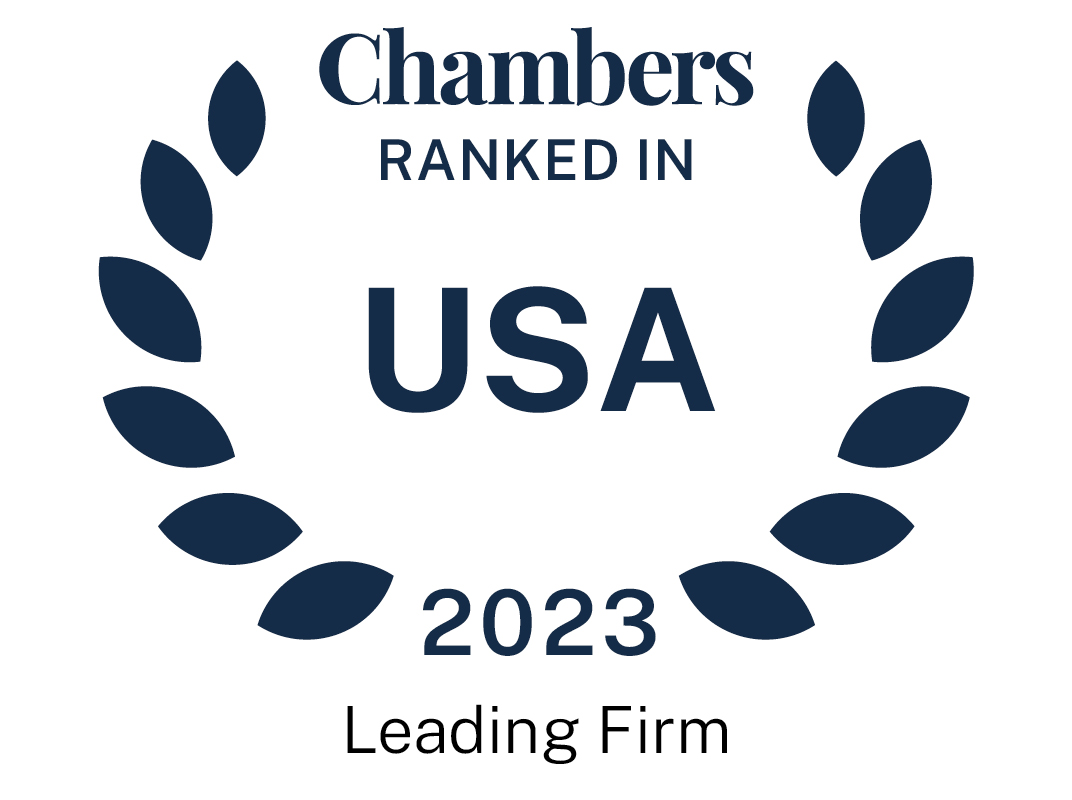 About
Provided by Scott Douglass & McConnico LLP
USA
Managing Partner: Christopher D. Sileo
Number of partners: 39 Number of lawyers: 44
Languages: English, Russian, Spanish
Firm Overview:
Founded in 1976, Scott Douglass & McConnico has earned its reputation as one of the finest trial and appellate firms in Texas. From billion-dollar business disputes to the most delicate negotiations, clients hire Scott Douglass when the stakes are high and they need determined advocates with real courtroom experience. From its sole office in Austin, Texas, the firm's 40+ lawyers serve their clients in their most important matters throughout Texas and in other jurisdictions across the country. Long recognized as one of the premier oil, gas and energy firms in Texas, Scott Douglass represents clients in a broad array of additional industries, including pharmaceutical and medical device manufacturing, technology and e-commerce, real estate, finance, and many others. The firm represents clients in many different types of disputes spanning drug and device liability litigation, class actions, securities litigation, disputes involving trade secrets and other intellectual property issues, and every manner oil and gas related disputes. Importantly, the firm represents clients on both sides of the docket. Despite covering a wide variety of industries and subject matter, a common thread runs through all of the cases on the firm's docket: a client with a complex problem. The firm's specialty lies in taking that complex problem—whatever the subject matter—and crafting a simpler, persuasive narrative.

Main Areas of Practice:
Commercial Litigation:
28 partners; 34 fee earners based in Austin, TX
■ Representation of Johnson & Johnson and Janssen in the Texas Opioid litigation
■ Representation of Ethicon, Inc. and Johnson & Johnson in multiple jury trials involving pelvic mesh devices in the Philadelphia Court of Common Pleas and other jurisdictions
■ Representation of Janssen Pharmaceuticals, Inc. and Johnson & Johnson in jury trials involving the prescription medication Risperdal
■ Representation of large oil and gas producer in arbitration involving claims against client for more than $300 million. After a two-week final arbitration hearing, the arbitration panel issued a unanimous decision awarding the claimant $0 on its damages claims
■ Representation of large oil and gas producer in jury trial involving claims against client for more than $50 million. Achieved take-nothing verdict on the claims against client, and an award of $1.2 million in attorney's fees for client
■ Lead counsel for Expedia Group, Inc. and several subsidiaries in multiple suits pending in federal courts in Florida and Delaware related to alleged trafficking in Cuban property under the Helms-Burton Act
■ Lead trial counsel for Samsung in a 5-day jury trial in a patent infringement lawsuit in the U.S. District Court for the Eastern District of Texas
■ Lead counsel for HomeAway.com, Inc. (d/b/a Vrbo) in multiple class action suits in federal court in Texas.. Successfully obtained dismissal of all suits but one based on arbitration provision, and subsequently defeated class certification in the remaining case
Key Clients: Johnson & Johnson; Chesapeake Energy Co.; Samsung Electronics; Expedia Group, Inc.; HomeAway.com, Inc.; Marathon Oil; EP Energy
Contact: David Shank
Tel: 512 495 6356
Email: [email protected]
Litigation: Appellate:
11 partners; 13 fee earners based in Austin, TX
The firm's appellate practice is led by Jane Webre, who is widely recognized as one of the premier appellate lawyers in the state. Under Jane's leadership, the firm's appellate practice covers a variety of industries and a wide array of subject matters, including oil and gas litigation, constitutional law, environmental disputes, class actions, state and local governance, intellectual property, legal malpractice and securities litigation. The firm handles appeals in both state and federal courts and often gets involved while cases are still at the trial court level to develop strategies and legal theories and to provide support regarding legal issues and preservation of error. The firm's appellate practice is likely best known for its work representing clients in oil and gas disputes, legal malpractice cases, and disputes involving state constitutional law.
Contact: Jane Webre
Tel: 512 495 6320
Email: [email protected]
Energy: State Regulatory & Litigation (Electricity):
3 partners; 4 fee earners based in Austin, TX
The firm has a vibrant public utilities regulatory practice led by Cathy Webking, who is widely recognized as one of the premiere utility lawyers in Texas. The firm's attorneys handle issues falling under the jurisdiction of the Public Utility Commission of Texas including matters involving electricity, telecommunications and water. The firm offers advice and represents clients in connection with utility-related contracts, compliance and enforcement, rulemakings, contested cases, and legislative advocacy. The firm also advises clients on matters involving the interplay of electric market issues and the Electric Reliability Council of Texas. The firm has handled complex electricity litigation involving market disputes arising from evolving competition in the Texas utility markets. It also represents property owners and developers in a variety of matters including public utility service and facilities affecting their properties.
Energy: State Regulatory & Litigation (Oil & Gas):
17 partners; 22 fee earners based in Austin, TX
■ Representation of an oil and gas operator in obtaining breach of contract, declaratory judgment and fee award, while defeating counterclaims by another operator
■ Defence of multiple lawsuits consolidated for discovery regarding claims for royalty, drainage and other oil and gas lease issues
■ Representation of clients in numerous applications at the Texas Railroad Commission, including applications to force pool interests, obtain injection well permits, obtain exceptions to rules, and set allowable production limits
■ Representation of client in obtaining summary judgment, affirmed on appeal, confirming title to minerals in client's favor
■ Representation of clients in evaluating oil and gas lease royalty claims and defending audits and lawsuits
Key Clients: Marathon Oil Company; Chesapeake Energy Corp.; EnerVest Operating, Callon Petroleum, EOG Resources, BPX Energy, Ovintiv Inc., Devon Energy
Contact: Mark Hanna
Tel: 512 495 6327
Email: [email protected]
Ranked Offices
Provided by Scott Douglass & McConnico LLP
Scott Douglass & McConnico LLP rankings
USA Guide 2023
Filter by
Texas
Energy: State Regulatory & Litigation (Oil & Gas)
1 Department
1 Ranked Lawyer
Department
Energy: State Regulatory & Litigation (Oil & Gas)
Lawyers
Litigation: Appellate
1 Ranked Lawyer
Lawyers
Litigation: Trial Lawyers
1 Ranked Lawyer
Texas: Austin & Surrounds
Litigation: General Commercial
1 Department
5 Ranked Lawyers
Department
Litigation: General Commercial
Lawyers