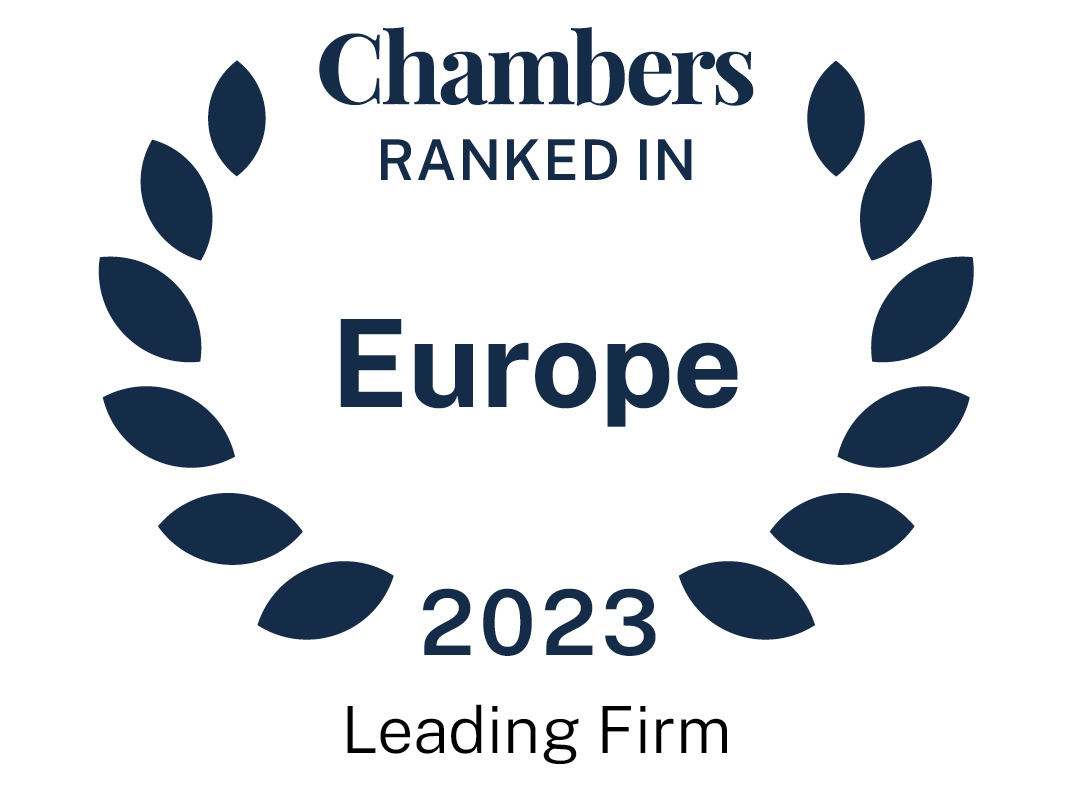 About
Provided by Raméntol Pujol
Europe
Number of partners:
4
Number of lawyers:
6
Languages:
English, French, German, Italian, Spanish, Catalan
Firm Overview:
Raméntol Pujol is a dynamic, modern, forward-thinking law firm, with an international outlook, in the market for over 50 years. Raméntol Pujol is a multicultural firm oriented to the international market. The firm advises on highly complex cross-border transactions that require Andorran expertise, as well advising Andorran companies with an international scope. Raméntol Pujol is a powerhouse for international work and its partners are fluent in several different languages. Raméntol Pujol has earned a strong reputation in the market for its dedication, rigorous and detailed work, effectiveness and high ethical standards.
Main Areas of Practice:
The firm's team, composed of lawyers, has considerable experience and specialisation in the main areas of the Andorran economy (finance, banking, insurance, tourism, international trade, e-commerce, etc.). RAMÉNTOL PUJOL advises its clients, them being businesses, corporations, national and international groups, in all areas of commercial and corporate law. RAMÉNTOL PUJOL has achieved successes in all areas of commercial and corporate law: commercial contracts, corporate law, banking and finance, mergers and acquisitions, family protocols, etc. It advises and issue legal opinions in the context of competition law as well as consumer law.
Tel:
+ 376 810 010
Email:
[email protected]
Banking & Finance:
The firm has an experienced team of lawyers, who has managed to establish a highly recognised reputation in the Principality of Andorra in the field of finance and banking. Its expertise and skills allows to advise banks, insurance and any other organisation or institution with regulated finances, such Andorran and international suppliers of services. The firm has the most competent specialists in Andorra for matters concerning financial and banking regulation, corporate finance and acquisitions, real estate financing and all types of banking and financial contracts.
Tel:
+ 376 810 010
Email:
[email protected]
Tax:
RAMÉNTOL PUJOL has extensive experience and an established reputation in the field of tax law in Andorra. Its lawyers advise Andorran as well as international businesses, corporations, and individuals on Andorran and international taxation, through its network of tax adviser correspondents in other jurisdictions. Its extensive knowledge in tax matters allows the firm to intervene in all areas of taxation: corporate, international, real estate, indirect taxes etc. It also advises its clients wishing to establish their residency in Andorra.
Tel:
+ 376 810 010
Email:
[email protected]
Real Estate:
RAMÉNTOL PUJOL advises organisations and individuals in relation to real estate industry, businesses, corporations, Andorran and international groups. It offers a comprehensive service that includes all aspects of the law governing real estate projects (financial, tax, corporate, commercial, estate, labour, planning, environment, etc.). Its experts counsel on tax issues concerning real estate financing as well as all disputes dealing with real estate Andorra.
Tel:
+ 376 810 010
Email:
[email protected]
Intellectual Property, Privacy, I.T.:
RAMÉNTOL PUJOL lawyers have considerable expertise and experience in advising on all matters relating to the protection and exploitation of intangible assets. RAMÉNTOL PUJOL advises in industrial and intellectual property law, in particular regarding trademarks and copyright in Andorra, and in matters of data protection of the Principality. The firm advises on the legal issues faced by companies in the technology industry information projects and, in particular, the new digital instruments, such as electronic commerce, digital signatures, contracts of all kinds of software, licenses, media, etc..
Tel:
+ 376 810 010
Email:
[email protected]
Restructuring & Insolvency:
RAMÉNTOL PUJOL advises in matters of commercial, financial, tax, laboral and criminal law as well as on matters relating to the insolvency and, restructuring and bankruptcy of companies. When dealing with firms in difficulty, the firm consults its clients in the areas of corporate restructuring, debt refinancing, acquisition of assets and liabilities of firms in difficulty, in situations of insolvency and collective settlement of debts, debt collection including the responsibilities of administrators and managers.
Tel:
+ 376 810 010
Email:
[email protected]
Urban Planning:
AMÉNTOL PUJOL has extensive experience and expertise in the field of urban planning in Andorra. It designs, negotiates and drafts subdivision plans, planning reports and development agreements. Furthermore, the firm intervenes in procedures aiming at obtaining a building permission.
Tel:
+ 376 810 010
Email:
[email protected]
Labour & Social Law:
The firm lends its services to its clients' HR departments in a timely and professional manner. It lends its services to companies, corporations, executives, CEOs and managers, advising them in all aspects of labour law and social security. It assists its business clients until the litigation stage, by engaging and following the legal procedures of labour law and against the Social Security in all judicial proceedings.
Tel:
+ 376 810 010
Email:
[email protected]
Public Law:

The firm intervenes on public contracts, advising its clients on specific issues in relation to the regulated sectors (telecommunications, gaming, energy, transport, health, etc.). It assists its clients in all appeals and procedures of administrative litigation, and intervenes in legal projects.
Tel:
+ 376 810 010
Email:
[email protected]
Litigation & Arbitration:
RAMÉNTOL PUJOL has extensive experience in judicial and arbitrary matters. The firm operates in the application procedures for the admission of foreign judgments (exequatur), as well to higher authorities like the Constitutional Court and the European Court of Human Rights.
Tel:
+ 376 810 010
Email:
[email protected]
Ranked Offices
Provided by Raméntol Pujol
Raméntol Pujol rankings
Europe Guide 2023
Filter by
Andorra
General Business Law
1 Department
3 Ranked Lawyers
Department
Lawyers