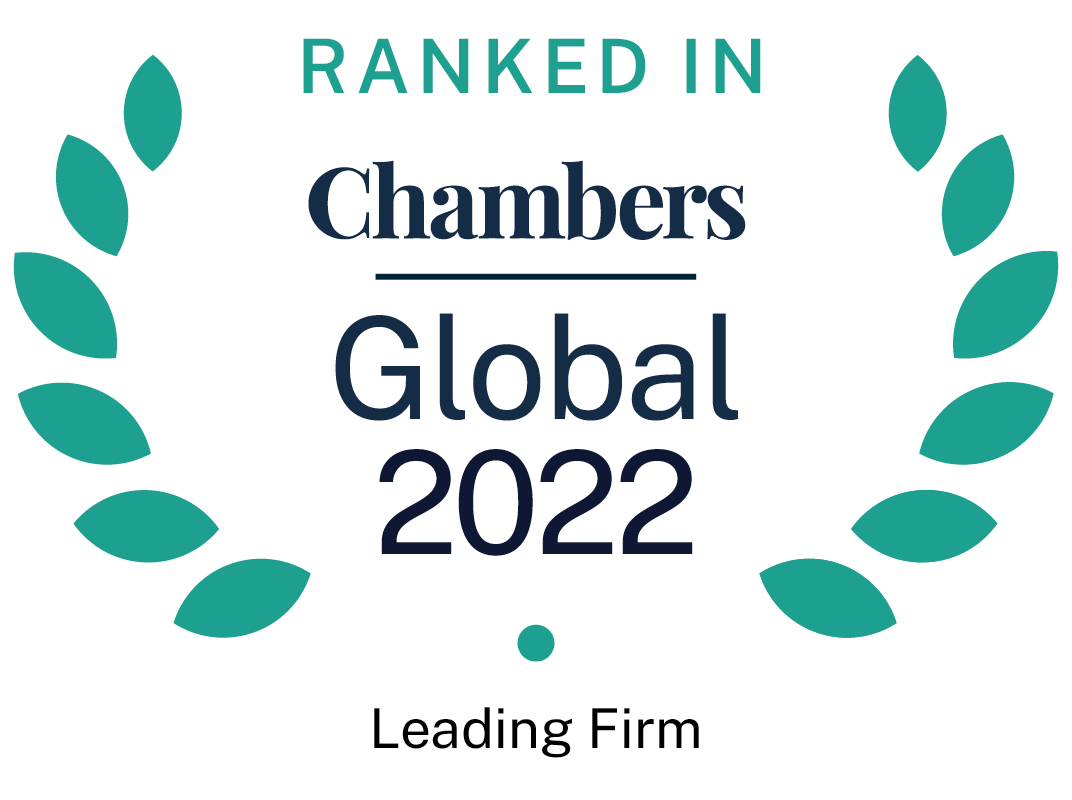 About
Provided by Pellerano & Herrera
Global
Managing Partner: Ricardo A Pellerano
Number of partners: 5
Number of lawyers: 25
Languages: Spanish, English, French, Italian
Firm Overview:
Pellerano & Herrera has been the leading law firm in the Dominican Republic for over 30 years. Established in 1952, the firm is typically involved in all major transactions in the country and provides advice to major international players. The firm's multidisciplinary team of lawyers is recognised as the most comprehensive and sophisticated in the market and seeks to provide legal solutions to clients in all areas of business. Pellerano & Herrera is especially well-recognised for its expertise in handling complex matters in the areas of mergers and acquisitions, joint ventures, project and structured financings, antitrust and unfair competition, among others.
Main Areas of Practice:
Banking, Finance, Insurance & Capital Markets
Corporate & M&A
Digital & Technology
Dispute Resolution
Energy & Fossil Fuels
Government
Industries & Manufacture
Intellectual Property
International Commerce & Free Trade Agreements
Labour, Employment & Social Security
Mining, Environment & Natural Resources
Real Estate & Construction
Sports
Tax
Telecommunications, Media & Entertainment
Tourism & Hospitality
Banking, Finance & Capital Markets:
Pellerano & Herrera continues to be involved in virtually all complex finance deals in the country. The firm acts as legal counsel to lenders, underwriters and borrowers, in the structuring of and participation by financial institutions in syndicated loans, secured and unsecured lending, project and acquisition financing, issuance of securities in the local market and international issuances under US 144 A Reg S.
■ Assisted Goldman Sachs and Citibank in a financing of the US$2.7 billion acquisition of wireless operator Orange Dominicana and landline service operator Tricom by the Altice Group
■ Assisted underwriters in a US$2.5 billion sovereign bond offering by the State of the Dominican Republic conducted under Rule 144 A Reg S; this is the largest bond offering to date by the Dominican State, awarded as 'Sovereign Liability Management of the Year 2015' by LatinFinance Deals of the Year Awards
■ Assisted Scotiabank in restructuring a US$200 million debt of V Energy, which operates Shell Company's network of service stations in the Dominican Republic. The restructuring made it feasible for French global oil company TOTAL Group to acquire a majority (70%) interest in V Energy from Finerty Properties Corp
Corporate & M&A:
The firm counsels clients in all aspects of routine and complex corporate matters and assists major international companies in expanding their operations in the Dominican Republic. The firm assists clients in negotiating, implementing, contracting and terminating international commercial agreements and also represents key players in virtually every relevant transaction related to M&A.
■ Counselled global brewery company AmBev, in the more than US$2 billion acquisition of brewery Cervecería Nacional Dominicana; the country's largest acquisition deal to date
■ Assisted Aeropuertos Dominicanos Siglo XXI (Aerodom), the leading airport operator in the country, in thier US$800 million sale to VINCI Airports
■ Local counsel to the buyer in the US$1 billion global acquisition of the Hospira Infusion Systems business from Pfizer Inc.
■ Assisted several leading multinational companies, including LVMH Moët Hennessy, Volvo, Ferrari, Swatch Group, Red Bull, , Daimler Benz, General Electric, Procter & Gamble, Holsum, Thyssen Krupp and L'Oreal with regard to the impact of Dominican Law 173 (Distribution and Agency) in their previously existing distribution and agency relationships, agreements and contracts with Dominican parties
Energy:
The firm is involved in generation and distribution of electric and renewable energy projects, on start-ups and expansion of operations, and advises clients in the process of privatization and development of the energy sector.
■ Represented International Finance Corporation and IFC African Latin American and Caribbean Fund in a US$100 million equity investment in InterEnergy Holdings for the development of cleaner energy sources in the Caribbean and its expansion of operations in Latin America
■ Assisted CESPM (Compañía de Electricidad de San Pedro de Macorís) in participation in an international public tender by the Dominican government for a concession for 1500 MW electrical power generation
■ Assisted Dominican Power Partners' US$260 million financing for the conversion of two gas-fired power plants to a combined cycle plant
■ Assisted Dutch development bank FMO's US$38 million financing of the development by General Energy Solutions of the first photovoltaic plant in the Dominican Republic
Mining, Environment & Natural Resources:
Pellerano & Herrera continues to assist the major mining players in the country. The firm also advises clients in complying with environmental regulations, in obtaining permits and licenses as well as representing clients in civil and criminal claims arising from any alleged environmental damages.
■ Assisted Barrick Gold Corporation on the Pueblo Viejo gold mine project, the largest mining project and the largest foreign investment in Dominican history, on a US$1 billion environmental remediation program
■ Assistance to Canadian-based gold producer in due diligence for acquisition of 10% shares in Goldquest Mining Corp., a Canadian based exploration and development company focused on gold and copper in the Dominican Republic
■ Assisted Corona Materialc LLC in a US$365 million arbitration claim against the Dominican State by a mining company whose environmental authorization was denied by Dominican authorities
Litigation & Dispute Resolution:
Pellerano & Herrera is involved in the country's largest, most complex and ground breaking cases. The firm's expertise includes arbitration and administrative, civil, commercial, criminal, labour, tax, IP, insurance and constitutional litigation, as well as cases involving multiple jurisdictions, including local enforcement of foreign judgments.
■ Represented plaintiff in US$110 million land dispute regarding ownership of a 4.4 million m2 property in Punta Cana
■ Represented clients in several lawsuits involving international companies' termination of distribution agreements in the country
■ Represented defendant in lawsuit against a professional baseball training camp, for alleged unlawful termination, in which the firm obtained a precedent-setting ruling that disputes regarding baseball training camps should be argued before the Dominican baseball commission, instead of before a court
■ Counsel to a mining company that holds an US$560 Million concession for gold exploration in Dominican Republic, in a preventive constitutional injunction remedy, filed by inhabitants to prevent beginning of mining operations in the area
Tourism & Real Estate:
The firm's tourism and real estate practice is best known for its full service approach, which includes due diligence, transactional and M&A expertise, litigation, environmental permits, const have purchase licenses, project finance, tax planning, corporate, labour and employment and support of day to day operations.
■ Counselling Carnival Cruise Lines in the development and construction of US$65 million Sea port in Puerto Plata
■ Local counsel to the bondholders committee in the restructuring of over US$350 million debt of Cap Cana, a luxury real estate project
■ Assistance to Jet Blue in launching new flight routes as a way of expanding their operations in the country, providing travel routes to help promote the tourism development in key destinations of the Dominican Republic
■ US$80 million financing of an upgrade to Amhsa Marina's 600-room hotel in Samaná, from a 3-star hotel to a 5-star hotel
Ranked Offices
Provided by Pellerano & Herrera
Dominican Republic - Head office
Pellerano & Herrera rankings
Global Guide 2022
Filter by
Dominican Republic
Corporate/Commercial
1 Department
2 Ranked Lawyers
Department
Lawyers
Articles, highlights and press releases
16 items provided by Pellerano & Herrera