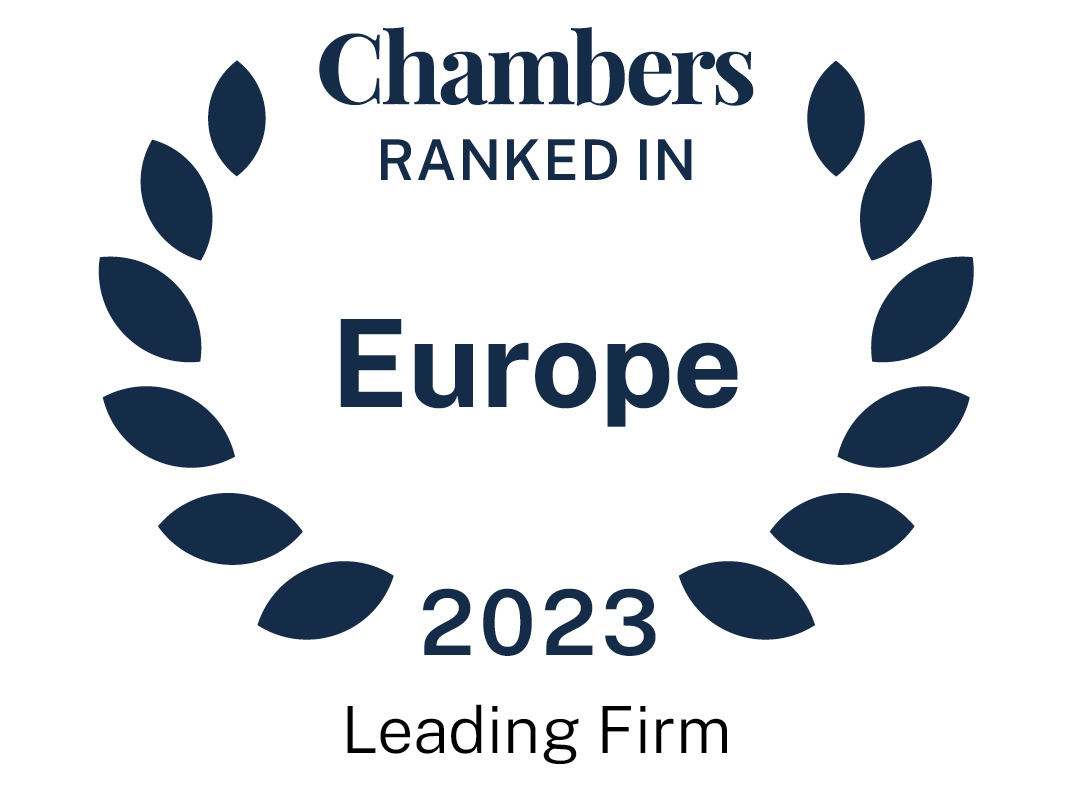 About
Provided by paragraph 7
Europe
Number of partners: 7
Number of lawyers: 4
Languages: English, French, German, Spanish
Firm Overview:
The two renowned law firms Wolff Gstoehl Bruckschweiger (WGB) and Anwaltskanzlei König Rebholz Zechberger (AKRZ) founded the new firm Paragraph 7 in 2021 by joining forces. WGB was originally founded in 2004 and was known as one of the leading independent firms for dispute resolution and commercial law as well as their excellent reputation for representing domestic and international clients. AKRZ was founded in 2015 and was highly recognised especially for their comprehensive knowledge in financial markets as well as in criminal proceedings. In previous guides, both firms constantly ranked in top bands with their partners being constantly mentioned as notable practitioners.
Paragraph 7 provides comprehensive legal service to both domestic and international clients and covers all areas of business law with particular emphasis on dispute resolution in connection with foundation and trusts, banking, finance and insurance law. The extensive national as well as international network of Paragraph 7's partners supports clients all across the globe.
Main Areas of Practice:
Dispute Resolution:
Paragraph 7 provides comprehensive services in litigation and arbitration. One of the firms' core competences is advising and representing clients in front of the court in civil as well as in criminal proceedings. Paragraph 7's partners benefit from many years of practice and have accumulated wide experience in complex cases of national and international litigation. Also, Paragraph 7's partners act regularly as arbitrators and/or counsel before arbitration tribunals.
Expert Witnesses:
Paragraph 7's partners have acted frequently as expert witnesses on Liechtenstein law in foreign litigation cases. Such activities comprise the drafting of witness statements up to cross examination in state courts and/or arbitration tribunals.
Foundation, Trusts & Succession Planning:
Paragraph 7's partners have a longstanding experience in dealing with Liechtenstein Foundations, Trusts, Establishments and other types of legal entities. With comprehensive experience in advising trust service providers as well as representing beneficiaries, heirs, foundation council members, trustees etc. in and out of court. The firm further advises clients with regard to succession planning and probate proceedings.
Employment and Social Security Law:
Paragraph 7 has extensive experience and expertise in advising and representing entrepreneurs as well as employees. The firm also advises and represents clients in social security matters where European standards and cross-border elements play an important role.
Data Protection:
Due to the steady development of IT and the potential for its abuse, the legal area of data protection has significantly increased in importance in recent years. Paragraph 7 supports clients and companies with respect to the evaluation and ensures the compliance of the companies with data protection provisions. The firm assists in the set-up of data protection declarations, nondisclosure agreements, declarations of consent, service agreements etc. The firm also presents and advocates clients interests in dealing with governmental authorities, institutions or companies.
Financial Market:
Paragraph 7 advises on and assists in implementing structures and processes e.g. in structuring funds from a regulatory perspective. The firm also offers advice with regard to the impact these new rules may have on the client's relationship with customers, business partners and service providers. The firm combines all its knowledge to help secure the clients' interest by all possible means.
FinTech, Cryptocurrencies & STOs:
Paragraph 7 provides comprehensive legal advice and assistance to entrepreneurs wishing to implement blockchain-based business models and solutions. The firm has the extensive experience and expertise with regard to the implementation of STOs (Security Token Offering), specifically with regard to the establishment and filing of securities prospectuses in compliance with European law and the approval of such prospectus by the Liechtenstein Financial Market Authority.
Intellectual Property Law:
Liechtenstein provides interesting structuring opportunities in the field of intellectual property rights. The firm advises and assists clients in the registration, renewal and enforcement of national and international trademarks, designs and other intellectual property rights.
Corporate Law, Restructuring, M&A:
Liechtenstein offers a wide range of corporate structuring options. Paragraph 7 assists clients in choosing the ideal type of legal entity for their specific project, the formation of the company and obtaining the relevant permissions and licenses. Furthermore, the firm advises and assists clients in all questions of corporate succession planning, acquisition and sale as well as restructuring of companies or business units.
Notarial Services:
Starting January 1, 2021, the Liechtenstein Notary Act entered into force and 3 partners of the firm (Christoph Bruckschweiger, Benedikt König and Helene Rebholz) are admitted as Public Notaries. Notarial services comprise: public certification, issuing documents in accordance with foreign law; recording affidavits, and other similar declarations; recording sworn or unsworn witness statements for use in preparation for legal proceedings abroad;
Contact Paragraph 7's partners:
Ranked Offices
Provided by paragraph 7
Liechtenstein - Head office
paragraph 7 rankings
Europe Guide 2023
Filter by
Liechtenstein
Corporate/Commercial
1 Department
2 Ranked Lawyers
Department
Lawyers
Dispute Resolution
1 Department
5 Ranked Lawyers
Department
Lawyers
Dispute Resolution: White-Collar Crime
1 Ranked Lawyer
Lawyers