Pachulski Stang Ziehl & Jones LLP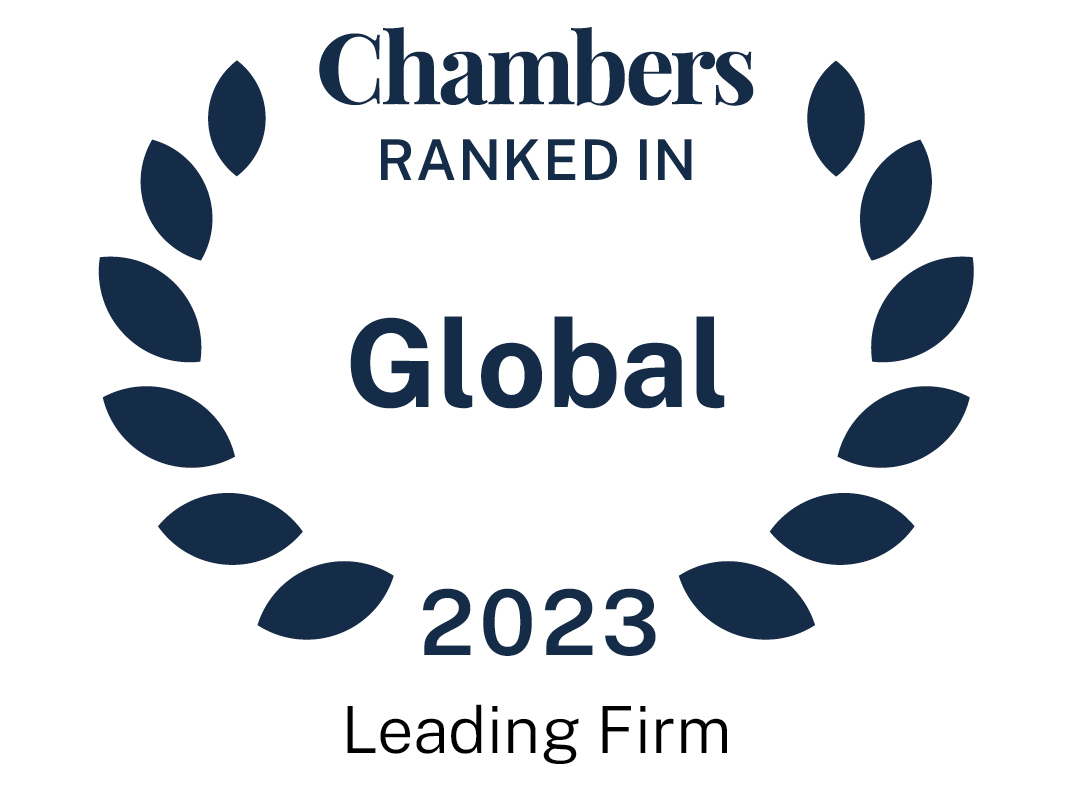 About
Provided by Pachulski Stang Ziehl & Jones LLP
Global
Managing Partners: Richard M Pachulski, James I Stang, Dean A Ziehl, Ira D Kharasch, Laura Davis Jones, Henry C Kevane, Robert J Feinstein, Jeffrey N Pomerantz, Bradford J. Sandler
Number of partners: 38
Number of lawyers: 68
Languages: Chinese, English, Spanish

Firm Overview:
Pachulski Stang Ziehl & Jones LLP (PSZJ) is the nation's leading corporate restructuring boutique with offices in Los Angeles, San Francisco, Costa Mesa, Delaware and New York. The firm specialises in representing debtors, creditors' committees, trustees, liquidating trusts and private equity funds in complex restructuring and post-confirmation matters. PSZJ handles sophisticated business litigation and transactional matters in addition to its renowned restructuring practice.
Main Areas of Practice:

Business Reorganisation & Workouts:
The firm has a nationally recognised bankruptcy practice that is one of the largest in the country. The firm represents all of the major constituencies in bankruptcy proceedings and out-of-court workouts, including debtors, creditors' committees, equity committees, trustees, secured and major unsecured creditors, bondholders, asset purchasers and third-party plan proponents.

Litigation:
The firm represents both plaintiffs and defendants in general commercial and business litigation, as well as banking, bankruptcy and insurance litigation. The prosecution and defence of litigation in bankruptcy court is a particular strength, and the firm's litigators are well versed in bankruptcy jurisdictional disputes. The firm frequently represents clients in fraudulent conveyance such as creditors in the high-profile Woodbridge Group of Companies matter, preference and other bankruptcy-related litigation.

Corporate & Transactional:
The firm's transactional practice features expertise over a broad spectrum, including real estate purchase and sales, development and commercial leasing; financing and workouts; and sales of companies or their assets. The firm's transactional attorneys are uniquely qualified to handle the problems and issues associated with representing clients in complex bankruptcy transactions.

Main Industries:

Technology/Telecommunications:
The firm has considerable experience with the special issues facing high technology/telecommunications debtors and sophisticated acquirers of high technology/ telecommunications companies, including Hytera Communications Corp. Ltd., Tintri, Inc, Delivery Agent, Rdio, Inc., Hipcricket Inc., Adelphia Communications, CyberDefender Corporation, Covad Communications Group and Trident Microsystems.

Retail & Restaurant:
The firm's combination of insolvency, real estate and commercial financial expertise enables its attorneys to represent a wide range of parties involved in the insolvency of large restaurant chains and retail outlets, including Neiman Marcus, J.Crew Group, Lucky Brand Dungarees, 24 Hour Fitness Worldwide, Inc., RTW Retailwinds, Inc., Ascena Retail Group, Tailored Brands, FoodFirst Global Restaurants, Dine Brands Global, Inc., Barney's New York, Inc., Art Van Furniture, Maines Paper & Food Services, Inc., Fairway Group Holdings, Earth Fare, CraftWorks Parent, LLC, Payless Shoe Source, Specialty Retail Shops Holding Corp. (aka Shopko), BCBG Max Azria, Bon-Ton Stores, Ruby's Diner, The Walking Company, The Limited, American Apparel, The Sports Authority, Great Atlantic & Pacific Tea Company (A&P), Wet Seal, Perkins & Marie Callender's, LLC, Granite City Food & Brewery Ltd., Ashley Stewart, Circuit City and Haggen Holdings LLC.

Energy:
The firm has deep experience representing debtors and creditors in the renewable energy and conventional energy sectors, including oil and gas. The firm handled one of the highest profile solar chapter 11 cases, represents an electric car manufacturer, and has represented numerous solar, wind and biofuel companies in out-of-court workouts and wind downs. As debtors' counsel, the firm successfully guided oil and gas producers and a pipeline owner through their chapter 11 cases. As creditors' committee counsel, the firm has maximised creditors' recoveries in chapter 11 cases of refiners, a pipeline owner/operator, distributors, a service station network owner, and a power plant refurbisher. The firm has also successfully represented the parent company of an electricity and gas utility in the largest chapter 11 filing in California history. Representations include debtors or creditors' committees in Whiting Petroleum Corporation, Chambers Energy Capital, Tapstone Energy, Forbes Energy Services, Aquion Energy, Inc. Solyndra LLC, Magnum Hunter Resources, Energy Future Holdings, KiOR Inc., Martifer Solar USA, Signal International, Tri-Valley Oil & Gas, American Eagle Energy, ERG Resources, Pacific Energy Resources, Emerald Oil, Philadelphia Energy Solutions (PES) Holdings LLC, and EV Energy Partners LP.

Healthcare:
The firm has one of the nation's leading healthcare insolvency practices, with extensive experience in representing various constituencies in the highly regulated and increasingly active healthcare industry, including healthcare providers, trustees and governmental and private creditors in some of the nation's largest bankruptcy cases. Representations include involvement in the bankruptcies of Rochester Drug Co-Operative, Inc., Tenet Healthcare Corp., San Diego Hospice and Palliative Care, LifeCare Holdings, Pacifica Hospital of the Valley, S&B Surgical Center, San Fernando Mission Community Hospital, Valley Health System, Victor Valley Community Hospital, Contra Costa Health Care District and East Orange General Hospital.

Transportation:
The firm has represented debtors and creditors' commit- tees in chapter 11 cases of airline carriers and companies engaged in aviation, trucking, logistics and other sectors of the transportation industry, including International Shipholding Corporation, Takata Americas, Fisker Automotive, America Suzuki Motor Corporation, America West Airlines, Coach America, National Air Cargo, Fleetwood Enterprises, Global Aviation, Jevic Holding Corp., Mesa Air Group and Trans World Airlines. In the case of Jevic Holding Corp., the firm appeared before the US Supreme Court.

Entertainment:
The firm has played prominent roles in some of the nation's largest production and distribution company chapter 11 cases, including The Weinstein Company Holdings LLC, Cirque du Soleil, Cinemex Holdings USA, Inc., Fuse Media, Inc., Open Road Films, LLC, Goodrich Quality Theaters, Inc., Global Eagle Entertainment et al., Penthouse Global Media, Inc., KSL Media, Digital Domain Media, BR Festivals, AMF Bowling World- wide, United Artists, Loews Cinemas, General Cinemas, Mann Theaters, 21st Century Film Group and Quintex Entertainment, and has been involved in the cases of high profile entertainers/ athletes, including Toni Braxton, Ronald Isley, Johnny Gill and Mike Tyson, as well as record company Deathrow Records and Marion 'Suge' Knight.
Ranked Offices
Provided by Pachulski Stang Ziehl & Jones LLP
USA
Wilmington

919 North Market Street, 17th Floor, Wilmington, Delaware, USA, DE 19801

View ranked office
Pachulski Stang Ziehl & Jones LLP rankings
Global Guide 2023
Filter by
USA
Bankruptcy/Restructuring
2 Ranked Lawyers
Bankruptcy/Restructuring: The Elite
1 Department
Department
Bankruptcy/Restructuring: The Elite