Nodia, Urumashvili and Partners Ltd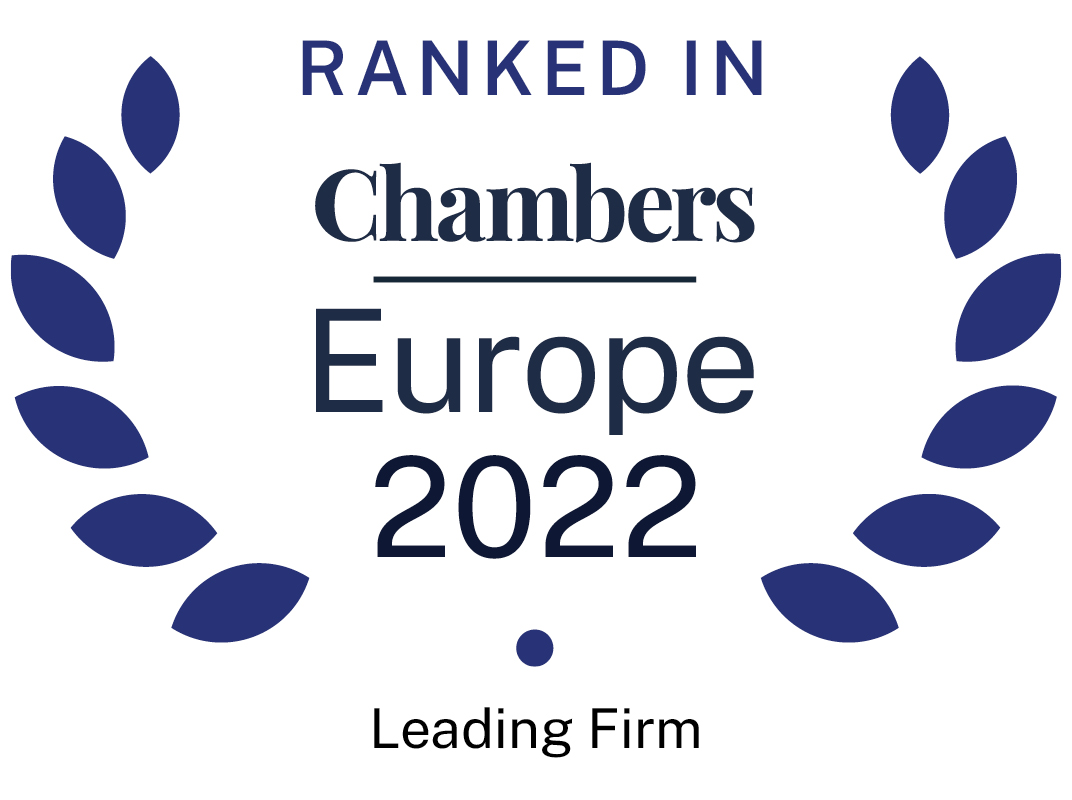 About
Provided by Nodia, Urumashvili and Partners Ltd
Europe
Managing Partner: Lasha Nodia
Number of partners: 5
Number of lawyers: 10
Languages: Georgian, English, Russian
Firm Overview:
Nodia, Urumashvili & Partners was founded in 2005 and since then provides the highest quality legal and tax advice to its clients. The firm is renowned for its pre-eminent practices in corporate and tax law, restructuring and insolvency, banking and finance, real estate and construction, with outstanding expertise in each field, along with a well-established dispute resolution practice. The company offers full legal support across a wide range of industries. The firm's client base is diverse and includes the leading companies virtually from all major sectors in Georgia. The firm has a particularly strong presence in financial services, real estate & hospitality, FMCG, pharmaceuticals, energy & infrastructure, manufacturing, agriculture & retail sectors. The company has a unique experience and understanding of cryptocurrency and blockchain technology.
Main Areas of Practice:  
■ Banking & Finance
■ Tax
■ Dispute Resolution
■ Restructuring & Insolvency
■ Commercial, Corporate & M&A
■ Construction
■ Real Estate
■ Energy
■ Employment
■ Intellectual Property
Banking & Finance:
The firm advises banks and other financial services providers on regulatory matters and assists clients in the authorisation, registration, and licensing process. The firm also advises borrowers and lenders on loan transactions, assists clients in the issuance of various types of securities, including preparation of the prospectus and legal documentation and acting as a bondholders' representative, and assists clients at all stages of the project finance. In addition, the firm has a unique experience of assisting financial institutions in the reorganisation of the business, including the transformation of the branch to an independently licensed entity, reorganisation of the micro-finance organisation to the bank, reorganisation of the bank to the ordinary non-bank entity, etc.
Tax:
The firm advises clients on all types of taxes, inter alia double taxation matters, local and cross-border tax-efficient structures, special taxation regimes, and any taxation issues related to day-to-day activities. The firm also assists clients in obtaining advance tax rulings and provides attorney services in administrative authorities and courts with regard to tax disputes. In addition, the firm is experienced in assisting clients in establishing a free industrial zone on the territory of Georgia and obtaining Georgian tax residency for high-net-worth individuals.
Corporate, Commercial & M&A:
Through a tailor-made approach designed for each client's business needs, the firm provides to various industry sectors a full spectrum of corporate and M&A assistance, including but not limited to transaction structuring and closing, legal due diligence, drafting transactional documents, support, and participation in negotiations, regulatory and antitrust clearances, as well as representation in courts and arbitral tribunals.
Restructuring & Insolvency:
The firm advises creditors on the initiation of the insolvency proceedings and assists in the insolvency filings. The firm also assists clients in drafting and negotiation of the restructuring plan, provides day-to-day legal advice during the insolvency proceedings, and represents clients in restructuring and insolvency litigation and appeals.
Dispute Resolution:
The specialised team with extensive expertise is ready to represent its clients at all stages of dispute avoidance and resolution. The team represents the clients at administrative bodies, negotiations, mediation, dispute boards, arbitration, both domestic and international, and litigation at all instances of courts of Georgia.
Construction:
The firm is actively involved in the major infrastructure, energy, hospitality, and other projects in Georgia. Construction law team is well-known for its unique expertise on FIDIC forms, and construction disputes. Its lawyers have wide ranging experience in advising all major participants in the field, including employers, main contractors, sub-contractors, consultants, engineers, architects, funders, and developers at all stages of the construction process, from project inception to its completion, including drafting and negotiating construction contracts, as well as handling claims and disputes.
Real Estate:
The firm assists in negotiating and executing real estate projects and provides day-to-day legal advice during the entire project cycle. The company advises its clients on all types of property matters, including real estate acquisition, planning, residential, commercial, and mixed-use property development, real estate management, construction permits, and related disputes.
Energy:
The firm provides full a range of legal services for businesses operating in the energy sector, including drafting, negotiation, and execution of memorandums of understanding and agreements necessary for the implementation of renewable energy projects, power purchase agreements, assists in the acquisition of state-owned lands, and advises on permits and licenses, environmental and electricity export issues.
Employment:
Apart from representing clients on employment disputes in all instances of Georgian courts, the firm advises clients on employment regulations, including, among others, on the issues relating to labor safety, wage and overtime, paid and unpaid leave, etc. The firm has vast experience in drafting and negotiating employment agreements, employment-related regulations, and by-laws of the company as well as conducting due diligence on employment-related issues. The practice also covers assisting employees of clients in obtaining residence permits in Georgia. Drafting and negotiating employment agreements.
Nodia, Urumashvili and Partners Ltd rankings
Europe Guide 2022
Filter by
Georgia
Dispute Resolution
1 Ranked Lawyer
Lawyers
General Business Law
1 Department
Department