Morgan, Brown and Joy LLP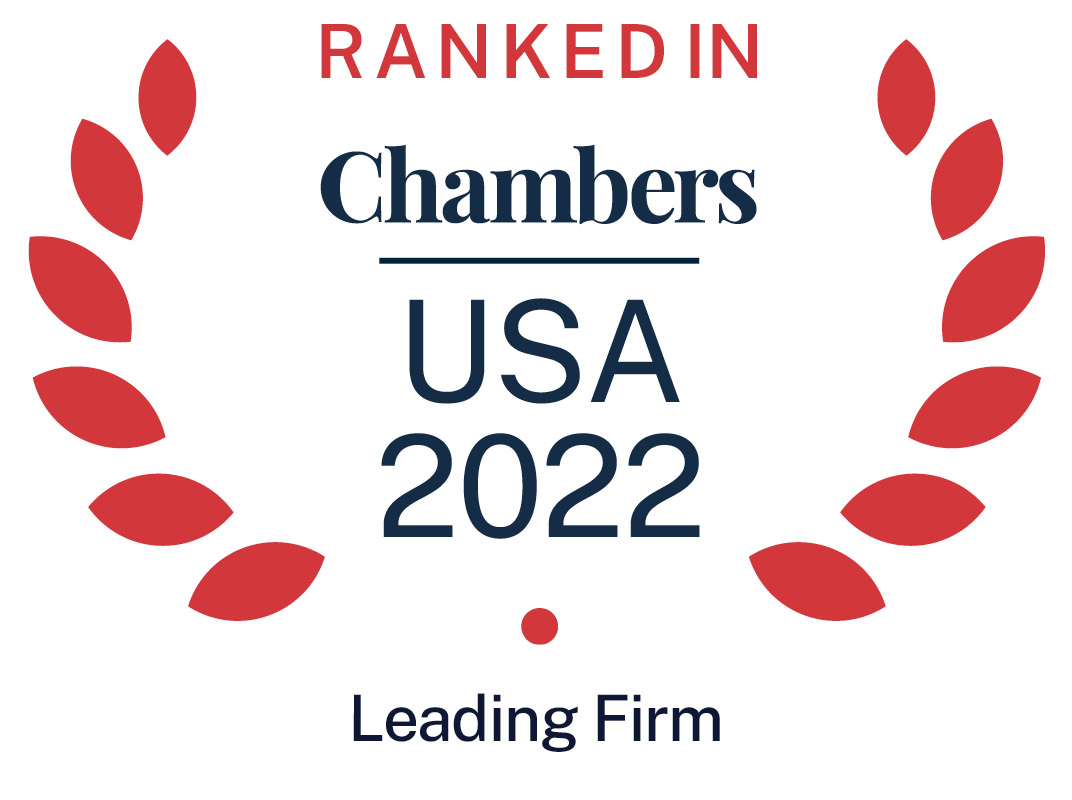 About
Provided by Morgan, Brown and Joy LLP
USA
Managing Partner: Jaclyn L Kugell
Number of partners: 16
Number of other lawyers: 17
Firm Overview:
Founded in 1923, Morgan, Brown & Joy is among the largest management-side employment law firms in New England. The firm's continued longevity and success can be credited to its ability to respond rapidly to changes in the law and workplace and to the value and return on investment it provides employers. The firm represents clients before courts at all levels, including the United States Supreme Court, as well as state and federal agencies. Clients range from Fortune 50 and 100 corporations to small businesses across all sectors of the economy including retail, technology, biotechnology, healthcare, energy, colleges and universities, utilities, insurance, banking, government and manufacturing. The firm's attorneys are known for anticipating and finding solutions to the ever-expanding range of employment-related legal issues that avoids costly litigation. If litigation becomes necessary, the firm aggressively defends its clients and has a proven record of success.
Main Areas of Practice:
Morgan Brown & Joy is focused solely in Labor & Employment related matters.
Labor & Employment:
The firm provides advice on all workplace discrimination, harassment or retaliation issues; collective bargaining and labor management relations; reductions in force and terminations; FLSA; NLRA; FMLA; ERISA; OFCCP; worker's compensation; business tort and contract litigation including trade secrets, non-competition agreements and individual employment contracts.
Employment Counsel & Legal Advice:
The firm focuses on anticipating and finding solutions to ever-expanding employment-related legal issues to avoid the time and cost of litigation. Services include: advising on all workplace discrimination, harassment or retaliation issues; comprehensive counsel on labor-management relationships; advice on reductions in force, terminations and handling employee complaints; expertise on changes in business operations and labor contracts due to mergers and acquisition; counsel on FMLA, wage and hour issues, workers' compensation claims and ERISA, and the ever-increasing list of employment-related laws; guidance on the complex set of laws and regulations governing employee illness, injury, disability and medical leaves; business tort and contract litigation including trade secrets, non-competition agreements and individual employment contracts.
Litigation:
The firm's attorneys are both excellent advisors in employment law and experienced litigators. When the same team of attorneys handles the case from inception to the courtroom, they bring complete knowledge of the case along with skills in negotiation, mediation and alternative dispute resolution that helps minimize the most abrasive and expensive litigation. If litigation becomes necessary, the firm aggressively defends clients in all areas of employment about which they provide advice and counsel.
Prevention & Training:
The firm emphasizes the importance of seeking legal advice at the earliest possible time. Because the prevention of claims is preferable to the defense of claims, the firm offers audit and training team review of clients' policies and practices, providing training to the workforce on how to avoid litigation or other adverse legal consequences; human resource support includes employee handbooks and counsel on a range of personnel policies.
Labor:
The firm is home to one of the largest and most accomplished labor law teams. With a rich history advising and representing employers on complex union issues, the attorneys help employers avoid labor conflicts and maintain compliance with proper labor practices. The firm's lawyers also provide employer education and legal guidance to help employers make informed decisions when workforces consider unionization. Resolution of labor disputes is its primary objective, and the team supports employers with counsel and litigation related to: unfair labor practice charges; negotiations of collective bargaining agreements; grievance and arbitration; National Labor Relations Act (NLRA) and state labor law matters, including union organizing issues and union avoidance strategy. The Morgan, Brown & Joy team is a trusted management partner, spokesperson and negotiator at the bargaining table and during grievance arbitration hearings.
Employment Law Leadership:
The firm's attorneys hold the distinction of having two partners who served as chairman of the labor and employment law section of the American Bar Association. Its attorneys are active in the American Bar Association, Boston Bar Association, and the Massachusetts Bar Association. The firm is also active in national organizations in specific industries such as the National Association of College and University Attorneys and the National Retail Federation. Its attorneys frequently serve as faculty members of educational programs sponsored by these and other organizations. The firm's attorneys are members of multiple state bars including California, Connecticut, Georgia, Maine, Massachusetts, New Hampshire, New York, Ohio, Pennsylvania, Rhode Island and Vermont.
Clients:
Representative clients include General Dynamics Corp.; Eversource; NRG Energy, Inc.; Oracle Corp.; One Beacon Ins. Co.; Massport; MBTA; WHDH-TV; Home Depot USA Inc.; CVS Caremark Corporation; Nordstrom, Inc.; Walgreen Co.; Shaw's Supermarkets, Inc.; Stop & Shop Co.; BJ's Wholesale Club, Inc.; Shriners Hospitals for Children; Brandeis University; Boston University; Dartmouth College; Harvard University; MIT; Providence College; University of New Hampshire; University of Vermont; Tufts University; BAE Systems; Landry's Inc.; ABM; Liberty Mutual Ins. Co., Wellesley College, Dana Farber Cancer Institute, Fresenius Medical Care North America.
Ranked Offices
Provided by Morgan, Brown and Joy LLP
Morgan, Brown and Joy LLP rankings
USA Guide 2022
Massachusetts
Labor & Employment
1 Department
3 Ranked Lawyers
Department
Lawyers