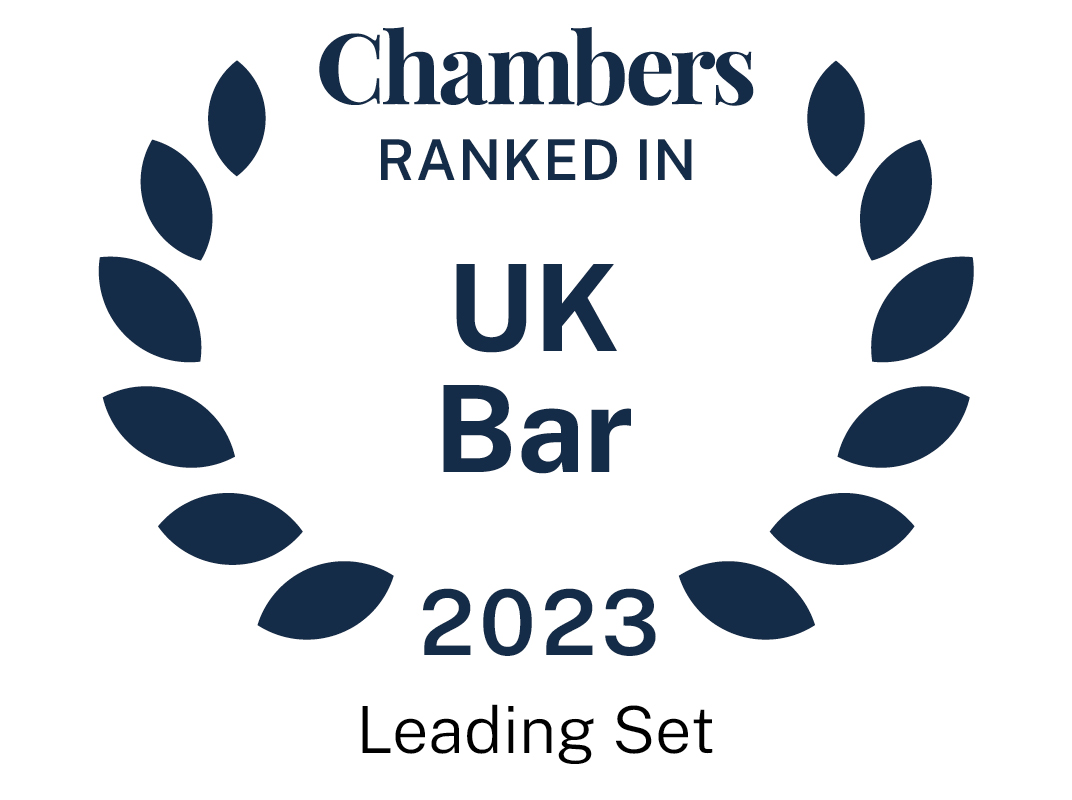 About
Provided by Monckton Chambers
UK Bar
Head of Chambers: Tim Ward KC, Philip Moser KC
Senior Clerk: David Hockney
Tenants: 73
THE CHAMBERS Monckton Chambers is a leading set with expertise across a wide range of commercial and civil law, with a particular focus on EU, competition, VAT, other indirect taxes and public and administrative law. The set also has significant international expertise conducting a range of work in the fields of public international law, trade and arbitration. The interrelationship between domestic law, EU law and international human rights law is central to much of Chambers' work, and members have unrivalled expertise in these areas.
Monckton Chambers is recognised as a market leader in specialist advocacy, advisory and dispute-resolution services, and is renowned for members' intellectual rigour, commercial focus and ability to get results. Members of Chambers act for private sector clients (from multinationals to SMEs and private individuals), the UK Government, regulators, local authorities, NGOs and non-UK bodies, including foreign states and the EU institutions. This breadth of experience means that members are sensitive to the commercial objectives of private clients and also have a good understanding of governmental and regulatory decision making processes.
For the latest update on practice areas, barristers' CVs, cases, events, news and publications, please visit www.monckton.com
INTERNATIONAL Members have an in depth knowledge of foreign domestic laws including a range of EU member states. Several members are also qualified and have rights of audience in foreign jurisdictions including the CIS republics, the Russian Federation and the USA. Services are available to all foreign lawyers, businesses and individuals who are located outside of the UK.
RECRUITMENT Monckton Chambers is a member of the Bar Council Pupillage Gateway. Chambers offers pupillage for 12 months. Typically, two pupillages have been offered each year, with pupillage awards of £75,000. On average, between 80 and 90% of pupils are offered tenancy.
Members
Tim Ward KC (1994) (KC-2011) A
Philip Moser KC (1992) (KC-2012)
John Swift KC (1965) (KC – 1981) *
Lord Bellamy KC (1968) (KC-1986) *
Steven Gee KC (1975) (KC-1993)
Michael Collins SC (1978) (SC - 1994) *
Christopher Vajda KC (1979) (KC - 1997)
Melanie Hall KC (1982) (KC-2002) A
Mark Brealey KC (1984) (KC-2002)
Michael Bowsher KC (1985) (KC-2006) A
Jon Turner KC (1988) (KC-2006)
Ian Wise KC (1992) (KC-2010)
Paul Harris KC (1994) (KC-2011)
Daniel Beard KC (1996) (KC-2011)
Kassie Smith KC (1995) (KC-2013)
Ian Rogers KC (1995) (KC-2014) A
George Peretz KC (1990) (KC-2015) A
Meredith Pickford KC (1999) (KC-2015) A
Gerry Facenna KC (2001) (KC-2016) A
Josh Holmes KC (1997) (KC-2017)
Robert Palmer KC (1998) (KC-2019)
Ronit Kreisberger KC (1999) (KC-2019)
Valentina Sloane KC (2000) (KC-2019)
Frank Mitchell SC (2010) (SC – 2019) * A
Rob Williams KC (2000) (KC – 2020)
Anneli Howard KC (2002) (KC - 2021) A
Andrew Macnab (1986)
Peter Mantle (1989) A
Raymond Hill (1992)
Alistair Lindsay (1993) A
Gregory Pipe (1995)
Ben Rayment (1996)
Eric Metcalfe (1999) A
Piers Gardner (2000) A
Julian Gregory (2000)
William Buck (2001)
Alan Bates (2003) A
Ben Lask (2003) A
Brendan McGurk (2004)
Philip Woolfe (2004)
Jeremy McBride (2004) * A
Azeem Suterwalla (2004) A
Drew Holiner (2005) A
Ewan West (2006) A
Fiona Banks (2006) A
Anneliese Blackwood (2007)
Laura Elizabeth John (2007) A
Ligia Osepciu (2008)
Julianne Kerr Morrison (2010)
Nikolaus Grubeck (2010) A
Conor McCarthy (2010)
Alison Berridge (2011)
Michael Armitage (2011)
Thomas Sebastian (2012)
Stefan Kuppen (2013)
Daisy Mackersie (2013)
David Gregory (2014)
James Bourke (2014)
William Hooper (2014)
Panos Koutrakos (2014) *
Jack Williams (2015)
Imogen Proud (2015)
Kristina Lukacova (2015)
Alexandra Littlewood (2016)
Khatija Hafesji (2016)
Ciar McAndrew (2016)
Harry Gillow (2017)
William Perry (2018)
Alfred Artley (2018)
Antonia Fitzpatrick (2020)
Clíodhna Kelleher (2020)
Jenn Lawrence (2021)
Professor Carl Baudenbacher * (Former President of the EFTA Court 2003-2017)
* Door Tenant
A Public/Direct Access
Ranked Offices
Provided by Monckton Chambers
Monckton Chambers rankings
UK Bar Guide 2023
Filter by
All Circuits
Animal Law
1 Ranked Barrister
Group Litigation
1 Set
5 Ranked Barristers
Set
Silks (KC)
Juniors
Life Sciences Regulatory
3 Ranked Barristers
London (Bar)
Administrative & Public Law
1 Set
14 Ranked Barristers
Set
Administrative & Public Law
Silks (KC)
Juniors