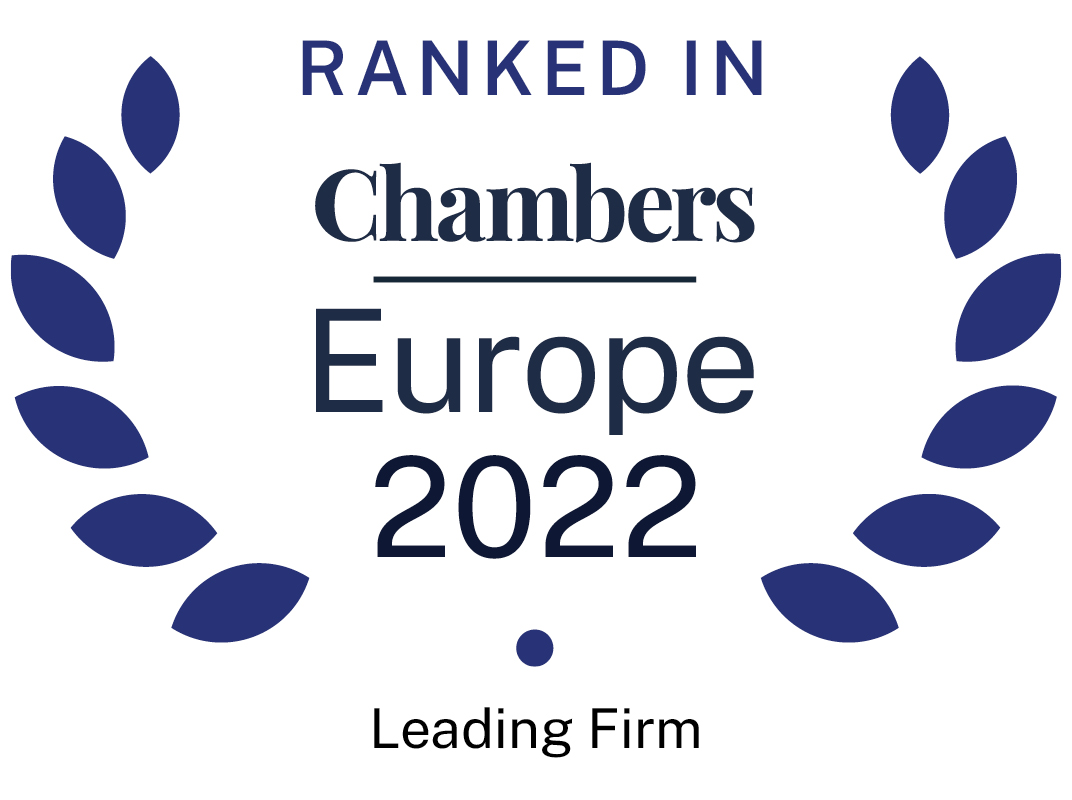 About
Provided by Monard Law
Europe
Chairman: Luc Linders
CEO: Karen Braeckmans
Number of partners: 29
Number of lawyers: 99
Languages: Dutch, English, French, German, Polish, Mandarin, Cantonese

Firm Overview:
Founded 29 years ago, Monard Law is a leading independent Belgian business law firm. The firm stands for a hands-on approach and partners who are actively involved in the service delivery. The firm acts as one but is also able to offer its services from distinct locations throughout Belgium. Monard Law is unique among its peers, in that it is managed by a non-lawyer CEO.
Main Areas of Practice:
Banking, Finance & Capital Markets
Commercial
Corporate
Data Protection & Privacy
Dispute Resolution, Arbitration, Mediation
Environment, Administrative, Public Procurement
Fraud, White-Collar Crime
Government Relations & Public Affairs
Insolvency
International Civil Service
IP, TMT (Technology, Media, Telecom)
Labour, Employment
Liability, Insurance
Medical Law
M&A, Private Equity
PPP/Public Infrastructure
Private Estates
Public International Law & Diplomatic Relations
Real Estate, Construction
Tax & Tax Litigation
Sectors:
Aerospace & Defence
Automotive
Chemicals
Commercial & Professional Services
Energy
Fashion & Luxury Goods
Financial Services
Industrial Engineering
Insurance
Media
Non-Profit
Pharmaceuticals & Life Sciences
PPP/Public Infrastructure
Real Estate
Retail
Software & Computer Services
Technology, Hardware & Electronics
Telecommunications
Transportation

Commercial/Dispute Resolution:
The commercial/dispute resolution team is one of the largest in the Belgian market. It has a sector focused approach. Key sectors include energy, telecom, automotive, pharmaceuticals, fashion and luxury goods, banking, retail, medical devices, food supplements and IT. Several partners regularly act as arbitrators.
Contacts: Kristof Zadora, Daan De Jaeger, Erik Monard, Geert Hayen, Nicole Segers, Natalie Ulburghs, Stephane Criel, Kris Van Der Beek and Sébastien Verva.
Corporate/M&A:
The large corporate-M&A team acts for a wide range of players, including industrial players (start-ups, family businesses, corporates), financial sponsors, venture capital firms, financial advisors, or management teams. The firm focuses on a wide range of industries, some of which are highly regulated, such as insurance, life sciences and energy.
Contacts: Nicole Segers, Katrien Vorlat, Natalie Ulburghs, Pieter Van den Broeck, Jeroen Raskin, Geert Hayen, Erik Monard, Benoit Samyn, Maxime Monard
Environment & Administrative, Public Procurement:
The administrative law team is a partner for companies, interest groups and public bodies in matters of environmental law, planning regulations, general administrative law and public procurement legislation. The team is experienced in a variety of topics and has specific insights in the needs of specific sectors and industries, allowing the firm to provide excellent legal assistance in proceedings as well as advice.
Contacts: Koen Geelen, France Vlassembrouck, Wouter Moonen
Employment:
The fast-growing employment practice's partners offer specialised assistance within specified sub-domains such as general employment law, social security law; compliance and audit work, labour regulations; collective bargaining, collective dismissals, social elections; criminal investigations and social criminal law; international mobility, etc.).
Contacts: Peter Dufaux, Tom Messiaen, Bertold Theeuwes
Insolvency:
The insolvency and restructuring team has solid experience in the field of insolvency and reorganisation. The team is acting for creditors as well as for companies in difficulties, both advising and litigating (insolvency disputes, attachments, seizures, etc.).
Contacts: Inge De Haes
Real Estate, Construction & Infrastructure:
The real estate team has a long-standing reputation in real estate related disputes as well as advice on matters of real estate law. The team is very active in transactional/ corporate real estate matters, as well as real estate finance. In the field of PPP/infrastructure projects, team members been involved in most substantial transaction in Belgium. At the 2018 Belgian Legal Awards, Monard Law was elected best law firm in real estate and construction.
Contacts: Luc Linders, Gregory Grouwels, Stefaan Van Dyck, Benoit Samyn
IP/IT:
Clients turn to Monard Law for IP advice, complex litigation and strategic transactions. The firm offers a full range of services for the acquisition, commercialisation and enforcement of IP and technical assets in areas of patents, trademarks, copyrights, sourcing, designs, trade secrets. Key sectors are luxury and fashion, automotive industry and the pharmaceutical industry. The IT lawyers negotiate, draft and litigate in relation to various IT contracts.
Contacts IP: Daan De Jaeger, Kristof Zadora, Stephane Criel
Contacts IT: Kristof Zadora, Kris Van Der Beek and Stephane Criel
Tax:
The tax department assists corporate clients and private individuals. The team offers expertise in the handling of disputes in tax related matters, tax advisory services, including the structuring of acquisitions and reorganisations, the setting up of stock option plans, applications for tax rulings. In the field of estate planning the firm assists with structuring estates and with inheritance related issues and disputes (including inheritance tax disputes).
Contacts: Christiaan Barbier, Frédéric Lettany, Hilde Van den Keybus, Pieter Van Den Berghe
White-Collar Crime/Fraud:
The team is one of leading Belgian law firms in the field of white collar and fraud cases. The firm's experts typically combine a (tax/estate planning/labour law) advisory practice with their litigation practice. Christiaan Barbier has consistently been singled out as 'Leading Individual' in this field.
Contacts: Christiaan Barbier, Frédéric Lettany, Tom Messiaen, Pieter Helsen
Banking, Finance & Capital Markets:
The team is acting for lenders and borrowers on the full range of banking, finance and capital markets matters. The firm's expertise includes acquisition finance, asset based finance, project finance, real estate finance, syndicated loans, restructurings and capital markets transactions. Birgitta Van Itterbeek is a leading practitioner in aviation finance. The team is also advising clients on regulatory matters, including on fintech matters. Expertise also includes litigation.
Contacts: Birgitta Van Itterbeek, Jeroen Raskin, Stefaan Van Dyck, Bram Delmotte
International Civil Service & Public International Law:
The team has extensive experience in assisting international organisations and taking on class actions for international civil servants. This practice is well-versed in employment law, public international law and has extensive experience in the distinct field of international civil service law. The team also has extensive experience in advising and representing sovereign States, international organisations high-ranking government officials, diplomatic missions, NGO's, etc.
Contacts: Bertold Theeuwes, Frédéric Dopagne
Ranked Offices
Provided by Monard Law
Monard Law rankings
Europe Guide 2022
Belgium
Corporate/M&A
1 Department
Department