Mohammed Muigai Advocates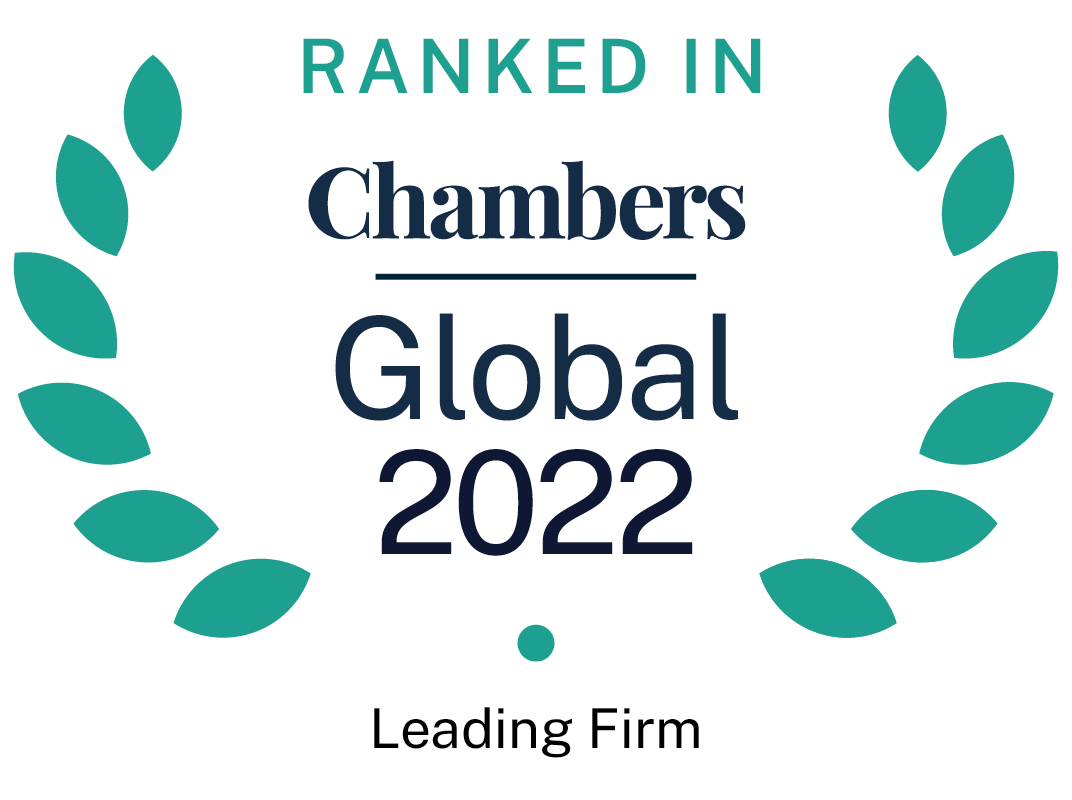 About
Provided by Mohammed Muigai Advocates
Global
Senior Partners: Mohammed Nyaoga, S.C., Professor Githu Muigai, S.C
Managing Partner: Geoffrey Imende
Deputy Managing Partner: Emmanuel Wetang'ula
Partners: Guto Mogere, Georgiadis Khaseke, Wanjirũ Ngige, Naomi Mwaniki, Gabriel Mwangi Associates: David Angwenyi, Muigai Githu, Sharon Buyanzi, Dennis Mungai, Bella Onyango, Wambui Muigai, Ronald Makokha, Batula Abdi, Biko Angwenyi, Dennis Nkarichia, Carolyne Kaunda, Eva Aremo, Sharon Maonga
Languages: English, Kiswahili
Firm Overview:
Founded in 1988, Mohammed Muigai LLP is a leading law firm in Kenya and is one of only two law firms that boast of two Senior Counsel among its ranks. These are the Firm's Senior Partners, Mr. Mohammed Nyaoga S.C. and Professor Githu Muigai, S.C. With over 30 years of groundbreaking experience, they lead a team of seven (7) Partners, thirteen (13) Associates, legal assistants and administrative staff, working seamlessly with the focus on the client and innovative delivery of legal services. The broad base of knowledge, competence and expertise of Mohammed Muigai LLP's senior lawyers is complemented by the energy and dynamism of the younger group of lawyers. The firm is instructed by clients from the private and public sector; national and multinational companies; governmental and non-governmental agencies. Mohammed Muigai LLP has been regularly called upon for Kenya's most momentous constitutional and public interest litigation as well as to advise and act in complex and sensitive commercial disputes and transactions.
The services that Mohammed Muigai LLP offers are structured into four complementary practice groups, namely, the Dispute Resolution Practice Group, the Corporate & Commercial Transactions Practice Group, the Real Estate & Conveyancing Practice Group and the Legal Advisory & Consultancy Practice Group.
Dispute Resolution Practice Group:
Mohammed Muigai LLP is involved in day to day litigation and alternative dispute resolution before both domestic and international courts and tribunals. With a hard-to-rival success rate, Mohammed Muigai LLP remains the firm to consult on complex litigation and alternative dispute resolution matters within the East African region. The firm has been regularly called upon to advise and represent clients in disputes spanning diverse industries such as aviation, banking, construction, infrastructure, traditional and renewable energy, telecommunications, technology, public transport, pharmaceuticals and consumer goods. The team consists of recognised authorities on public procurement law, constitutional and administrative law, employment law, banking law, media law, tax law, intellectual property law and the law on enforcement of foreign judgments. Most recently, both of the team's Senior Counsel were separately retained as lead counsel on appeal in what is to-date Kenya's most significant constitutional litigation concerning proposed amendments to her constitution.
Corporate & Commercial Transactions Practice Group:
The firm provides a wide range of commercial transactional and advisory services to clients including undertaking due diligence, negotiating restructurings, advising on public listing, rights issues, asset sales and financing through single lender or syndicate loans. The firm has developed expertise in corporate restructurings and privatizations, energy and infrastructure, legal due diligence of private and public entities, banking law and financial services and media, communications and technology Law. Mohammed Muigai LLP also has a well-earned regional reputation as leading lawyers for banks. The firm advises banks, financial institutions and borrowers on all kinds of banking and financial transactions including corporate finance, project financing and loan syndications which in turn have exposed the firm to a selective clientele and a variety of commercial and corporate transactions. In addition, firm members regularly act for several international banks and financial institutions in transactions involving lending to Kenyan companies and state corporations and have advised on the transfer of sovereign debt. Exposure to these transactions placed the firm in a position to engage in various investment projects and continue to create unique structure to facilitate the same.
Real Estate & Conveyancing Practice Group:
Mohammed Muigai LLP undertakes all forms of real estate transactions including advising on high value and complex commercial property schemes, development of large scale housing estates, negotiating and structuring financing and development agreements and drafting all necessary security documentation. A large number of private and public entities, financial institutions, construction companies, property developers as well as individual sellers and buyers continue to rely on the firm's expertise and advice at all stages of real estate and property transactions. The services offered by the firm regarding the aforementioned transactions include undertaking due diligence, advising on development conveyancing, preparation and perfection of commercial and residential leases, security documentation, procuring completion documents, registration formalities and ancillary services. The firm also advises private individuals on legal estate planning as an element of wealth management. Under this practice group, Mohammed Muigai LLP also advises on the settlement of trusts for various charitable purposes.
Legal Advisory & Consultancy Practice Group:
Legal and institutional reform is a significant component of any government agenda particularly where there is need to modernise and harmonise legislation to promote the development of a sector. On the other hand, private sector will often seek to understand or participate in the legislative process and require legal advice in order to do so. Mohammed Muigai LLP meets these needs and is now the leading provider of legal advisory and consultancy services advising government, donors and private organisations across a variety of sectors. The firm's long experience in providing these services as well as the diversity of the clients it serves means that Mohammed Muigai LLP has acquired an unrivalled understanding of the legal and regulatory environment. As part of the advisory services that the firm has been able to offer, it has also been able to establish a reputation of providing substantive and exhaustive legal audits which yield pragmatic proposals and solutions to an array of clients operating in different sectors. The firm has had experience in conducting audits for a wide range of entities including state corporations, regulatory authorities, financial institutions and telecommunication companies.

Ranked Offices
Provided by Mohammed Muigai Advocates
Mohammed Muigai Advocates rankings
Global Guide 2022
Filter by
Kenya
Dispute Resolution
1 Department
5 Ranked Lawyers
Department
Lawyers
Dispute Resolution: Arbitrators
1 Ranked Lawyer