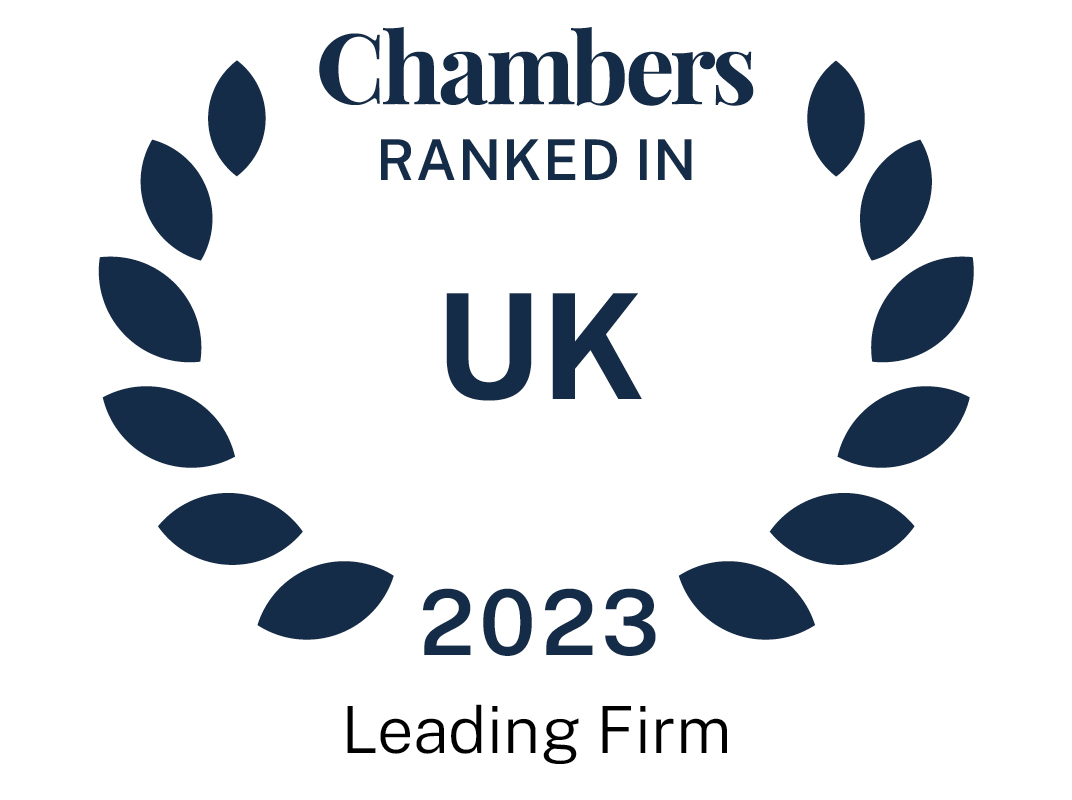 About
Provided by Mills & Reeve LLP
UK
Firm Overview:
With Mills & Reeve, clients get a consistent experience with no surprises. They are told what they need to know, when they need to know it. Mills & Reeve's sector and market expertise helps it to understand clients' issues. And its technology and innovations help clients achieve more with less effort. Mills & Reeve builds personal relationships, with advice individually tailored to individual need.
Firm Details
Managing Partner: Claire Clarke
Senior Partner: Justin Ripman
Number of partners: 136
Number of other fee-earners: 504
Main Areas of Practice
The firm is proud to have created an innovative legal environment, with expertise spanning ten key sectors: health, private wealth, education, insurance, charities, agriculture, real estate investment, food and beverage, sport and technology.
Health & Care: Mills & Reeve acts for more than 100 NHS providers and commissioners, as well as some of the biggest independent health providers in the UK. Its lawyers are recognised experts in health law and work with major organisations such as the Department of Health.
Private Wealth: Mills & Reeve works closely with clients to offer smart advice for complex trusts and tax issues. Its family lawyers offer mediation, collaborative law and arbitration, or if court is unavoidable, complex litigation.
Education: Mills & Reeve is a nationwide leader in education law. Its team of 140 education specialists helps over 120 organisations with a broad range of legal challenges, covering issues like international collaborations, campus developments and regulatory issues.
Insurance: Mills & Reeve works with some of the UK's leading insurance companies, offering a broad experience base to tackle a wide range of legal challenges – including market disputes and reinsurance claims, and issues relating to counter-fraud and employment.
Charities: Mills & Reeve's 140-strong team of specialists include some of the UK's most renowned authorities on charity law. Clients include Macmillan Cancer Support, the Wellcome Trust and the British Council.
Food & Agribusiness: From farm to fork, those involved in the food and agribusiness sector face a range of challenges. Mills & Reeve understands the issues involved with experience of advising businesses from farmers and landed estates to major food processors and retailers.
Real Estate Investment: Mills & Reeve has extensive experience in handling issues ranging from significant transactions to day-to-day asset management. Its team of more than 100 lawyers has helped clients like Trinity College Cambridge and Lend Lease.
Sport: Mills & Reeve's lawyers have more than 50 years of experience in advising clients across a wide variety of sports. The team is headed up by Mark Hovell, who is a well-respected industry spokesman and is one of a select few arbitrators appointed to the Court of Arbitration for Sport.
Technology: Mills & Reeve's technology and life sciences team has a strong reputation for providing clear and proactive advice. They regularly offer guidance on issues like information technology and intellectual property.
International Work
Mills & Reeve offers specialist legal advice, wherever clients need it. Through working with Mills & Reeve, clients gain access to the best international lawyers on the ground, across the globe. The firm has built a worldwide network of leading independent, full service international law firms that share its values, high standards and commitment to client service. Mills & Reeve works with these firms so often and so closely, that clients receive a seamless experience, while also having access to local experts with detailed market knowledge and international legal advice.
Offices
Birmingham
78-84 Colmore Row
Birmingham B3 2AB
Tel +44 121 4544000
Cambridge
Botanic House
100 Hills Road
Cambridge CB2 1PH
Tel +44 1223 364422
Manchester
No.1 Circle Square
3 Symphony Park
Manchester M1 7FS
Tel +44 161 2355420
Leeds
1 City Square
Leeds LS1 2ES
Tel +44 113 3888440
London
24 King William Street
London EC4R 9AT
Tel +44 207 6489220
Norwich
1 St James Court
Whitefriars
Norwich NR3 1RU
Tel +44 1603 660155
Get in touch!
Ranked Offices
Provided by Mills & Reeve LLP
Mills & Reeve LLP rankings
UK Guide 2023
Filter by
Birmingham and surrounds
Family/Matrimonial
1 Department
2 Ranked Lawyers
Department
Lawyers
Cambridge and surrounds
Family/Matrimonial
1 Department
2 Ranked Lawyers
Department
Lawyers
East Anglia
Agriculture & Rural Affairs
1 Department
6 Ranked Lawyers
Department
Agriculture & Rural Affairs
Lawyers
Banking & Finance
1 Department
4 Ranked Lawyers
Department
Lawyers
Construction
1 Department
2 Ranked Lawyers
Department
Lawyers