McDonnell Boehnen Hulbert & Berghoff LLP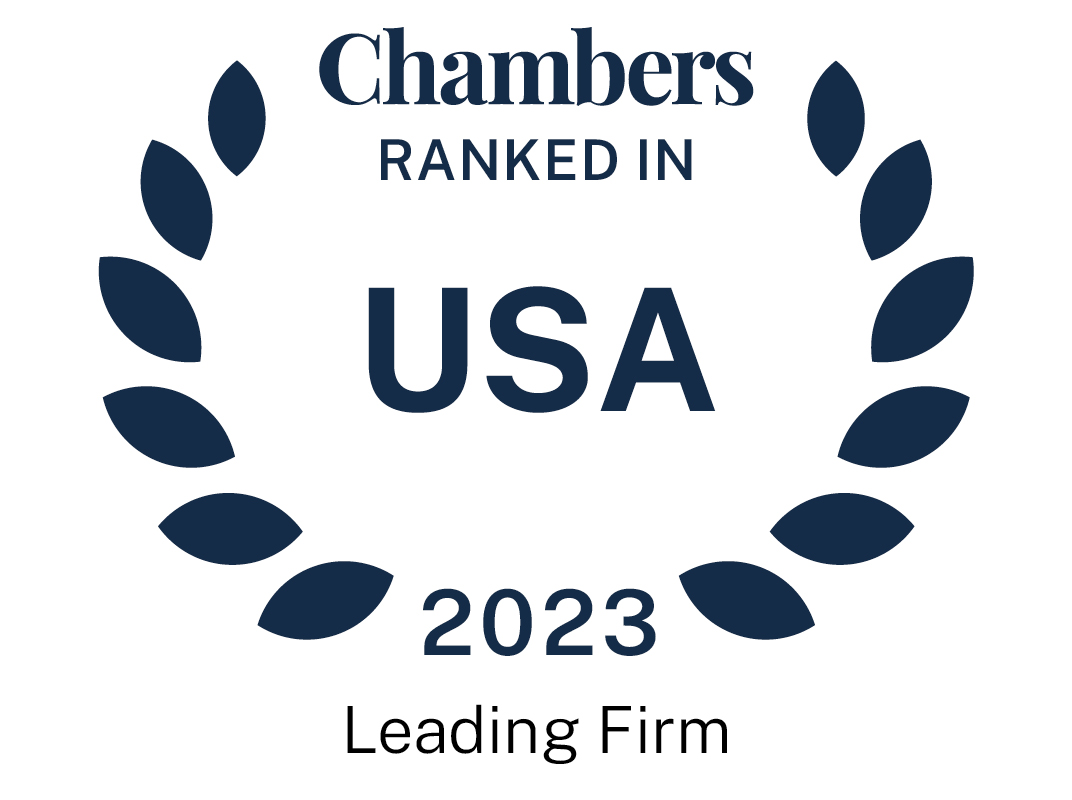 About
Provided by McDonnell Boehnen Hulbert & Berghoff LLP
USA
Managing Partner: Gavin J. O'Keefe

Firm Overview:
McDonnell Boehnen Hulbert & Berghoff LLP, a boutique Intellectual Property firm, provides creative, pragmatic business solutions through a variety of intellectual property services, including litigation, prosecution, and general client counseling. Clients in the U.S. and abroad engage MBHB to secure and enforce their intellectual property rights, from navigating patent office procedures to litigating complex infringement actions. MBHB attorneys prosecute patent and trademark applications in both the US and abroad, handle intellectual property litigation matters in trial and appellate courts across the country, and counsel clients nationwide and worldwide on the enforcement and defense of their intellectual property rights.
Main Areas of Practice:
Counseling
Licensing
Litigation & Appeals (Intellectual Property)
Patent
Prosecution
PTAB Trials
Startups & Entrepreneurs
Trade Secrets
Trademark, Unfair Competition, Advertising
Transactions & High-Tech Litigation Strategy
Intellectual Property:
MBHB attorneys are experienced in the procurement, licensing, enforcement, and defense of patents, trademarks, copyrights, trade secrets, and unfair competition actions in a number of technological disciplines and product categories including:
Biotechnology & Pharmaceuticals
Cannabis
Chemical
Electrical
Mechanical & Materials
Medical Device & Diagnostics
Software & Business Methods
Telecommunications
MBHB offers a mindset unavailable at general practice firms – an understanding of technology and the law. Nearly all of the practitioners have experience outside of the legal industry in either business or research laboratories. And all of the firm's attorneys and technical advisers hold science or engineering degrees. Of these, nearly 50% hold PhDs or other advanced degrees. This unique experience means they understand the interplay between clients' intellectual property rights and their business success. That's why they are laser-focused on clients' objectives.
MBHB attorneys provide effective and service-oriented representation on a case-by-case basis, they undertake each challenge with a full understanding of a client's business plan and the ways in which their services help clients reach their goals. MBHB clients know they have trusted their legal issues and plans for the future with knowledgeable, principled professionals who have their best business interests in mind.
With a singular focus on IP law, coupled with a culture of teamwork, clients benefit from the collective knowledge of the entire firm.
Despite unsurpassed legal and technical skills, MBHB's focus remains on clear communication – with judges, juries, patent examiners, other lawyers and, most importantly, clients. Their attorneys and professionals are impassioned with a love of intellectual property law and thrive on the diversity of their clients' portfolios. MBHB remains committed to a true team-based culture and a client-focused work ethic.
Ranked Offices
Provided by McDonnell Boehnen Hulbert & Berghoff LLP
McDonnell Boehnen Hulbert & Berghoff LLP rankings
USA Guide 2023
Illinois
Intellectual Property
1 Department