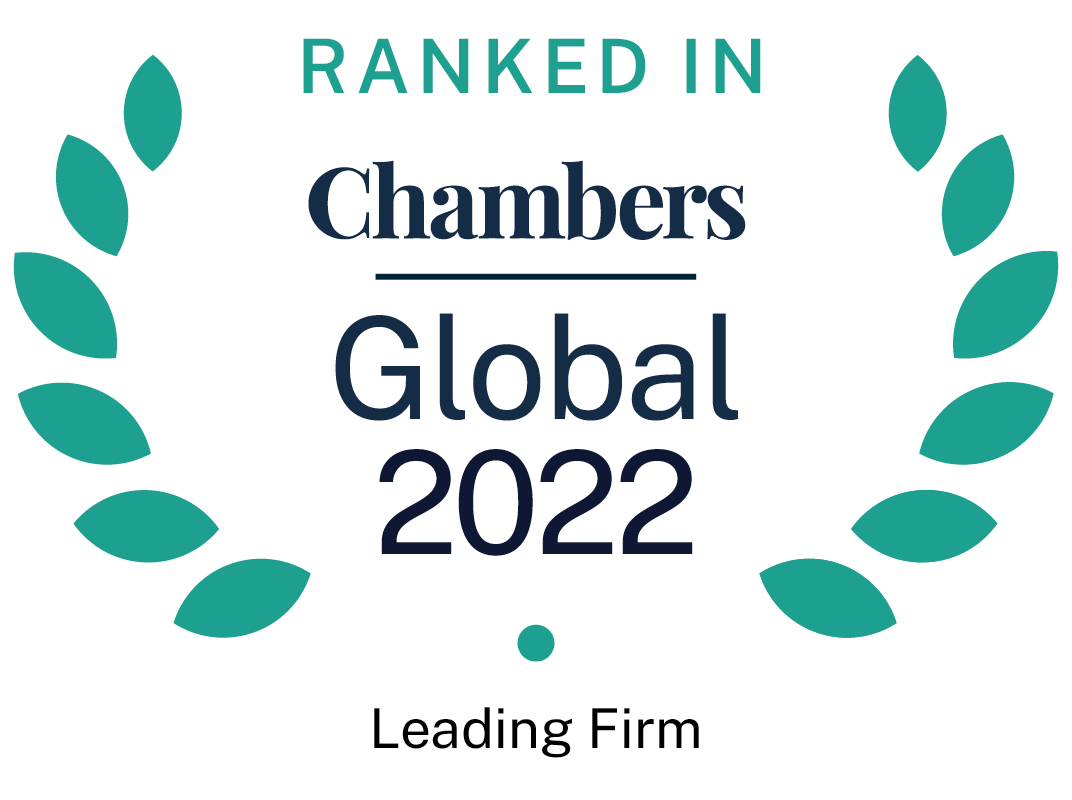 About
Provided by McConnell Valdés LLC
Global
Managing Director: Arturo J García-Solá
Number of partners: 43
Number of lawyers: 99
Languages: English, Spanish
Firm Overview:
McConnell Valdés is the largest law firm in the Caribbean and one of the biggest Hispanic owned firms in the world. As the exclusive member firm of Lex Mundi, the world's leading association of independent law firms, and of Club de Abogados Iberoamérica, this full-service firm covers every aspect of doing business in Puerto Rico.
Main Areas of Practice:
Commercial Financing:
Representation of financial institutions and borrowers in structuring and documenting credit transactions. Among these are secured and unsecured credit facilities, subordinated debt financings, loan participations, letters of credit, project financing, acquisition financing, loan restructuring and work-outs. The firm also assists in the purchase of assets of failed institutions, and in the acquisition and sale of leasing and financing operations, portfolios of loans, leases and other assets.
Corporate:
Counsel local and international clients on sophisticated corporate and regulatory matters. The firm's client base ranges from individuals and privately-held businesses to publicly-traded companies in the financial, health care, insurance, pharmaceutical, retail and telecommunications industries.
Corporate & Public Finance:
Representation of issuers, underwriters, investment companies, financial institutions and government instrumentalities in a wide range of securities transactions and regulatory compliance issues.
Environmental, Energy & Land Use:
Provides counsel in transactions, project permitting, regulatory enforcement, environmental litigation, and legislative and rulemaking affairs. The group is best known for having a leading role within the energy industry in Puerto Rico, as well as for its ability to handle complex, multi-jurisdictional oil and petroleum litigation.
Financial Institutions:
Ample experience in federal and local financial institutions' regulatory matters. Banks, bank holding companies, investment companies, broker dealers and other financial institutions rely on its advice on regulatory matters and banking operations issues, as well as personal and corporate trust matters and innovative banking and non-banking products, services and structures.
Government Affairs:
With more than 20 attorneys and professional staff, McV has the largest government affairs practice in Puerto Rico. Attorneys are seasoned professionals with many years of distinguished public service experience including the US Congress, the Puerto Rico Legislature, La Fortaleza, private corporations, major law firms, national and local political parties and gubernatorial and presidential campaigns. They combine substantive experience, detailed knowledge of the legislative process and access to the key decision-makers, both in San Juan and Washington, DC.
Healthcare:
Designs and implements strategies for integrated delivery systems, physician joint ventures, acute and long-term care providers, and ancillary service providers. The firm also provides advice on healthcare facility construction, financing and operation, as well as antitrust, licensing and certification matters.
Hospitality:
Having participated in the financing of all major hotel and resort projects in Puerto Rico in the last decades - representing hotel developers, managers and financing providers – the firm's expertise in hotel and resort development is unmatched. The firm spearheaded the conceptualisation and drafting of the Tourism Development Act of 2010, the main legislation for the development of hospitality facilities, which allowed Puerto Rico to become one of the most important tourist destinations in the Caribbean.
Infrastructure/Private-Public Partnerships:
The firm has built an exceptional track record by helping clients successfully develop, build, finance, operate, and maintain major infrastructure projects. The firm made history when it represented a consortium in a $1 billion transaction that was the first public-private partnership established under the Puerto Rico Public Private Partnerships Act of 2009. It also advised in the formation of the Puerto Rico P3 Association, and continue serving as its counsel.
Insurance:
With an emphasis on regulatory matters, the firm represents insurance companies, service contract providers and insurance producers — agencies and brokers — in a full range of licensing and organisation matters, mergers and acquisitions, corporate reorganisations, and liquidation/dissolution processes.
Intellectual Property:
Comprised of corporate and litigation attorneys, the team is recognised as one of the most accomplished intellectual property teams in Puerto Rico. It has been overwhelmingly successful in obtaining injunctions against the importation of counterfeit, infringing and gray market products into Puerto Rico; injunctions in false advertisement cases; and injunctions in right-of-publicity cases.
International Banking & Financial Entities (IFEs & IBEs):
McConnell Valdés advises IBE's and IFE's with everything from initial permit requests to organising all aspects of the corporate organization and licensing process. The firm also provides counsel on various regulatory, tax, employment, and other issues that arise in the course of their doing business and assists investors in the purchase and sale of existing entities, and in their financing and capital raising efforts. In the IBE and IFE field, McConnell Valdés attorneys have a depth of experience unique to the Puerto Rico market.
Labour & Employment:
The firm is best known for handling complex labour litigation dealing with retaliation, sexual orientation and identity discrimination, and wrongful discharge. It is also recognised for exemplary work in complex labour management relations and wage and hour litigations.
Litigation:
The litigation group is well known for strategic thinking and consideration of clients' business interests. In handling a wide range of complex and novel litigation, such as petroleum litigation, securities, tax litigation, product liability, and class action matters, the firm has a proven track record of unprecedented victories that firmly plants the group as one of Puerto Rico's top litigation practice.
Mergers & Acquisitions:
The team is comprised of attorneys from the corporate, tax, real estate, environmental, labour and financing teams, which are all necessary to structure and close complex transactions successfully. It has participated in most of the M&A transactions in recent history.
Real Estate:
The team is well known for its leading role in the representation of clients in the drafting and negotiation of agreements for the development and construction of multi-million dollar projects in the retail, housing, industrial and commercial industries. Its expertise in structuring real estate transactions, including entity selection and debt and equity mix is well known in Puerto Rico and abroad.
Recovery Financing:
McConnell Valdés assists clients looking to jump-start Puerto Rico's economy and help the island achieve long-term, sustained economic growth. The firm's attorneys combine substantive experience and detailed knowledge of federal recovery programs, affordable housing finance programs, public financing and procurement, and have access to key decision-makers, both in Puerto Rico and Washington, D.C.
Securities & Securities Litigation:
The team represents issuers, underwriters, investment companies, financial institutions and government instrumentalities in a full range of financing transactions and regulatory compliance issues under federal and Puerto Rico laws. The team also has broad experience in financial institutions' dispute resolution proceedings.
Tax & Tax Litigation:
As the only stand-alone tax group in Puerto Rico, this team helps some of the world's leading companies minimise their tax burdens — and maximise the benefits of doing business in Puerto Rico — by providing federal and local tax advice on the formation, operation, restructuring and disposition of business entities on the island. Tax litigators represent clients at every level and in every type of dispute resolution with tax authorities.
Ranked Offices
Provided by McConnell Valdés LLC
Puerto Rico - Head office
McConnell Valdés LLC rankings
Global Guide 2022
Filter by
Puerto Rico
Corporate/Commercial
1 Department
4 Ranked Lawyers
Department
Lawyers
Corporate/Commercial: Real Estate
4 Ranked Lawyers
Lawyers
Dispute Resolution
1 Department
2 Ranked Lawyers
Department
Lawyers