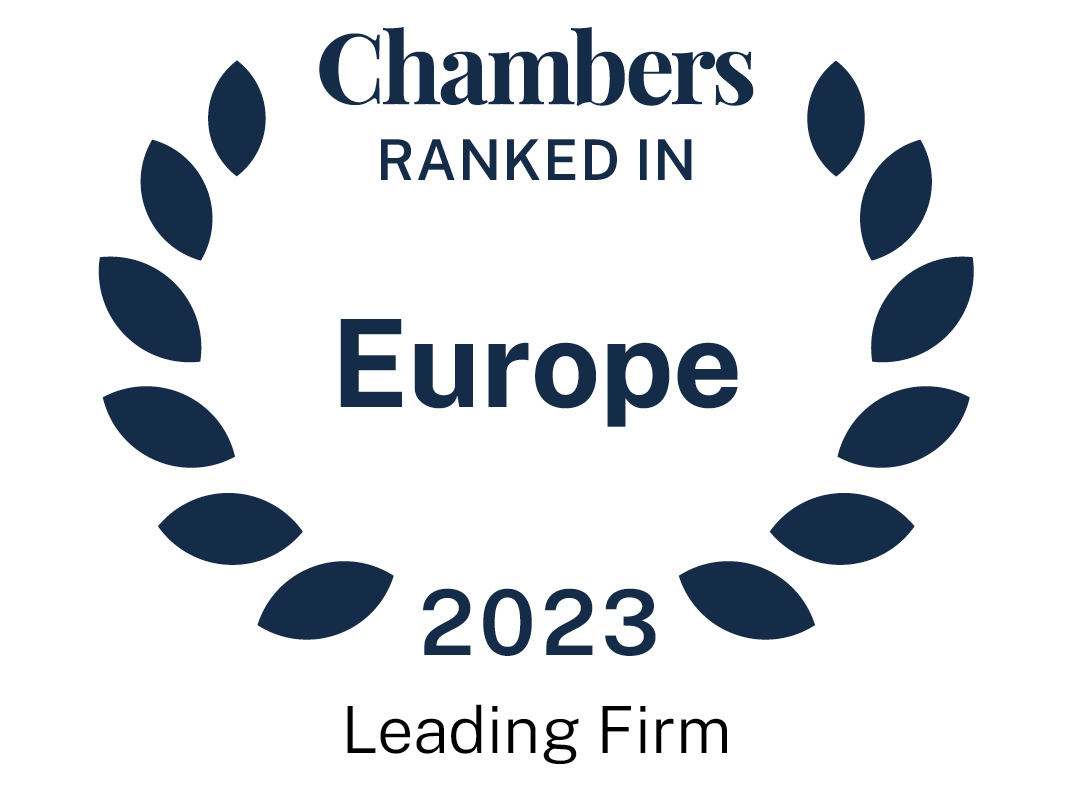 About
Provided by Maverick Advocaten
Europe
Firm profile Chambers 2023 – Maverick Advocaten N.V.
Managing Partners: Diederik Schrijvershof, Martijn van de Hel, Cyriel Ruers
Number of partners: 3 Number of lawyers: 8
Languages: Dutch, English, German
Firm Overview:
Maverick Advocaten is the independent and leading competition law firm in the Netherlands. The team has vast experience at the top of the Dutch legal profession. The lawyers provide advice on Dutch and EU competition law, including cartels, abuse of dominance, (second phase) merger control, public procurement and cartel damage claims. They also frequently advise clients on economic regulation, consumer law and EU law (including state aid and unfair competition). The team regularly represents clients in proceedings before the Dutch and EU courts, the Netherlands Authority for Consumers & Markets, the European Commission and the Dutch Healthcare Authority. Maverick Advocaten represents clients in a wide variety of sectors, including healthcare, pharmaceuticals, agri and food, FMCG, energy, transport, retail, fintech, media and communications.
Recent Work:
Representing FMN in civil proceedings against the Dutch State for the proposed awarding of the main rail network concession to the incumbent railroad company NS and in a complaint procedure with the European Commission about the rail regulation
Successfully representing 200 hundred GPs in preliminary relief proceedings against healthcare insurer Zilveren Kruis for a higher reimbursement of GP care 2022/2023
Successfully representing Funda fending of an abuse of dominance complaint of a rival at the Netherlands Authority for Consumers & Markets
Representing KLM in proceedings against a fine imposed by the Inspectie Leefomgeving en Transport (Human Environment and Transport Inspectorate)
Successfully representing a landlord of retail premises in a dispute with department store Hudson's Bay regarding an alleged cartel
Successfully representing MKB Multifunds in proceedings against the Netherlands Authority for Consumers & Markets before the Rotterdam court related to a violation of the Public Enterprises (Market Activities) Act by the Ministry of Economic Affairs and Climate Policy
Assisting Decathlon with the obtainment of acommitment decisionof the Netherlands Authority for Consumers & Markets, regarding potentially misleading sustainability claims in the clothing industry
Assisting the shareholder of Scholle IPN with the sale of Scholle IPN to SIG Combibloc
Advising Stichting De Bevlogen Huisartsen (Foundation of Inspired General Practitioners) on the Integraal Zorgakkoord (Integral Care Agreement)
Successfully representing an association of distributors of background music in a claim for abuse of dominance against the Dutch collective management organization Buma/Stemra
Advising a software company on the first application of the Dutch Investment Screening Bill to potential future participations by (foreign) investors
Representing a large mental healthcare provider claiming cost-covering reimbursement of acute mental healthcare in 2020 and 2021
Assisting real-estate traders with a damages claim against the Netherlands Authority for Consumers & Markets after annulment of a fine by the highest court for alleged collusion
Successfully representing Midac in a damages claim against the Netherlands Authority for Consumers & Markets after annulment of a fine by the court for alleged price-fixing involving forklift truck batteries
Winning a case of a rental agency before the Dutch Trade and Industry Appeals Tribunal in challenging an order subject to a penalty imposed by the Netherlands Authority for Consumers & Markets
Assisting SPIE with the notification of the acquisition of Strukton Worksphere to the European Commission
Successfully representing an energy supplier in appealing a fine of EUR 1.25 million imposed by the Netherlands Authority for Consumers & Markets
Successfully respresenting an HIS/EHR supplier in a preliminary relief proceeding against the Netherlands Authority for Consumers & Markets before the Trade and Industry Appeals Tribunal ('CBb')
Successfully submitting enforcement requests against Zilveren Kruis en VGZ to the Dutch Healthcare Authority on behalf of several healthcare providers
Key Clients:
Achmea, ADG, ALLRAIL, Arkin, Asker, Decathlon, DHL, Eneco, Erasmus MC, FMN, Funda, GGNet, Gimv, KLM, Mediq, Midac, De Nederlandse GGZ, Nordian, Parnassia Groep, Standard Investment, SPIE, Van Loon Groep, Vion, Waterland
Contacts:
■Martijn van de Hel
Tel: +31 20 238 2002
Email: [email protected]
■Diederik Schrijvershof
Tel: +31 20 238 2003
Email: [email protected]
■Cyriel Ruers
Tel: +31 20 238 2015
Email: [email protected]
Ranked Offices
Provided by Maverick Advocaten
Netherlands - Head office
Maverick Advocaten rankings
Europe Guide 2023
Filter by
Netherlands
Competition/European Law
1 Department
2 Ranked Lawyers
Department
Lawyers
Martijn Van de Hel
Head of Competition/European Law
Diederik Schrijvershof
Head of Competition/European Law
Healthcare
1 Department
1 Ranked Lawyer
Department
Lawyers
Diederik Schrijvershof
Head of Healthcare
Other Lawyers
Articles, highlights and press releases
30 items provided by Maverick Advocaten