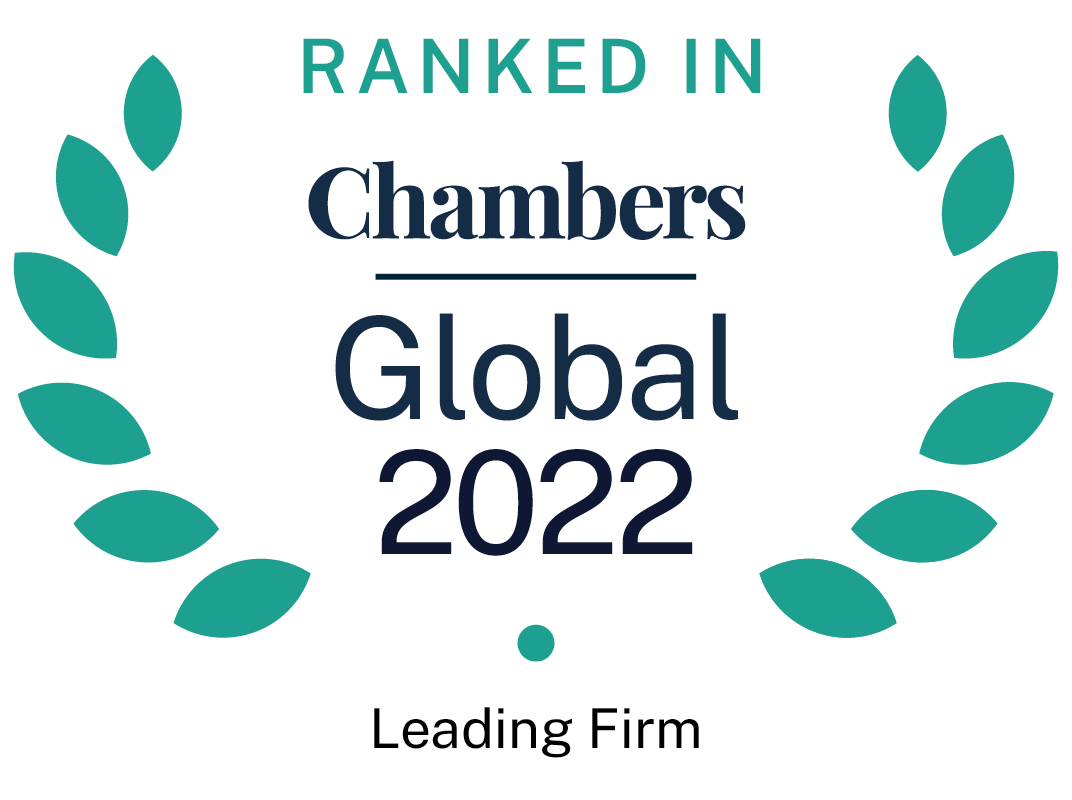 About
Provided by LOVILL
Global
Managing Partners: Cristina Lopez / Elizabeth Heurtematte
Senior Partners: Cristina Lopez / Elizabeth Heurtematte
Number of partners: 2
Number of other lawyers: 10
Languages: English, Spanish
Firm Overview
LOVILL is recognised by clients and international publications as a leading firm in Panama. It is well known for its capacity to manage complex legal disputes, including civil and commercial litigation, national and international arbitration, mediation and extrajudicial negotiations in industries such as construction, logistics, retail, financial and insurance services, representing investors and sovereign states. The firm is also recognised for its corporate expertise and transactional work with multinational corporations and companies investing in Panama. LOVILL combines true multidisciplinary teams in said areas, making the firm a preferred choice for advising on local and international transactions. The firm is known for managing multijurisdictional cases, transactions and operations that require working with international law and its attorneys are trained to work effectively with international teams.
LOVILL uses a creative, pragmatic and business-oriented approach to solving problems. The firm typically acts as leading counsel, managing on behalf of clients all legal matters related to their operations in the country. The firm acts as their trusted advisors, assisting in all legal matters and providing guidance on how to navigate the complexities of doing business in Panama. LOVILL uses a custom-made knowledge management system (intelligent checklists, workflow systems, document assembly and Intranet), which allows attorneys in all practice groups to work more efficiently focusing on what really matters to the client: effective and efficient legal work and strategy. All attorneys are bilingual and hold degrees from top ranked universities in Panama, US and Europe.
Main Areas of Practice
Corporate and Business Law/M&A:
LOVILL represents clients in complex international corporate transactions, as well as legal matters required in the regular course of business. LOVILL represents clients in due diligence of companies, mergers and acquisitions, joint ventures, restructuring of companies, amongst other related transactional work. LOVILL also offers comprehensive corporate Iegal services to clients currently established or that wish to establish business operations in Panama. The firm assists companies and individuals in the formation of the best corporate structure for their business, drafting and negotiating all types of commercial agreements and other related services.
Dispute Resolution:
LOVILL is experienced representing clients in actions before Panamanian courts, and in local and international arbitration. The team provides creative and innovative strategies for complex cross-border disputes. Attorneys and legal assistants in the department have represented Panama before the International rounds of the Philip C. Jessup Law Moot Court Competition, the most prestigious moot court competition in the world. This experience deeply shapes the attorney's experience and perspective on International law and the ability to present persuasive arguments. LOVILL has been the national sponsor of this competition for almost ten years. At LOVILL each client is given a tailor-made solution and strategy that considers law, process, and commercial Impact.
Real Estate:
LOVILL has highly qualified professionals offering innovative legal advice on all matters related to real estate law in Panama such as: purchase and sale of properties, restructuring of real estate holdings real estate project development, incorporation to the condominium ownership regime, drafting of co-ownership regulations, zoning changes, possessory rights, titling processes, and development planning in general, amongst others.
Banking & Finance:
LOVILL provides advice to banks, brokerage firms, investment managers, and other financial institutions on regulatory matters, including compliance, licensing, and other related processes. LOVILL is an expert in carrying out due diligence processes in connection with the purchase and/or sale of banks, brokerage houses, security advisory firms, amongst other financial regulated entities and in the preparation, negotiation, and review of finance agreements, secured transactions, guarantee agreements, and other related complementary financial contracts.
Tax:
LOVILL is experienced in preparing and developing corporate structures and giving tax advice to international clients that seek to invest or start operations in Panama. Services in this area include tax advice to companies for the acquisitions of local businesses and investments, legal advice on taxes in general and application for special tax regimes, advise on international taxation treaties, representing clients before the tax authority, among others.
Global Wealth & Private Client:
LOVILL advises local and international clients in estate planning with the purpose of securing non judicial and tax effective succession process. Services in this practice areas include: drafting wills, formation of Private Interest Foundations and regulations, preparing family protocols, amongst others, LOVILL works closely, with clients' counsel and tax advisors in country of origin to create the best solution for each case. LOVILL also advises local and international clients seeking to invest in Panama or clients with investments that seek to form a family office.
Labour and Immigration Law:
LOVILL offers comprehensive advice on immigration law. Its services include an analysis of each client's situation and needs, guidance on the different types of visas available, and assistance to select the visa type that best fits each client offering timely responses and a systematic follow-up if the clients process. The firm assists both companies acting on behalf of employees and private clients. LOVILL advises clients on the drafting, reviewing and termination of employment contracts, work permits for foreign nationals, and compliance with labour laws. Likewise, LOVILL represents corporations before the Conciliation Boards of the Ministry of Labor (MITRADEL).
Compliance/AML Regulations:
LOVILL offers due diligence services to identify risks and recommend necessary protocols to comply with applicable FATF regulations in order to avoid sanctions and/or fines by the competent regulatory authorities. The firm has advised companies established in Panama in a multitude of industries to comply with the AML regulations applicable to their activity, as well as providing training to the client's compliance officer and staff and assist them to develop tailored Know Your Customer (KYC) policies.
International Work
LOVILL's clients are both national and global players from the private and public sector, including multinational companies, sovereign states and international law firms seeking assistance on behalf of their clients. Client portfolio includes:
Closely held local and international businesses.
Family offices from around the world regarding in their investments in Latin America.
Public and multinational companies in their operations in Panama and Latin America.
Private clients.
Sovereign states as part of our international public law practice in dispute resolution and arbitration.
Our client's activities are in the sectors of finance, tourism, infrastructure, real estate, logistics, security, construction, telecommunications, technology, consumer products and services, among others.
LOVILL rankings
Global Guide 2022
Filter by
Panama
Corporate/M&A
1 Department
3 Ranked Lawyers
Department
Lawyers
Dispute Resolution
1 Department
1 Ranked Lawyer
Department
Lawyers