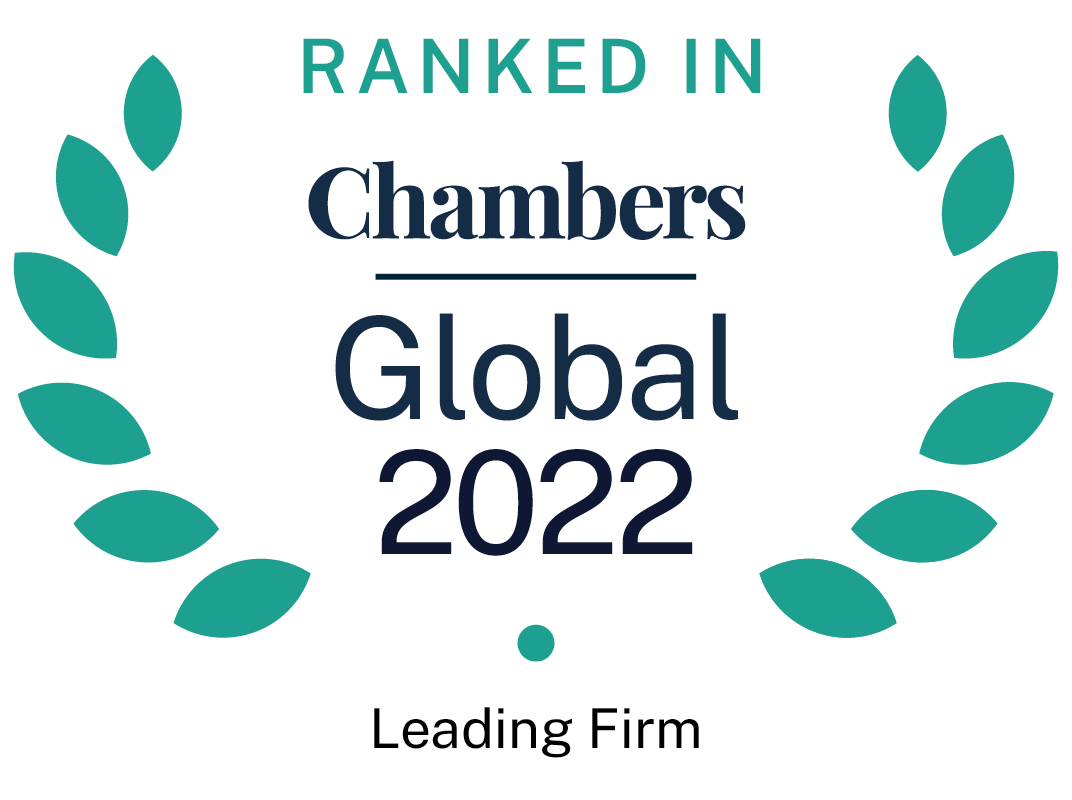 About
Provided by LEXWORK International
Global
Network Chairman:
Lexwork Europe & Asia: Derek McCulloch
Lexwork Americas: Andres Chirgwin
Number of Member Firms: 50
Number of Lawyers: +3500
About Us
Lexwork International is an association of high quality mid-sized independent law firms with offices in major cities located across Americas, Europe and Asia.
Lexwork International is not an ordinary law firm association. Dedicated individuals from all law firms are actively involved with Lexwork International and have driven its growth into new cities every year. When an email is sent out seeking a referral to a law firm in a different jurisdiction, there is always a quick response.
Members of Lexwork International know each other well as a result of high attendance at our annual in-person meetings and participation in regular conference calls. Everyone is extremely helpful often reaching out beyond the network to ensure member firms can be responsive to their clients and find a referral to an appropriate law firm in places where we currently do not have a Lexwork member.
The network is also an association of like-minded firms, with the desire to provide clients with high quality, cost-effective advice and legal representation. Clients with legal needs in foreign countries can be referred to firms that are knowledgeable about local laws, regulations, and local customs. Because the lawyers make the initial contacts with network members on behalf of our clients, the transition to a law firm in a new jurisdiction is greatly simplified.
Lexwork International has proved to be a cost-effective and efficient solution for meeting the international needs of clients. As more of clients expand their businesses regionally, nationally, and internationally, our members can call upon legal professionals they know and trust to deliver high quality legal services.
The central administration of Lexwork International is undertaken by a coordinating committee composed of four lawyers from Lexwork Europe & Asia and four lawyers from Lexwork Americas which meet in person twice a year in addition to quarterly conference calls. Key contacts are Derek McCulloch, Gillespie Macandrew for Europe and Asia and Andres Chirgwin, Chirgwin for the Americas.
Lexwork member firms are full service, medium-sized and internationally focused law firms with deep knowledge across all major practice areas.
Practice Areas:
Anti-Trust
Arbitration & Mediation
Aviation
Banking & Finance
Bankruptcy
Capital Markets
Charities
Construction and Design Law
Corporate Law
Education
Emerging Companies & Venture Capital
Employment
Energy
Environment
Family Law
Finance
Food & Beverage
Franchising
Government Relations
Healthcare
Hospitality & Leisure
Immigration
Infrastructure
Insurance
Intellectual Property
International Investment & Trade
Litigation
Media
Mergers & Acquisitions
Natural Resources
Privacy & Data Security
Private Equity
Real Estate
Securities & Finance
Securities Regulation
Member Firms:
Asia
China: Duan Duan, Shanghai
Hong Kong: Tanner de Witt
India: Link Legal India Law Firms, New Dheli
Japan: Atsumi & Sakai, Tokyo
Pakistan: Mandviwalla & Zafar, Lahore
Singapore: DS Avocats, Singapore
Vietnam: DS Avocats, Hanoi
Vietnam: DS Avocats, Ho Chi Min City
Europe
Austria: Barnert Egerman Illigasch, Vienna
Belgium: MVVP, Brussels
Bulgaria: Gugushev & Partners Law Offices, Sofia
Czech Republic: LTA & Partners, Prague
Cyprus: Christodolous G Vassiliades & Co, Nicosia
Denmark: Lund Elmer Sandager, Copenhagen
England: BDBPitmans, London
Finland: Smartius, Tampere
France: DS Avocats, Paris
Germany:PPR & Partners, Düsseldorf
Hungary:Oppenheim, Budapest
Ireland: DFMG Solicitors, Dublin
Italy: Masotti Cassella, Milan
Netherlands: Florent, Amsterdam
Poland: Porwisz I Partneri, Krakow
Portugal: SRS Advogados, Lisbon
Scotland: Gillespie Macandrew, Edinburgh
Spain: MES Advocats i Gestió SLP, Barcelona
Sweden: 7 Wise Advokatbyrå, Stockholm
Switzerland: Stiffler & Partners, Zurich
Tunisia: DS Avocats, Tunis
Turkey: AYA Law
Central America
Costa Rica: Sfera,San José
El Salvador: Sfera, El Salvador
Guatemala: Sfera, Guatemala
Honduras: Sfera, Tegucigalpa
Honduras: Sfera, San Pedro Sula
Nicaragua: Sfera, Managua
Panama: Mendoza, Arias, Valle & Castillo, Panama City
North America
Canada:
De Grandpré Chait, Montreal
Nelligan Law, Ottawa
Shibley Righton LLP, Toronto
Mexico:
Cuevas y Lugo, S.C., Mexico City
USA:
Buchalter, California
Berger Singerman, Florida
Freeman Mathis & Gary, LLP, Georgia
Taft Stettinius & Hollister, Illinois
Kightlinger & Gray, LLP, Indiana
Whitford, Taylor Preston LLP, Maryland
Sherin and Lodgen LLP, Massachusetts
Foster Swift LLP, Michigan
Harter Secrest & Emery LLP, New York
Walter Haverfield LLP, Ohio
Buchalter, Oregon
Fox Rothschild LLP, Pensylvania
Gray Reed, Texas
Dewitt Ross, Wisconsin
South America
Argentina:A&F Allende Ferrante Buenos Aires
Brazil:Rayes & Fagundes Advogados, São Paulo
Chile: Chirgwin, Santiago
Colombia: Muñoz Tamayo & Asociados, Bogotá
Paraguay: Fiorio, Cardoza & Alvarado Law Firm, Asunción
Peru: Martinot Abogados, Lima
Uruguay: Bergstein Abogados, Montevideo
Ranked Offices
Provided by LEXWORK International
LEXWORK International rankings
Global Guide 2022
Filter by
Global Market Leaders
Leading Law Firm Networks
1 Department
Department
Leading Law Firm Networks