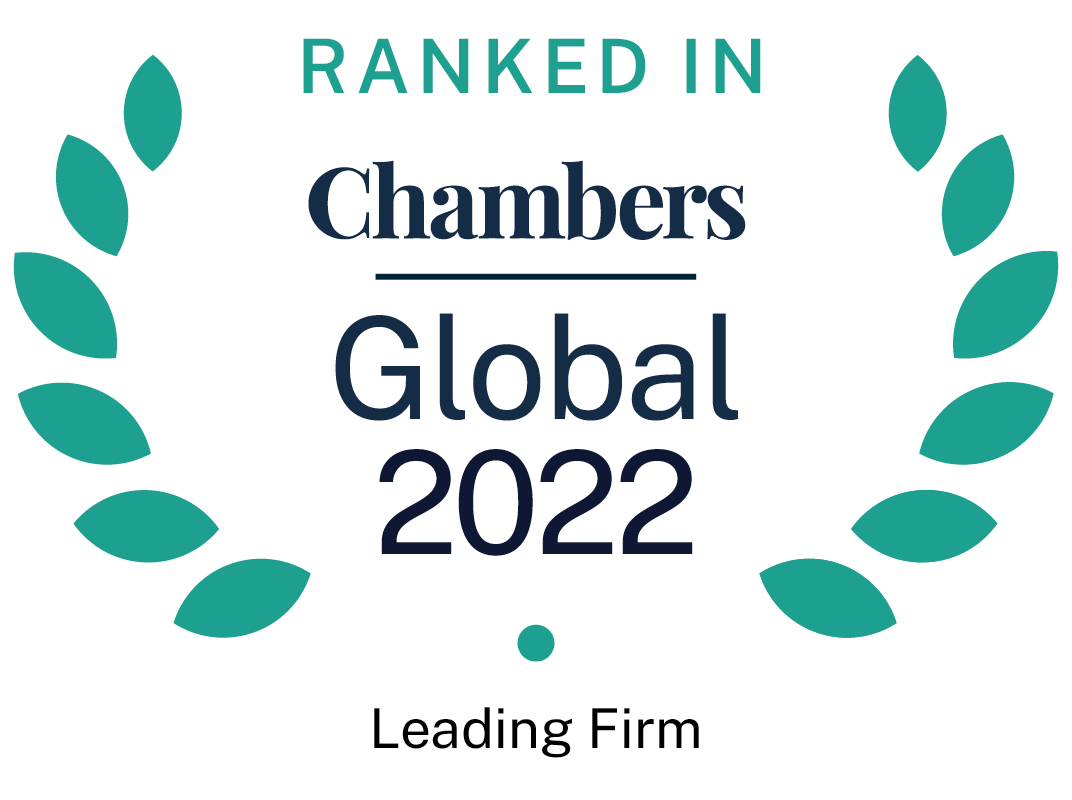 About
Provided by LEX Africa
Global
Chairman: Pieter Steyn (South Africa)
Management Committee Members: Colette Kacoutie (Cote d'Ivoire), Rachel Mbai (Kenya), Dev Erriah (Mauritius), Pedro Couto (Mozambique), Beate Loch (Namibia), Osayaba Giwa- Osagie (Nigeria), Mamadou Mbaye (Senegal), FAyaz Bhojani (Tanzania), Alice Namuli Blazevic (Uganda), Sternford Moyo (Zimbabwe); Pathy Liongo (DRC)
Number of members: 29
Languages: Arabic, Afrikaans, English, French, German, Portuguese, Swahili, Indigenous Languages
Firm Overview:
LEX Africa is an alliance of leading law firms in twenty-eight African countries. Established in 1993, it is Africa's first and largest legal alliance. Members specialise in general corporate, regulatory and commercial laws as well as dispute resolution. Each member is a full service law firm with expert knowledge and experience in both local law and the local business, political, cultural and economic environment.
With an almost thirty year track record of assisting and advising clients on their African business activities, LEX Africa's offering effectively covers the entire African continent and provides a valuable resource for businessmen and investors in Africa.
More than six hundred lawyers form part of the Pan African legal team providing cross-border and local African legal solutions for clients wherever they wish to do business in Africa. Apart from the Alliance's Chambers and Partners ranking, LEX Africa has many other accolades, including being a winner of the African Legal Awards 2020 - African Network/Alliance of the Year.
LEX Africa's management office is situated at the offices of the South African member, Werksmans Attorneys. LEX Africa publishes popular business and specialist legal guides on doing business in Africa, mining, insolvency and restructuring and the enforcement of foreign judgments and arbitral awards. The guides are available for download from LEX Africa's website www.lexafrica.com.
Main Areas of Practice:
Banking & Finance, Investment Funds & Private Equity
Business Crimes/ Anti Corruption & Investigations
Competition/Antitrust
Construction & Engineering
Corporate Mergers & Acquisitions
Cyber Law, Blockchain, Fintech & Technology
Data Protection
Dispute Resolution
General Business Law
Healthcare & Life Sciences
Infrastructure, Energy & Projects
Insolvency & Business Restructuring
Intellectual Property
Labour & Employment
Local Investment Laws & Indigenisation
Media, Broadcasting & Communications
Mining, Environmental & Resources
Property Law & Real Estate
Tax
Member Countries:
Algeria, Angola, Botswana, Burkina Faso, Cameroon, Cote d'Ivoire, Democratic Republic of the Congo, Egypt, eSwatini, Ethiopia, Ghana, Guinea, Kenya, Lesotho, Malawi, Mali, Mauritius, Morocco, Mozambique, Namibia, Nigeria, Rwanda, Senegal, South Africa, Tanzania, Tunisia, Uganda, Zambia and Zimbabwe.
Recent Work:
■ Angola: FBL Advogados - Joint Venture between German LSG Europa/Africa, TAAG Angolan Airlines and Airport Authority ENANA
■ Botswana: Armstrongs: Acted for the IFC in its ground-breaking listing of its Pan-African Bond
■ Cameroon: D. MOUKOURI & Partners: Advised two leading telecommunications multinationals in a merger project to form a jointly owned and controlled company in Central and West Africa. This joint venture company is the first to provide standard and technical interoperability services for mobile money payments and transfers in Africa
■ Ghana: Bentsi-Enchill Letsa & Ankomah: Acted for the Africa Trade Finance in connection with a USD 100 million syndicated trade finance facility to CAL Bank (Ghana) Limited to be used for funding forex trading
■ Guinea Conakry: Thiam & Associés: Assisted the lenders on the USD 823 million financing of Compagnie des Bauxites de Guinée (CBG) for the expansion of its Sangaredi bauxite mine in the Republic of Guinea
■ Kenya: Kaplan & Stratton: The firm represented America Tower International, Inc. in their acquisition of 715 tower sites from Telkom Kenya Limited. This flagship deal marked the company's entry into the East African market
■ Mozambique: CGA: Provided legal assistance relating to the Restructuring of the share capital of Moza Banco, S.A. and subsequent Merger between Moza Banco and Banco Terra, S.A
■ Nigeria: Giwa-Osagie & Co.: The Visa acquisition of shares in Interswitch Company. The firm represented Visa in the transaction and obtained the approval of Federal Competition and Consumer Protection Council (FCCPC) as well as the Central Bank of Nigeria (CBN) for the transaction
■ South Africa: Werksmans Attorneys: Advised Comair Ltd (Comair) in relation to the transaction contemplated by the business rescue plan which entails the acquisition of 99% of the shareholding in Comair by a consortium of investors, compromising certain individuals, and an investment vehicle
■ Tanzania: FB Attorneys: Advised Mantra on the application for a suspension of their Special Mining Licence
■ Uganda: KATS Advocates: Advised on the American Towers Corporation Uganda (ATC) – Eaton merger across six countries with Uganda being the most important component. Deal value is over USD 1.8 billion. Largest telecom merger in the region in 2019 and largest merger in Uganda in 2019
■ Zambia: Corpus Legal Practitioners: Legal representation to MTN Zambia, before the Competition and Consumer Protection Commission, regarding a notice of investigation into allegations of abuse of dominance and anti-competitive trade practices instituted by Vodafone Zambia, a business competitor in the provision of telecommunication products and services
■ Zimbabwe: Scanlen & Holderness: Involved in a transaction to fund the largest independent Media Group in the country through introduction of fresh capital
Member Firms:
Algeria - Loucif + Co
Angola - FBL Advogados
Botswana - Armstrongs
Burkina Faso - SCPA Kam & Some
Cameroon - D. MOUKOURI & Partners
Cote d'Ivoire - F.D.K.A Association d'avocats
DRC - Pathy Liongo & Associates (PLA)
Egypt - Marghany Advocates
Ethiopia - GeTS Law Office
Ghana - Bentsi-Enchill, Letsa & Ankomah
Guinea –THIAM & Associés
Kenya - Kaplan & Stratton
Lesotho - Webber Newdigate
Malawi - Sacranie, Gow & Company
Mali - Satis Partners
Mauritius - Erriah Chambers
Morocco - I & I Law Firm
Mozambique - Couto, Graca & Associados (CGA)
Namibia - Koep and Partners
Nigeria - Giwa-Osagie & Company
Rwanda - Certa Law
Senegal - Mame Adama Gueye and Partners
South Africa - Werksmans Attorneys
Swaziland –Robinson Bertram
Tanzania - FB Attorneys
Tunisia - MEDLAR Lawyers and legal advisors
Uganda - Katende, Ssempebwa & Company Advocates
Zambia - Corpus Legal Practitioners
Zimbabwe - Scanlen & Holderness
Ranked Offices
Provided by LEX Africa
South Africa - Head office
LEX Africa rankings
Global Guide 2022
Filter by
Africa-wide
Leading Regional Law Firm Networks
1 Department
Department
Leading Regional Law Firm Networks
Articles, highlights and press releases
6 items provided by LEX Africa
Slide 1 of 3
Guide to Insolvency and Business Restructuring in Africa
The purpose of the guide is to share pertinent data and information with all of you, which will provide you with a better understanding of each of the relevant jurisdictions' approach to insolvency and restructuring matters.
Slide 2 of 3
Guide to Doing Business in Africa
Doing business in Africa is associated with diverse challenges and risks and must accordingly be founded on a strong legal base. The LEX Africa Guide to Business aims to give you a better understanding of the business and investment frameworks in 26 African countries.
Interview with first African president of the IBA
Sternford Moyo, the Chairman and Senior Partner of Scanlen and Holderness takes office as the International Bar Association (IBA) President. LEX Africa Chairperson, Pieter Steyn interviewed Mr Moyo on his new role and he gives insight to some of his plans as IBA President.
Slide 3 of 3
Developments in Competition Law in Africa
African States are increasingly implementing and enforcing competition laws both on a national and a regional basis. This has important implications for foreign and local businesses operating in Africa.