Kuri Breña, Sánchez Ugarte y Aznar, S.C.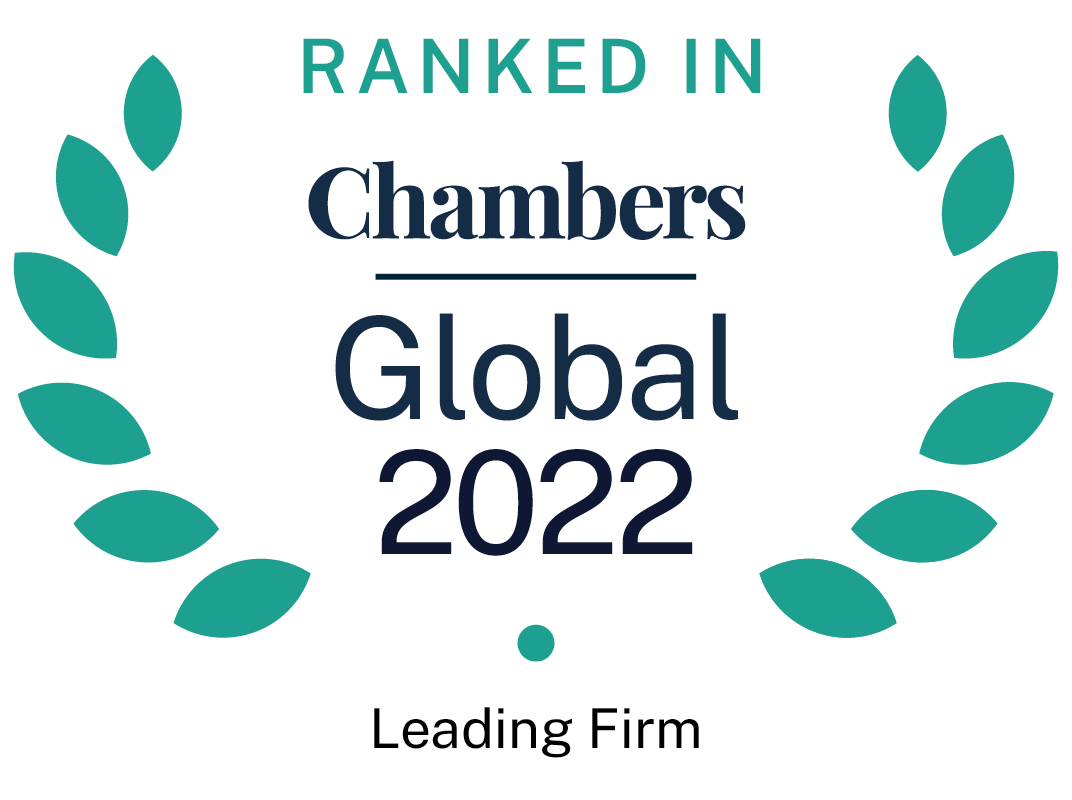 About
Provided by Kuri Breña, Sánchez Ugarte y Aznar, S.C.
Global
Number of partners worldwide: 9
Number of other lawyers worldwide: 30
Number of counsel: 2
Firm Overview:
Kuri Breña, Sánchez Ugarte y Aznar, S.C. is a leading corporate law firm located in Mexico City that provides efficient, dynamic and personal services with a business perspective. Since its foundation in 1990, it has implemented some of the largest Mexican privatisations in the financial and industrial sectors; it has taken part in the design of important infrastructure projects, and has conducted the negotiation and implementation of some of the most important financial restructurings in Mexico. The firm has robust tax and antitrust capabilities lead by a highly regarded tax specialist and the former president of Mexico's Antitrust Commission. With high ethical standards and commitment, the firm participates in the negotiation and implementation of mergers and acquisitions, private equity transactions, financings and equity and debt offerings in the public markets. The firm constantly innovates in structured financing and real estate transactions, as well as in antitrust matters.
Main Areas of Practice
Capital Markets:
The firm has developed an important practice in the structured financing area. It works with bond and financial intermediaries for the design and implementation of securitisation structures for several kinds of assets.
The firm is a recognised leader in this area and has been involved in a large number of transactions in the securities market. It serves as advisors for Mexican entities when issuing debt and equity securities in Mexico, as well as in public and private placements aboard. The firm is involved in obtaining the approvals from the National Banking and Securities Commission, including registration of securities at the National Securities Register and in their listing in the corresponding securities exchange. The firm conducts due diligence participates in the drafting of prospectuses, offering notices and other placement materials, negotiates placement agreements, trust and other related documents and issues the required legal opinions. The firm also serves as advisors on corporate governance and compliance with reporting obligations for several companies.
Corporate:
The firm is an expert in the operations of Mexican companies, as well as in advising multinational companies doing business in Mexico, either directly or through Mexican subsidiaries. Its corporate practice includes all kinds of legal matters related to the activities of Mexican companies, such as their organisations, the decision-making process, corporate management and governance, mergers, acquisitions, investments, purchase and sale of assets; corporate finance, joint ventures, private equity and venture capital investments and corporate reorganisations. The firm also interprets and applies current regulations for specialised industrial sectors such as technology, telecommunications, auto parts and pharmaceutical, among others.
Financing:
The firm specialises in the structuring and implementation of finance programs, as well as in securitisation transactions and structured financing backed by specific assets. The firm designs and implements transactions related to real and personal property, including financing for equipment, vessels and aircraft. Its experience in the design, negotiation and implementation of debt restructuring plans is an integral part of its financing practice. The firm has actively been involved in several of the biggest debt restructuring transactions in the country. The firm also offers services to Mexican and international financing institutions. Several foreign banks and other entities that are active in the financial services market with transactions in Mexico are among its clients.
Real Estate:
The firm negotiates and designs real estate purchase, sales or leasing transactions for resorts, commercial and industrial developments through various structures, such as real estate trusts, sale and lease back transactions, usufruct and development and management agreements, among others. Its advice in financing transactions for resorts, hotels and shopping centers includes a review of regulatory aspects relating to the acquisition of real estate, permits, environmental requirements and the structuring and implementation of security interest. The firm conducts real estate acquisition and development transactions in restricted zones on behalf of foreign companies or Mexican companies with foreign investment. Also, the firm is regularly involved in transactions for mortgage lenders and the transfer of mortgage loan portfolios.
Mergers & Acquisitions:
The team has broad experience in the acquisition and sale of Mexican companies, and in the implementation of share-holder control transfer as asset sales mechanisms. The firm has acted as advisors for investment funds, selling and purchasing shareholders and the target companies properties. It structures and implements company mergers, stock acquisitions and the purchase and sale of ongoing business concerns. Its ser-vices include the drafting and negotiation of purchase and sale agreements, the issuance of corporate authorisations, compliance with regulatory requirements, tax analysis and permits from the relevant government authorities. It has been actively involved in the privatisation processes of some of Mexico's leading industrial and financial companies. As part of the firm's mergers and acquisitions practice, it prepares concentration filings for Mexico's Federal Economic Competition Commission and obtains other regulatory approvals.
Energy & Infrastructure:
The firm advises government entities in the design, structure and implementation of infrastructure and energy projects, and also domestic and foreign companies in their participation in such projects. The firm's experience includes roads, railways, ports, telecommunications, water and sanitation, hospital, electrical, hydrocarbons, refineries, gas and oil among other. The firm are actively involved in projects of sponsors, as well as in public private partnerships. Its experience includes representing federal, state and local governments as well as domestic and foreign bidders, consortium, developers and operators. The firm provides its clients with comprehensive, timely and efficient advice with high added value including, among others, risk and legal viability analysis, regulatory and budgeting matters, property rights, design, preparation and negotiation of every type of contract; several corporate structures for consortia, as well as all matters relating to project financing.
Arbitration & Alternative Dispute Resolution:
The firm has extensive experience in commercial arbitration, including proceedings that are managed by institutions such as the International Chamber of Commerce (ICC), the American Arbitration Association (AAA), the National Chamber of Commerce of Mexico City (CANACO) and the Arbitration Center of Mexico (CAM). In this practice the firm serves as attorneys for its clients and as arbitrators, either appointed by clients or by the arbitration institution.
Telecommunications:
The firm represents domestic and international clients in matters related to telecommunications in Mexico. It is involved in the negotiation and issuance of government concessions, permits and authorisations necessary to operate in this field, as well as in the negotiation of business combinations and in the organisation of corporate structures required to establish communications networks.
Foreign Investment:
The firm advises its clients in the negotiation and implementation of all kinds of contracts and agreements, joint ventures, shareholder agreements and other documents related to the participation of non-Mexican investors in Mexican companies. It offers services related to the establishment and operation of multinational company branches and subsidiaries, including the acquisition and lease of facilities in Mexico. The firm helps to obtain secure permits from foreign investment authorities. The firm designs legal structures, drafts and negotiates contracts related to venture and private equity investments in Mexican companies by investment funds and institutional investors.
Tax Consulting:
With a team of recognised experts in tax consulting, the firm advises clients on the tax matters that arise on a daily basis in their businesses. The firm also advises clients in tax consulting regarding mergers and acquisitions, corporate restructuring, financing and other operations, both domestic and international.
Tax & Administrative Litigation:
The firm has broad experience advising clients in the implementation of defensive measures against tax authorities, including the use of revocations, annulments, appeals and constitutional remedies. The firm defends its clients against disputes arising from governmental activities through any public agency, including those derived from public contracts, the granting of concessions, authorisations or the imposition of fines and other sanctions. The firm's services include handling review procedures by tax or administrative authorities that give rise to actions affecting its clients.
International Work:
The firm represents domestic producers as well as importers and exporters of products of all kinds in international trade matters, including antidumping, subsidies and safeguard investigations. The firm's multidisciplinary team of lawyers and economists sets it apart from other firms and makes it possible for it to offer comprehensive services to its clients.
Kuri Breña, Sánchez Ugarte y Aznar, S.C. rankings
Global Guide 2022
Filter by
Mexico
Banking & Finance
1 Department
1 Ranked Lawyer
Department
Lawyers
Capital Markets
2 Ranked Lawyers
Lawyers
Corporate/M&A
1 Department
4 Ranked Lawyers
Department
Lawyers
Luis Octavio Núñez Orellana