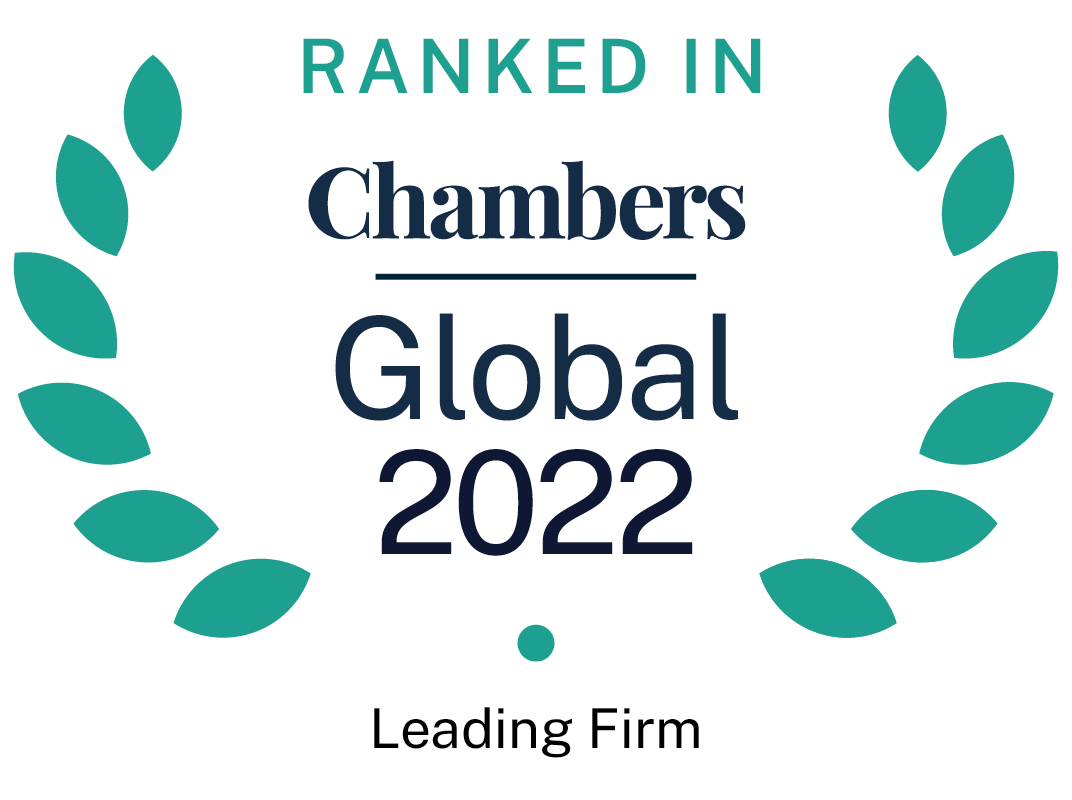 About
Provided by Kurdi & Co.
Global
Firm Details
Managing Partner: Mousa Y. Kurdi
Senior Partners: Amer Kurdi & Samer Kurdi
Languages: English & Arabic
Location: Palestine/ West Bank, Ramallah City
Firm Overview
Kurdi & Co. is widely recognized as one of the pre-eminent law firms in Palestine, the firm has been established in 1991 and since then it devotes to its clients the legal talent, skill, commitment to hard work, excellence, and integrity. The firm's major departments; corporate/ M&A, litigation, restructuring, employment & benefits, and intellectual property are consistently recognised as leaders in their respective fields.
Main Areas of Practice
Litigation, Investigation, and Dispute Resolution & Arbitration
Kurdi & Co.'s litigation department is unparalleled in achieving successful results, credits for success go to the team of dedicated lawyers.The law firm provides clients with integrated and innovative legal advice in all major substantive areas of the law. Kurdi & Co. is regularly called upon by the leading corporations and financial institutions, and their executives, boards, and directors, to handle all aspects of their disputes. The firm excels in corporate and commercial litigation, investigations, real estate litigation, IP litigation, construction arbitration, shareholder & transactional disputes, and employment, benefits, & pension funds litigation.
Banking & Finance
Kurdi & Co. represents lenders and borrowers on some of the largest and most complex financings and related transactions in Palestine. The firm's clients include some of the largest commercial banks, microfinance institutions, and other institutional lenders and investors. The firm's services in the banking & finance practice include; financial services regulation, asset finance, corporate lending, financial services litigation & arbitration, microfinance, and social investment.
Corporate / Commercial / Structuring & Restructuring / Mergers & Acquisitions
Kurdi & Co.'s transactional experience, breadth of practice, and reach have allowed the firm to maintain its excellence in the corporate seen. The firm advises clients on a host of transactional matters that protect and advance their strategic goals. its lawyers have crafted solutions, deals, as well as some of the largest, most complex transactions involving cross-border matters. Kurdi & Co. provides experience in M & A, structuring, and restructuring, company formation, and winding up. additionally, the firm is well experienced and informed on issues related to corporate governance and related matters that companies and their boards face.
Intellectual Property
Kurdi & Co. litigates, creates, and exploits intellectual property assets in Palestine. the firm has a full-service intellectual property practice and possesses deep expertise in trademarks and patents across a range of industries. the firm is engaged by globally recognized brands and individuals to protect popular trademarks and patents in high-stakes litigation.
Personal Data, Privacy & Data Protection
Kurdi & Co. defends against data risks, their lawyers remain at the forefront of technology innovation, helping clients understand and mitigate risks to ensure that their business is responsive, compliant, and protected. the firm's lawyers offer experience across sectors, including emerging technologies, retail, health care, financial services, retail, and manufacturing. International clients work closely with Kurdi & Co. on issues related to compliance with the General Data Protection Regulation (GDPR) and the Palestinian laws related to personal data transfers.
Employment & Benefits
Kurdi & Co.'s employment & benefits practice is widely celebrated, the firm's lawyers assist private and public companies as well as individuals with compensation, pension fund, and benefits litigation and ongoing consultancy. The firm is also known for its sophisticated drafting, creation, and certification of pension funds, employee handbooks, and sanctions lists.
Health Care
Kurdi & Co.s' has an outstanding reputation in the healthcare industry. The firm attends to the needs of a range of notable clients in the healthcare space, such as medical centers, pharmaceutical companies, medical device companies, health care technology companies, and hospitals.
Real Estate
Kurdi & Co. has a proven track record in the field of real estate, the firm handles real property matters at all stages; from an inheritance, purchase, and development to letting (renting) and selling. The clients approach the firm in various stages of the property life-cycle, whether they are heirs who want to transfer the estate of the deceased to their names, or they are investors, developers, owners, or occupiers. The firm's lawyers and consultants have technical real estate expertise, local market knowledge, and industry insights which permits them to simplify the process of addressing for owners and investors. This expertise includes:
Litigation and alternative dispute resolution
Real estate development & management
Commercial real estate transactions
Eminent domain/ compulsory purchase
Commercial, retail, and industrial leasing
Licensing of real estate businesses
Non-Profit Organizations
Kurdi & Co. represents a variety of non-profit organizations, the firm has provided legal advice and counseling on a range of matters related to formation, structuring and restructuring, drafting and adopting board and general assembly resolutions, obtaining approvals on funding from the local government, in addition to matters related to employment litigation and contract drafting.
Other Areas of Practice include:
Legislative & Public Policy Review
Licensing & Franchising
Insurance
Capital Markets
Financial Services Regulation
Fund & Asset Management
Collection & Credit
Ranked Offices
Provided by Kurdi & Co.
Palestine - Head office
Ramallah

P.O. Box 331, Ramallah, West Bank, Palestine

Web: kurdilaw.ps
Kurdi & Co. rankings
Global Guide 2022
Filter by
Palestine
General Business Law
1 Department
1 Ranked Lawyer
Department
Lawyers