KTBS Law LLP f/k/a Klee, Tuchin, Bogdanoff & Stern LLP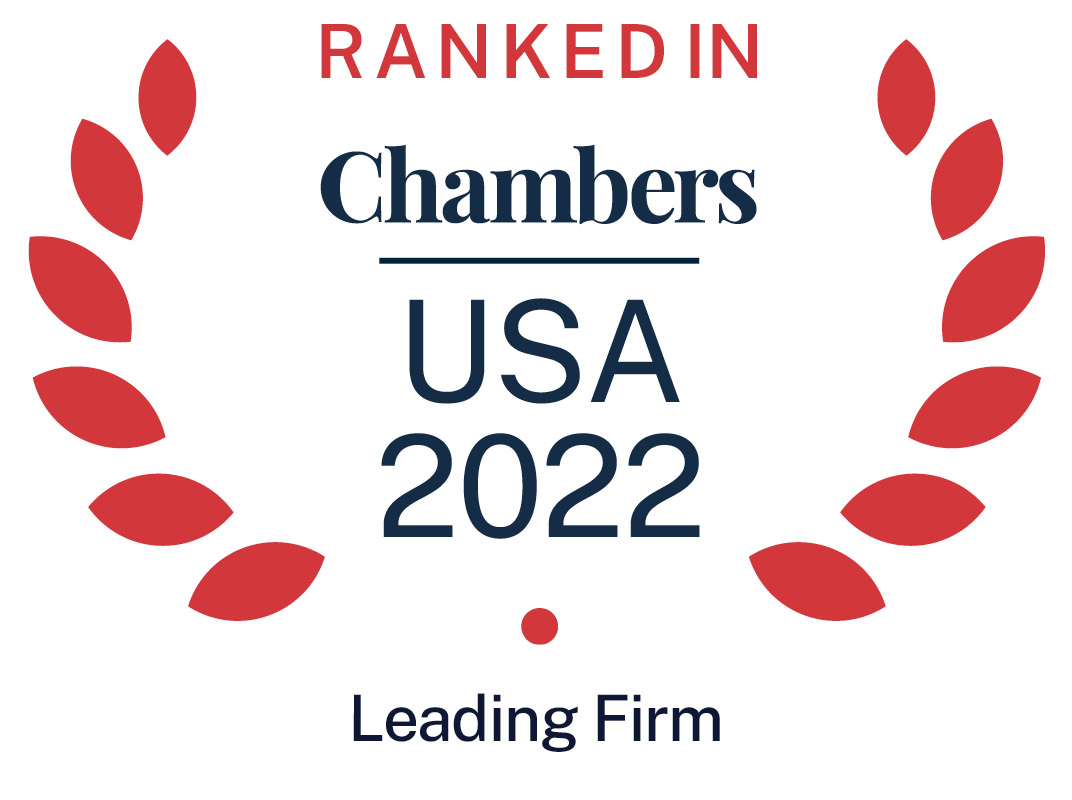 About
Provided by KTBS Law LLP f/k/a Klee, Tuchin, Bogdanoff & Stern LLP
USA
Managing Partners: Michael L. Tuchin and David A. Fidler
Number of partners: 11
Number of other lawyers: 3
Firm Overview:
KTBS Law LLP (f/k/a Klee, Tuchin, Bogdanoff & Stern LLP) is a national, boutique law firm that specializes in business reorganizations, corporate insolvency, commercial litigation, bankruptcy related asset acquisitions, bankruptcy litigation and appellate advocacy, expert witness services and corporate transactions. KTBS represents debtors, creditors, equity holders, committees, trustees, landlords, potential acquirers of assets, and other parties with interests in financially distressed businesses. The members of KTBS have decades of experience practicing in the bankruptcy field. KTBS is headquartered in Los Angeles, California, but regularly handles matters and appears in bankruptcy proceedings throughout the United States. KTBS is widely recognized as a national leader in its field.
Main Areas of Practice:
Debtors:
■ Woodbridge Wind‐Down Entity LLC: KTBS serves as counsel to Woodbridge Wind‐Down Entity LLC and as special counsel to the Woodbridge Liquidation Trust, formed pursuant to the plan of liquidation of Woodbridge Group of Companies, LLC and its over 300 affiliated debtors. KTBS previously represented Woodbridge Group of Companies and its affiliated debtors in their Delaware chapter 11 cases
■ Open Road Films, LLC: Served as bankruptcy counsel for Open Road Films and affiliates, a film distribution and licensing company, in connection with the company's Delaware chapter 11 cases
■ Thorpe Insulation Company: Served as special appellate counsel to Thorpe in connection with over 30 appeals stemming from Thorpe's mass asbestos chapter 11 case
■ Pacific Sunwear of California, Inc: Served as bankruptcy counsel to national leading specialty retailer; successfully confirmed chapter 11 reorganization plan
■ Jefferson County, Alabama: Served as lead bankruptcy counsel to municipal debtor in confirming chapter 9 plan of adjustment, restructuring over $4 billion in municipal debt, one of the largest such restructurings in US history
■ Metro-Goldwyn-Mayer Studios, Inc. (MGM) et al: Served as bankruptcy co-counsel to MGM and approximately 160 of its affiliates in connection with their pre-packaged chapter 11 cases
■ Washington Mutual, Inc./WMI Liquidating Trust: Served as litigation counsel to chapter 11 debtor holding company for major banking institution seized by the FDIC
Creditors:
■ Cerberus Capital Management and its affiliates: KTBS represents Cerberus as creditors in bankruptcy cases nationwide, including Apex Parks Group, LLC (operator of entertainment parks), Bluestem Brands, Inc. (general merchandise retailer), The Limited (multi-channel retailer), Garden Fresh Restaurant Corp. (owners and operators of the restaurant chains), Natrol, Inc. (manufacturer of nutritional and dietary supplements)
■ Boy Scouts of America: KTBS represents two plaintiffs' law firms that represent approximately 1,300 sexual abuse survivors in the chapter 11 case of Boy Scouts of America and Delaware BSA, LLC
■ LTL Management LLC: KTBS represents a plaintiffs' law firm that represents approximately 3,000 ovarian cancer claimants in the chapter 11 cases of LTL Management LLC (an indirect subsidiary of non-debtor Johnson & Johnson)
■ USA Gymnastics: KTBS represents six sexual abuse survivors in the chapter 11 case of USA Gymnastics.
■ Imerys: KTBS is bankruptcy counsel to a law firm that represents over 4,000 personal injury claimants in the chapter 11 cases of Imerys Talc America, Inc. and affiliates.
■ Toll Brothers: KTBS represents an affiliate of homebuilder Toll Brothers in the chapter 11 case of Bridgemark Corp., an oil producer in California
■ Watsonville Hospital Corporation: KTBS represents certain affiliates of Medical Properties Trust, Inc. as the DIP lender, prepetition secured lender, and real property lessor in the chapter 11 case of Watsonville Hospital Corp., a hospital in California
■ The Weinstein Company: Represents Netflix, Inc., as content licensee, in the chapter 11 case of The Weinstein Company and its sale of substantially all of its assets to Lantern Capital
■ Relativity Media, LLC: Represents Netflix, Inc., as content licensee, in the contested chapter 11 case of Relativity, a 'mini-major' Hollywood studio
■ Commonwealth of Puerto Rico: Represented Bettina Whyte, as agent for The Puerto Rico Urgent Interest Fund Corporation (COFINA) in the PROMESA Title III Case for Puerto Rico with respect to the rights of COFINA bondholders
■ CORE Media: Represented the Ad Hoc Group of First Lien Lenders of AOG Entertainment (producer of 'So You Think You Can Dance' and 'American Idol')
■ Nortel Networks, Inc.: Represented one of the largest creditors in the chapter 11 cases of one of the world's largest telecommunication companies
Equity Holders:
■ BCBG Max Azria: Represented Max Azria and Lubov Azria, founders and shareholders of the iconic fashion brand BCBGMAXAZRIA
■ 203 North LaSalle Street Limited Partnership and related entities: Represented investors on remand from the US Supreme Court.
Other Representations:
■ NextEra Energy, Inc.: KTBS represents NextEra Energy in connection with the Brazos Electric chapter 11 cases in Texas and in the California chapter 11 case of Pacific Gas & Electric Co (PG&E)
■ South Coast Air Quality Management District: KTBS represents the South Coast Air Quality Management District, a California public environmental regulatory agency, in connection with the bankruptcy of Exide Technologies
■ Samson Energy Company, LLC: Represents Samson Energy Company and related defendants in multi-billion dollar fraudulent transfer litigation arising out of bankruptcy case of Samson Resources Corporation
■ Tribune Company: Served as co-counsel to partner Kenneth N. Klee, court-appointed examiner in the chapter 11 cases of Tribune Company regarding a series of leveraged buyout transactions in excess of $12 billion
■ Enron Creditors Recovery Corp.: Served as lead counsel for the Enron estate in the so-called 'Mega- Claims' litigation, which was resolved successfully, resulting in recovery of almost $1.7 billion in cash and waivers in excess of $4.5 billion in claims
■ IndyMac Bancorp, Inc.: Represented Alfred H. Siegel the chapter 7 trustee of IndyMac Bancorp, Inc., holding company for the former IndyMac Bank, F.S.B
■ Circuit City Liquidating Trust/Radio Shack Liquidating Trust: Represented the trustees as the plaintiff in multihundred million dollar antitrust actions
Ranked Offices
Provided by KTBS Law LLP f/k/a Klee, Tuchin, Bogdanoff & Stern LLP
KTBS Law LLP f/k/a Klee, Tuchin, Bogdanoff & Stern LLP rankings
USA Guide 2022
Filter by
California
Bankruptcy/Restructuring
1 Department
5 Ranked Lawyers
Department
Lawyers
USA - Nationwide
Bankruptcy/Restructuring
2 Ranked Lawyers
Lawyers
Bankruptcy/Restructuring: The Elite
1 Department
Department
Bankruptcy/Restructuring: The Elite