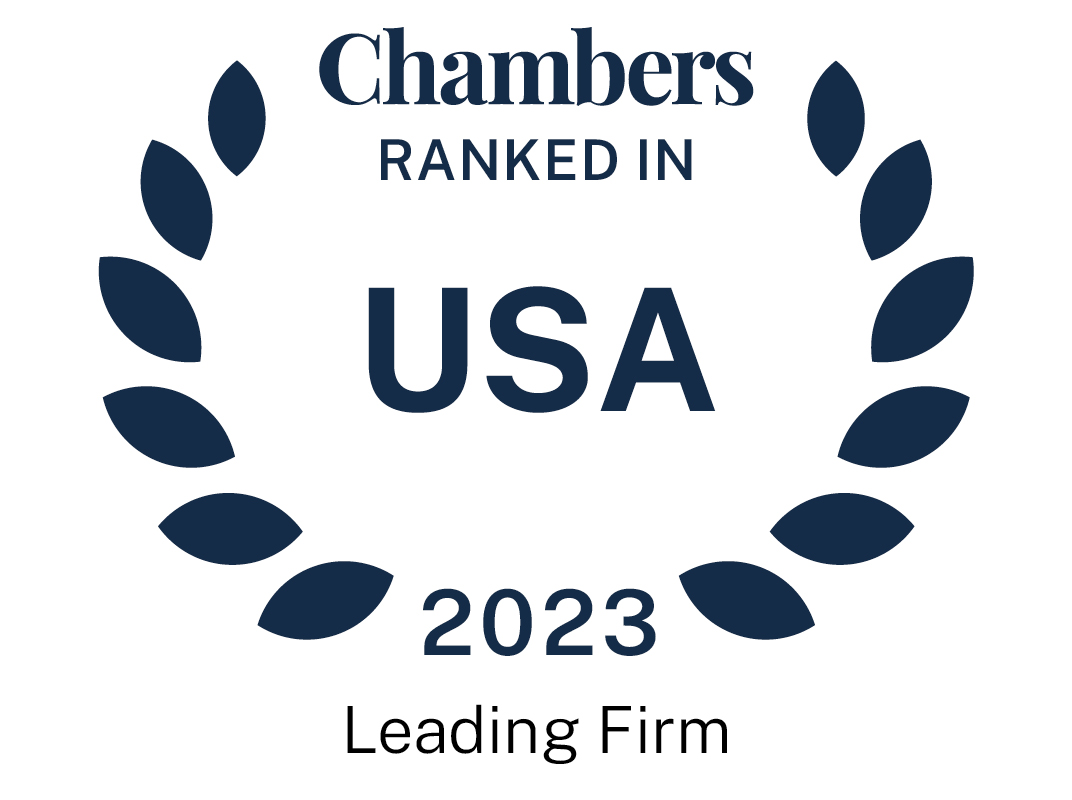 About
Provided by Kostelanetz LLP
USA
Firm Details
Number of partners: 10
Number of lawyers: 31
Languages: English, Arabic, Bulgarian, French, Hebrew, Hindi, Mandarin, Spanish, Urdu, Russian, Italian
Offices: New York City; Washington, D.C.
Firm Overview
For more than 75 years, Kostelanetz LLP has built a global reputation as the law firm of choice for clients facing high-stakes controversies and negotiations with government agencies. Our attorneys have unparalleled experience in tax controversies and white-collar criminal defense and are regularly called upon to handle the most challenging and sensitive cases and internal investigations. Important parts of the firm's practice include tax and estate planning, commercial litigation, government procurement, and government contracting. More information about the firm and our attorneys is available at www.kflaw.com.
Main Areas of Practice
Civil Tax Controversies & Litigation
Criminal Tax Fraud
White Collar Criminal Defense and Government Investigations
Estate & Tax Planning, Wealth Management
Transactional Tax Planning
Government Procurement and Contracting
Civil Tax Controversies & Litigation:
Kostelanetz LLP regularly represents clients who wish to limit their civil liability for past failures to file accurate tax returns, or who failed to file tax returns. The firm has negotiated hundreds of voluntary disclosures with the IRS, thereby both avoiding criminal prosecution and limiting civil penalties on behalf of clients with foreign bank accounts worth hundreds of millions of dollars (some of which were held by foreign trusts, foundations, corporations, and nominees), and on behalf of clients who failed to report millions of dollars of income earned from United States businesses and investments. The firm also has represented scores of taxpayers with alleged abusive tax shelter investments and has resolved favorably hundreds of millions of dollars in potential liability arising from these investments.
Criminal Tax Fraud:
Kostelanetz LLP has long maintained a national and international reputation as the country's preeminent law firm engaged in defending against criminal tax investigations and prosecutions. Our extensive tax experience serves us well in representing clients faced with criminal tax investigations conducted by the IRS, the DOJ Tax Division, local United States Attorneys' Offices, or state prosecutors, as well as cross-border investigations involving both U.S. and foreign law enforcement agencies. Kostelanetz attorneys have represented thousands of corporations and individuals in cases, including allegations of failure to report income, overstated deductions, failure to collect and pay employment taxes, preparation of false returns, failure to file returns, presentation of false documents to the IRS, conspiracy to impede or obstruct the IRS, as well as other tax-related crimes, such as structuring and currency transaction reporting violations.
White Collar Criminal Defense and Government Investigations:
Kostelanetz attorneys are regularly retained to represent individuals and entities in cases involving allegations of federal and state tax fraud, violations of the Bank Secrecy Act, antitrust violations, honest services fraud, customs fraud, wire fraud, money laundering, bank fraud, securities fraud, embezzlement, and art fraud. We also conduct internal investigations for corporate and institutional clients facing potential criminal charges or regulatory violations, or whose officers or employees may have engaged in misconduct.
Estate & Tax Planning, Wealth Management:
Kostelanetz attorneys work closely with clients' financial planners, wealth managers, and accountants to ensure a coordinated approach to clients' goals. Our attorneys design estate plans that minimize income, estate, gift, and generation-skipping transfer taxes; draft highly individualized wills and trusts; assist U.S. clients in establishing structures for investment abroad; assist non-U.S. clients in establishing structures for investment in the U.S.; provide a full range of services to fiduciaries and beneficiaries in connection with the administration estates and trusts; provide advice on postmortem estate tax planning, income tax minimization, and the valuation of closely held business interests and other assets whose value is not easily established; provide advice on the proper administration of estates involving substantial overseas or hidden assets that surface after death; and advise corporate and individual trustees on a range of issues that arise upon the establishment of trusts, during their administration, and at their termination.
Transactional Tax Planning:
The transactional tax lawyers at Kostelanetz LLP combine knowledge of the law with the experience necessary to apply that knowledge to sophisticated commercial transactions, both domestic and cross-border. We have a very broad range of clients: the firm assists multinational companies, mid-size entities, small businesses, and individual clients in structuring highly complex, tax-efficient transactions and strategies.
Government Procurement and Contracting:
The firm's Government Procurement and Contracting practice focuses on New York City and State agencies and is guided by NYC's former contracting chief, with 22 years of state and local procurement experience. Kostelanetz LLP represents contractors, subcontractors, investors, executives, and government officials, and corporate clients ranging from Fortune 20 to privately held, often in high-profile cases. We advise clients at all procurement stages from presolicitation planning through litigation; advise clients responding to solicitations regarding exceptions to terms and conditions, disclosure obligations, lobby law compliance, and ethical rules; appear before agencies and courts on disputes such as bid protests, non-responsiveness appeals, and responsibility investigations, hearings, and challenges; negotiate government contract terms and conditions: represent targets, subjects, and witnesses in investigations and defend contractors and subcontractors in default and debarment proceedings; prosecute lawsuits to collect damages for contract terminations (for convenience or cause); and handle False Claims Act, M/WBE, and prevailing and living wage investigations and lawsuits.
Ranked Offices
Provided by Kostelanetz LLP
USA
Washington, DC

601 New Jersey Avenue, NW Suite 620 , Washington, DC, District of Columbia, USA, DC 20001

View ranked office
Kostelanetz LLP rankings
USA Guide 2023
Filter by
District of Columbia
Tax
1 Department
2 Ranked Lawyers
Department
Lawyers
New York
Litigation: Specialist Firms in White-Collar Crime & Government Investigations
1 Department
Department
Litigation: Specialist Firms in White-Collar Crime & Government Investigations
Litigation: White-Collar Crime & Government Investigations
1 Ranked Lawyer
Lawyers
Tax
1 Department
1 Ranked Lawyer
Department
Lawyers
USA - Nationwide
Tax: Controversy
1 Department
1 Ranked Lawyer
Department
Lawyers
Tax: Fraud
1 Department
4 Ranked Lawyers
Department
Lawyers