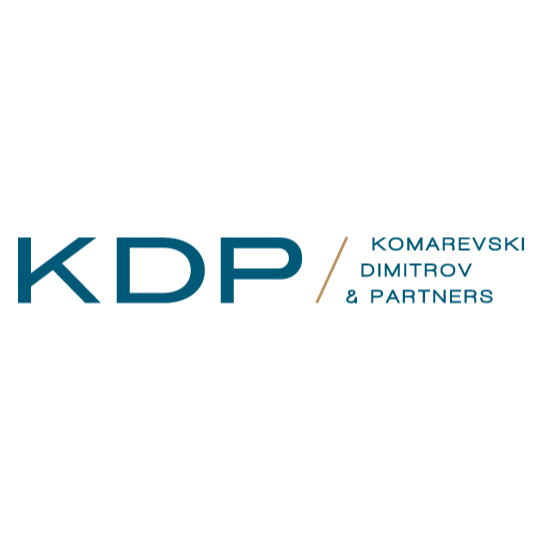 KDP Komarevski Dimitrov & Partners
About
Provided by KDP Komarevski Dimitrov & Partners
Europe
Managing Partners: Ilya Komarevski & Venelin Dimitrov
Number of partners: 2
Number of other fee-earners: 6
Firm Overview
We are a team of attorneys with more than 15 years of joint experience, gained in innovative transactions, complex corporate advisory projects, lengthy court trials and hard work for Bulgarian and international companies, ranging from small start-ups to large corporations.
We offer attention to details in our clients' businesses, which helps us deliver advice that is not only legal, but also practical to apply. To make it short – we care!
We practice law locally by applying best international standards of professional integrity, thus making ourselves well suited to cooperate with top-notch multinational law firms and match the requirements of the most prestigious and exigent corporate clients.
We understand practicing law not only as giving particular and timely solutions to problems, but also as contributing to an environment where the rule of law is upheld in the best interest of our community.
Main Areas of Practice
Commercial Law
Competition and Antitrust
Consumer regulations & Retail
Corporate Law
Employment Law
Energy Law
Intellectual Property
IT, Telecommunications, e-commerce
Litigation and Dispute Resolution
Life Sciences (Pharmaceutical and Medical Device Law)
Life Sciences (Foodstuffs, Food Supplements and Cosmetics)
Mergers & Acquisitions (M&A)
Personal Data Protection
Real Estate & Construction Law
Ranked Offices
Provided by KDP Komarevski Dimitrov & Partners
Bulgaria - Head office
Sofia

30 Tsar Samuil Str., floor 1 , Sofia, Sofia City, Bulgaria, 1000

Web: www.kdp-law.com
KDP Komarevski Dimitrov & Partners rankings
Europe Guide 2023
Filter by
Bulgaria
Competition/Antitrust
1 Ranked Lawyer
Corporate/Commercial
2 Ranked Lawyers
Dispute Resolution
1 Ranked Lawyer
Employment
2 Ranked Lawyers
Lawyers
Mileslava Bogdanova-Misheva