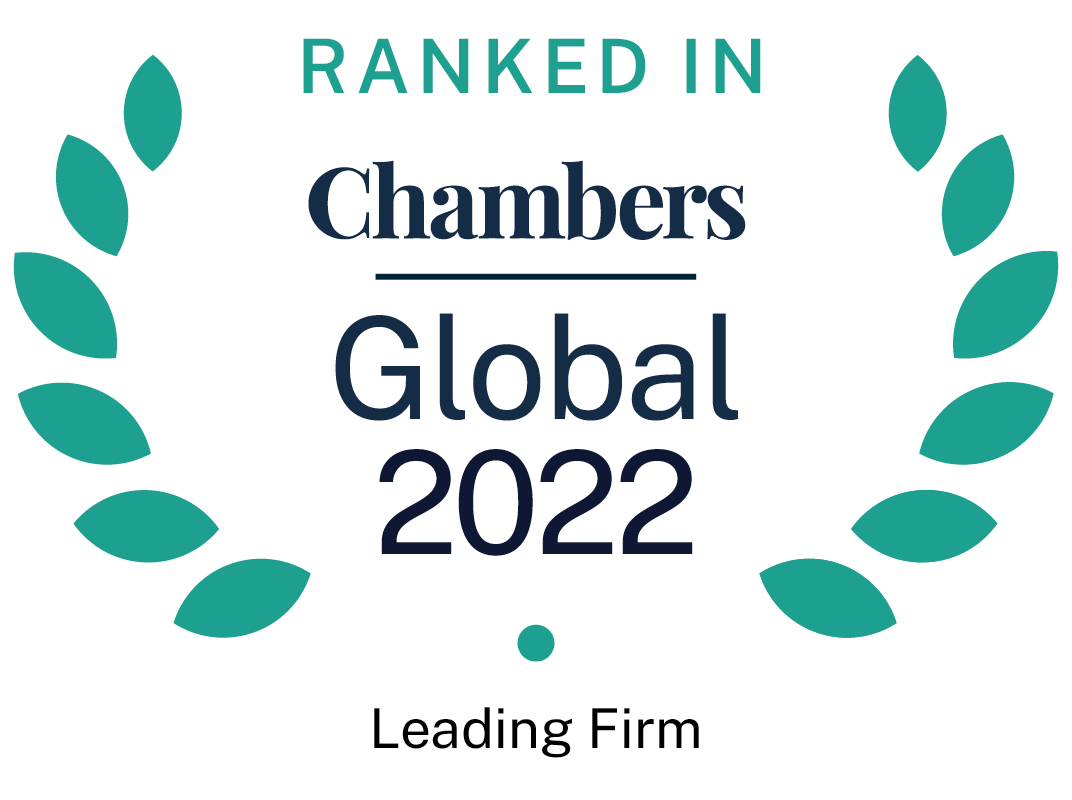 About
Provided by Karanovic & Partners
Global
Number of fee-earners: 70
Languages: Albanian, Bosnian, Croatian, English, French, German, Italian, Macedonian, Montenegrin, Serbian, Slovenia
Firm Overview:
Karanovic & Partners is a regional legal practice in Southeast Europe with a tradition spanning over 25 years and cooperating offices in Serbia, Slovenia, Croatia, Bosnia and Herzegovina, Montenegro, and North Macedonia. With more than 100 attorneys at law working together, Karanovic & Partners offers unrivalled regional and sector-specific coverage to investors.
The practice is a leader in the market because of its dedication, top-quality legal service, and in-depth understanding of clients' industries and needs. As an award-winning firm, Karanovic & Partners are constantly ranked a top tier firm by all relevant directories.
The practice has been involved in many of the largest and most complex transactions in the market and works with some of the most respected and reputable businesses in the world, banks, as well as governments, state-owned entities, startups, and NGOs.
With their approach to clients as long-term partners, Karanovic &Partners focus on straightforward solutions and tailormade advice. Lawyers cooperating with the practice are fully immersed in clients' culture and industry to ensure that the work is delivered intelligently and reliably.
Lawyers cooperating with Karanovic & Partners are divided into different practice groups, enabling them to acquire in-depth knowledge of specific legal areas and industries. Areas in which the practice particularly focuses are mergers, acquisitions, joint ventures, privatisation; corporate; real estate; banking and finance; competition; energy and natural resources; telecom, media, and technology; employment; taxation; dispute resolution; restructuring and bankruptcy; intellectual property; healthcare
Having the company culture where excellence is a must, Karanovic & Partners operates under the "one team" principle, combining their regional reach and local know-how to deliver coordinated legal advice necessary for achieving clients' goals.
The practice is known for innovative legal solutions and being at the forefront of legal developments in Southeast Europe, pioneering new areas of the law and paving the way for new practices and regulations.
Main Areas of Practice:
Mergers & Acquisitions:
Karanovic & Partners has built its reputation on the quality and volume of transactional work that it has worked on. The practice has advised on over approximately 600 acquisition transactions in the last ten years. Cooperating with corporate lawyers based in six jurisdictions, a seam- less, efficient and consistently professional level of advice is provided on local and cross-border transactions. The corporate and M&A team is recognised in the market as the leading legal services provider for corporate clients and their work has included advising on the largest corporate acquisitions and privatisations in the region.
Competition:
The competition team offers a complete range of competition law related services. Karanovic & Partners has represented major multinationals in the most notable competition matters in the market and have also advised many smaller local companies whose domestic growth, commercial practices or cross border trade expose them to potential competition infringements.
Banking & Finance:
The banking and finance team, consisting of lawyers qualified in relevant jurisdictions, has over 15 years of experience working in the complex, demanding and under regulated local markets. The practice is recognised as having proactively shaped the emerging trends in local practice development, and has worked on the first syndicated loan facilities in the region and handled the first local derivative financial instruments. The practice is at the forefront of infrastructure finance and are actively engaged in all fields of PPP-related work, from academic research and legislative activities to advising both private and public stakeholders.
Energy & Natural Resources:
Karanovic & Partners is continually providing pioneering advice on cutting edge projects throughout the region, as new energy infrastructure is developed and state owned facilities are privatised.
Dispute Resolution:
Cooperating with litigation lawyers across six jurisdictions, Karanovic & Partners has a strong reputation as leading practitioners in the region. Acknowledged for taking a commercial approach to resolving a wide range of business disputes, it represents local and international companies and investors in ICSID, ICC, UNCITRAL arbitrations.
Intellectual Property:
The IP team brings together leading intellectual property lawyers, commercial and corporate lawyers, qualified in relevant jurisdictions, to provide a full service to clients in the relevant markets.
Employment:
Bearing in mind the sensitive nature of employer-employee relationships the firm advises on all aspects of the employment relationship, from recruitment to retirement, and including cross-border human resources and immigration issues. Karanovic & Partners offers proactive, pragmatic and commercial advice to meet client's specific needs, in line with the rigorous legal environments in which its clients operate.
Real Estate:
The synergy between the firm's real estate practice and other teams provides clients with particular expertise in each of the markets Karanovic & Partners covers. The firm's lawyers cooperate across region and advise developers, mezzanine and senior lenders and contractors on everything from financing, design, construction, employment, zoning, insolvency to dispute resolution.
Tax:
Karanovic & Partners' expertise in all aspects of corporate and commercial law gives it a unique ability to understand both the key legal and tax related issues when providing taxation advice. A full and seamless service is offered across all markets in all areas of tax including corporate and individual income tax, VAT, customs and property taxes.
Clients:
The team represents leading corporate clients, multinational companies, banks, financial institutions, private equity firms, international and domestic stakeholders in a wide range of industries.
COOPERATING OFFICES
Below is the list of local law offices cooperating with Karanovic & Partners in the region:
BOSNIA AND HERZEGOVINA
BANJA LUKA: Local lawyers in cooperation with Karanovic & Partners,
Ivana Franje Jukića 9, 78 000 Banja Luka
Tel: +387 51 212 104
Fax: +387 51 212 108
SARAJEVO: Local lawyers in cooperation with Karanovic & Partners,
Fra Andela Zvizdovića 1, 71000
Tel: +387 33 844 000
Fax: +387 33 844 003
Email: [email protected]
CROATIA
ZAGREB: Ilej & Partners in cooperation with Karanovic & Partners,
Petračićeva 4, 10000 Zagreb
Tel: +385 1 5634 111
Email: [email protected]
NORTH MACEDONIA
SKOPJE: Local lawyers in cooperation with Karanovic & Partners,
Str. Maksim Gorki, No. 13, building 1, entrance 1, 4/4
Business Center "NASTEL"
Tel: +389 2 322 3870
Fax: +389 2 322 3871
Email: [email protected]
MONTENEGRO
PODGORICA: Local lawyers in cooperation with Karanovic & Partners,
Cetinjski put 11, The Capital Plaza, 4th floor, 81000
Tel: +382 20 238 991
Fax: +382 20 238 984
Email: [email protected]
SERBIA
BELGRADE: Karanovic & Partners,
Resavska 23, 11000
Tel: +381 11 3094 200
Fax: +381 11 3094 223
Email: [email protected]
SLOVENIA
LJUBLJANA: Ketler & Partners, member of Karanovic,
Dunajska cesta 167, 1000
Tel: +3861 2009 680
Fax: +3861 2009 699
Email: [email protected]
Ranked Offices
Provided by Karanovic & Partners
Karanovic & Partners rankings
Global Guide 2022
Filter by
Serbia
Corporate/Commercial
1 Department
5 Ranked Lawyers
Department
Lawyers
Articles, highlights and press releases
3 items provided by Karanovic & Partners